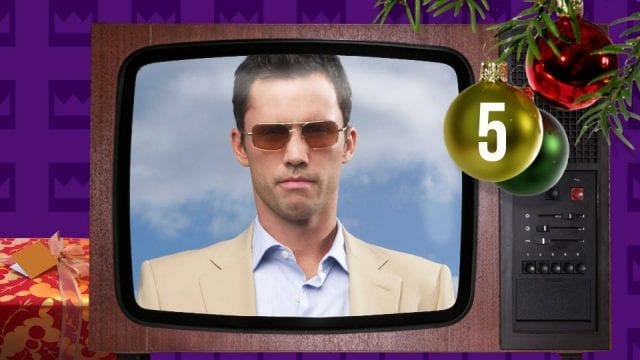 My Name is Michael Westen. I used to be a spy, until… Mit diesen Worten wurde ich jahrelang Woche für Woche begrüßt. Und obwohl das Intro zu Burn Notice nun nicht wirklich zu den schönsten oder gar ausgefuchstesten gehört hat – ich habe es immer geschaut und nach und nach haben sich die gesprochenen Wörter ins Hirn gebrannt, so dass ich es noch immer auswendig aufsagen kann. Für alle, um in Stimmung zu kommen:
2007 hat Burn Notice bei mir eine ganz neue Sparte Serie eröffnet. Ja, irgendwie Agenten-Action-mäßig, aber eben mit einer gehörigen Portion Coolness und stets einem lockeren Abgang. Kaum eine Folge wurde auf Messers Schneide oder gar mit drückenden Aufnahmen beendet, oft kamen alle noch einmal auf Drinks zusammen, wir bekommen ein paar Shots von leichtbekleideten Miami-Bewohnerinnen und alles ist gut. Dazu hat hauptsächlich die Figur Sam Axe (Bruce Campbell) gesorgt, aber das eigentliche Zentrum der Serie ist eben Westen, Michael Westen.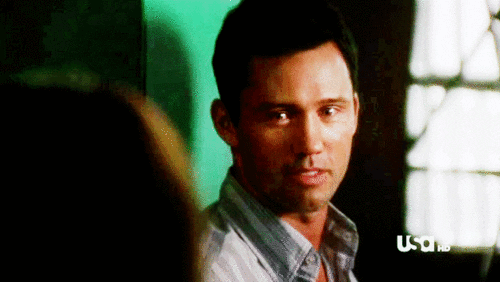 MacGyver trifft James Bond
Nein, Michael Westen ist kein edler Ritter im Dienste der Majestät und im feinen schwarzen Anzug. Okay, Anzug trägt er auch und mitunter hat er sogar Stil – aber er weiß, wann man dreckig arbeiten muss. Und er hat freundlicher Weise etliche Tipps auf Lager, die auch uns Zuschauern nach sieben Jahren Unterricht zum Geheimagenten-Light werden lassen. Effektives Beschatten, explosive Gegenstände aus dem Nichts basteln oder Lügen aufdecken – ob Technisches oder Psychospielchen, stets hat uns Michael Praktisches auf den Weg gegeben und blieb dabei unterhaltsam und vor allem realistisch. Und war letztlich etwas wie ein lebender Mythos – jeder kannte ihn ob seiner früheren Taten und seinem schieren Überlebensinstinkt. Nicht totzukriegen, der Mann.
"Sometimes the truth hurts. In these situations, I recommend lying." (Michael Westen)
Neben praktischen Tipps und smarten Moves gab es aber eben auch eine tiefgehende Persönlichkeit. Ein Familienmensch mit gutem Herzen – und verstörender Vergangenheit. Viele Menschenleben hat er auf dem Gewissen und weiß das auch. Ach ja, und da wäre noch seine Obsession nach Joghurt.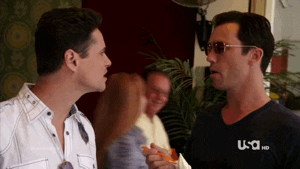 Letztlich einfach eine coole Sau, die immer mit vollem Einsatz dabei war und durch Kraft und Können allem gewachsen war. Lassen wir zum Abschluss doch einfach noch ein paar bewegte Bilder über diesen Mythos Michael Westen sprechen:

Eine tolle Figur, wunderbar gespielt von Jeffrey Donovan, der in erstaunlich wenigen anderen Produktionen zu sehen war. Jetzt hat er doch etwas Zeit…

-->