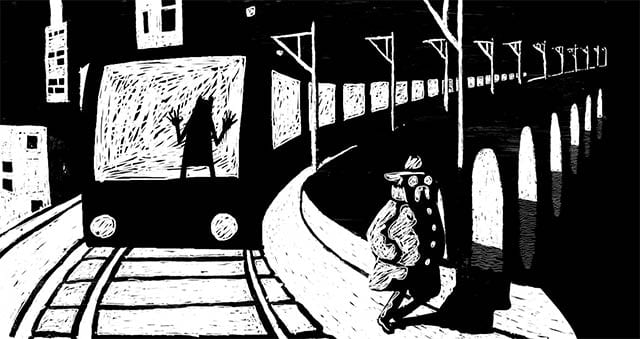 Silvain Monney und Samuel Patthey haben als Hochschulprojekt an der HSLU Luzern in Zusammenarbeit und für Cartoon Network Deutschland diesen schicken Werbetrenner bzw. TV-Senderlogo-Träger erstellt. In sehr schicker Schwarz-Weiß-Optik erzählt "Jake's Secret" die sehr kurze Geschichte einer Film Noir-Variante von "Adventure Time". Mir gefällt der Kontrast zwischen der eigentlich kunterbunten Originalwelt und dieser komplett anderen Atmosphäre!
"We decided to use the two main characters from Adventure Time and to tell a short story "film noir" like with them."
Danke, Owley via Facebook!