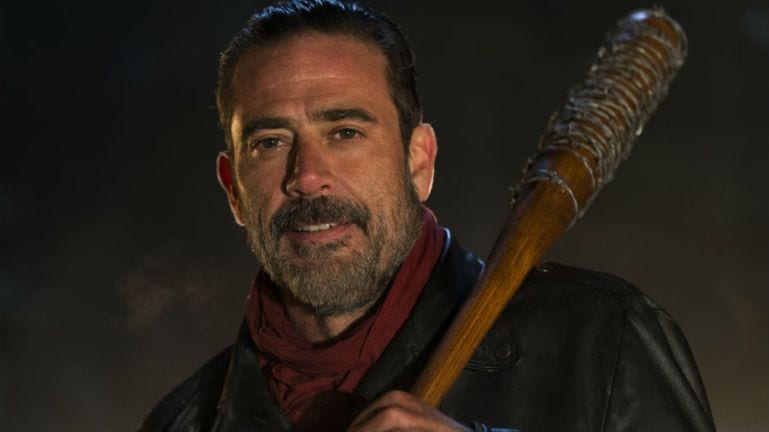 Jetzt kommt eine Meldung, die sehr schön in die Sparte "Are you kidding me?" passt. "The Walking Dead"-Sender AMC will die Website "The Spoiling Dead" verklagen, sollten sie nicht aufhören, Spekulationen über Negan's/Lucille's Opfer zu posten. Ihr wisst schon, das Finale der letzten Staffel.
Aktuell haben sie wohl schon eine Unterlassungsforderung eingereicht. Meiner Meinung nach ist das mehr als lächerlich, da es doch wohl jedem Fan selbst überlassen ist solche Artikel zu lesen, außerdem ist gefühlt doch das komplette Internet wegen der Comics gespoilert und viele wissen bereits seit langem, wie die Szene (analog) ausgehen müsste. Ob es dann auch so kommt und die Diskussionen darüber, sind doch genau das, was Cliffhanger dieser Art eigentlich bezwecken wollen, fördert es doch das Interesse an der Serie, auch wenn diese noch bis Oktober in der Sommerpause ist. Leider hat die Seite nicht das Geld, sich die nötige rechtliche Verteidigung gegen den Sendergiganten leisten zu können.
"After consultation with our legal counsel, we have responded to AMC that the TSDF staff will not be posting our prediction on who gets Lucilled on any of our outlets. We will also not be answering any questions about who we think it is."
Nerdcore hat auch noch einen kleinen (okay, vielleicht großen!) möglichen Spoiler für euch. Klicken auf eigene Gefahr!