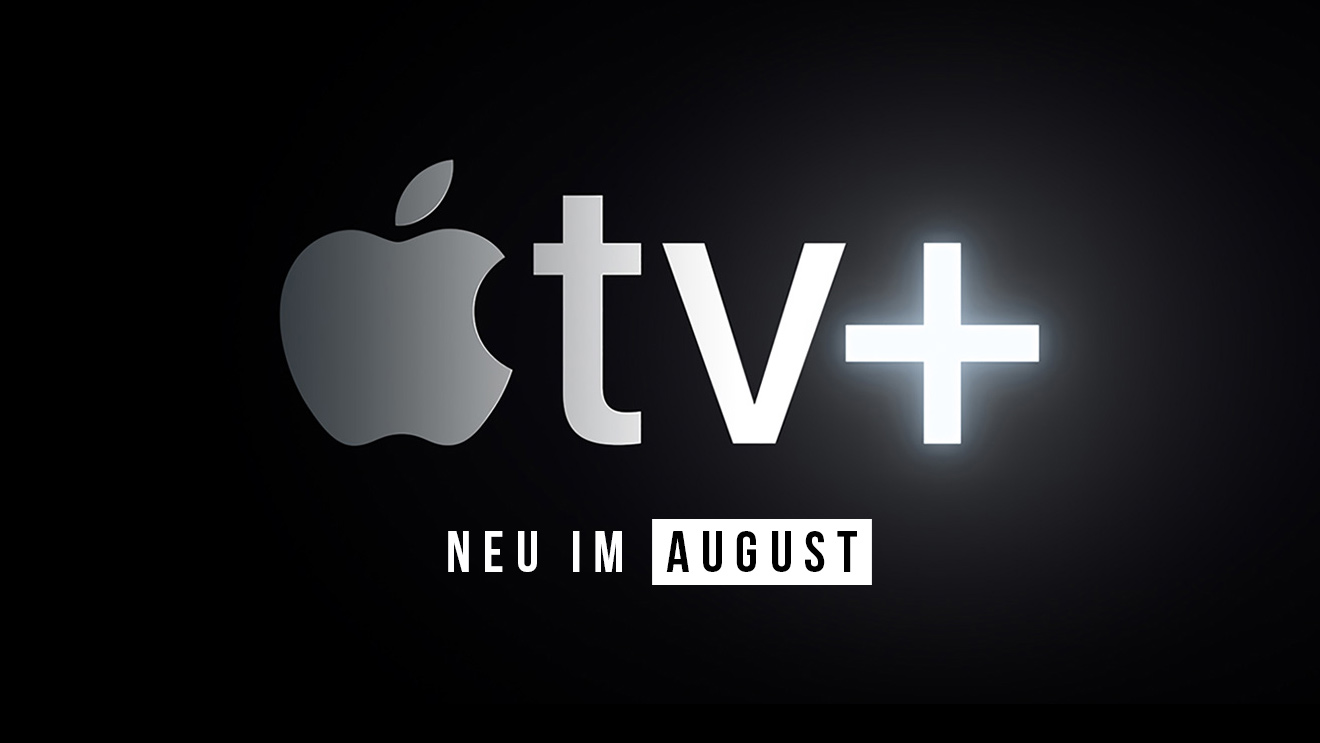 Nach wie vor ist das Angebot von Apple TV+ klein, aber fein. Im August 2022 landen vier neue Titel in der Apple-Videothek, vom Animationsfilm über eine Miniserie und eine Comedy bis zum Abschluss einer der ersten Apple-Serien überhaupt. Schauen wir mal rein, was Apple für den Sommer vorbereitet hat.
Luck – Neuer Animationsfilm ab Freitag, 5. August 2022
Schöne Geschichte: Apple Original Films und Skydance Animation erzählen die Geschichte von der jungen Sam Greenfield – die Person mit dem wenigsten Glück auf der Welt. Als sie plötzlich in das nie zuvor gesehene Land des Glücks stolpert, sucht sie einen Weg, etwas Glück nach Hause zu ihren Liebsten zu bringen. Doch Menschen sind im Land des Glücks nicht erlaubt und so muss sie eine Möglichkeit finden, sich mit den magischen Kreaturen, die dort leben, zusammenschließen, um ihr Ziel zu erreichen. "Luck" wird von der Emmy-prämierten Filmemacherin Peggy Holmes ("The Little Mermaid: Ariels Beginning") inszeniert. Drehbuchautor:innen sind Kiel Murray ("Raya und der letzte Drache", "Cars 3", "Cars"), Jon Aibel und Glenn Berger ("Kung Fu Panda 2", "Trolls"). John Lasseter, David Ellison, Dana Goldberg und David Eisenmann fungieren als Produzent:innen für Skydance Animation. Weltpremiere von "Luck" ist Freitag, 5. August 2022.
Memorial Hospital – Die Tage nach Hurrikan Katrina – Neue Miniserie ab Freitag, 12. August 2022
Die achtteilige Serie "Memorial Hospital – Die Tage nach Hurrikan Katrina" (OT: Five Days at Memorial) basiert auf dem Buch "Five Days at Memorial" der Journalistin Sheri Fink, die mit dem Pulitzer-Preis ausgezeichnet wurde, und beschreibt die Auswirkungen des Hurrikans Katrina auf ein örtliches Krankenhaus. Als die Fluten steigen, der Strom ausfällt und sich eine erdrückende Hitze ausbreitet, sind die erschöpften Pfleger:innen eines Krankenhauses in New Orleans gezwungen, Entscheidungen zu treffen, die sie noch Jahre später verfolgen werden. Ausführende Produzenten, Drehbuchautoren und Regisseure sind Carlton Cuse ("Jack Ryan"-Filme, "Lost") und John Ridley ("The Other History of the DC Universe", "Let It Fall: Los Angeles 1982-1992"). Neben ihnen führt auch Wendey Stanzler ("Clarice Starling – Das Erwachen der Lämmer", "Rebel") Regie. Zum Cast gehören Vera Farmiga ("Up in the Air", "The Conjuring – Die Heimsuchung"), Robert Pine ("CHiPs"), Cherry Jones ("Transparent", "Succession"), Julie Ann Emery ("Better Call Saul", "Preacher"), Cornelius Smith Jr. ("Scandal", "Self Made: Das Leben von Madam C.J. Walker"), Adepero Oduye ("The Falcon and the Winter Soldier", "Pariah"), Molly Hager ("Happyish", ""It's Kind of a Funny Story"), Michael Gaston ("Blindspot", "Leftovers") sowie W. Earl Brown ("Deadwood", "Preacher"). Die ersten drei Episoden von "Five Days at Memorial" feiern am Freitag, 12. August 2022, auf Apple TV+ Premiere.
Bad Sisters – Neue Comedy-Serie ab Freitag, 19. August 2022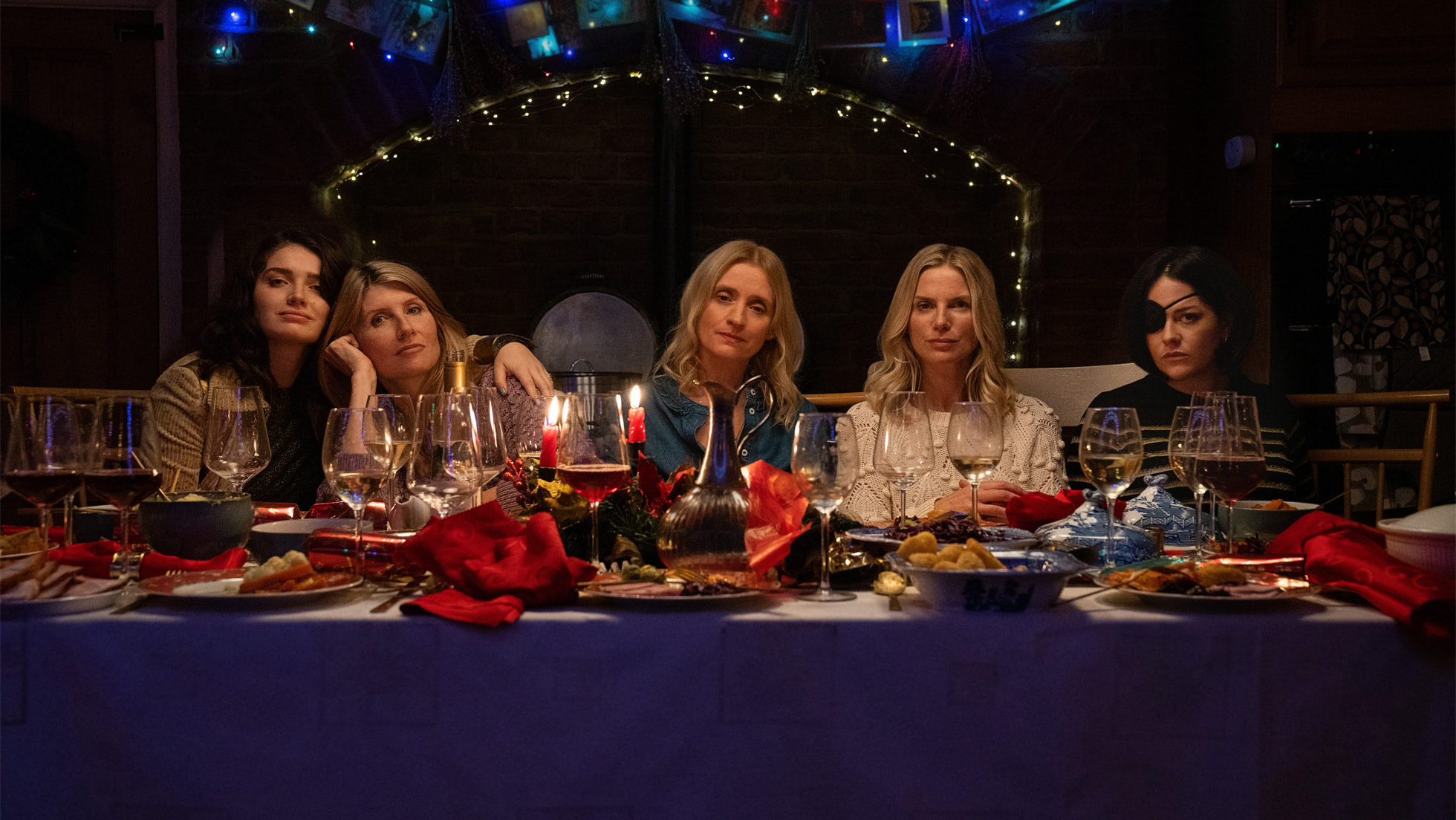 Die zehnteilige Serie "Bad Sisters" von Sharon Horgan ("Catastrophe", "Shining Vale") ist eine Mischung aus düsterer Komödie und Thriller. Sie folgt dem Leben der fünf Garvey-Schwestern an der malerischen Küste Irlands, die durch den frühen Tod ihrer Eltern und das Versprechen, sich immer gegenseitig zu beschützen, eng aneinander gebunden sind. Neben Sharon Horgan werden Anne-Marie Duff ("Suffragette – Taten statt Worte", "Der Giftanschlag von Salisbury"), Eva Birthistle ("Brooklyn – Eine Liebe zwischen zwei Welten", "The Last Kingdom"), Sarah Greene ("Frank von Irland", "Dublin Murders") und Eve Hewson ("Sie weiß von dir", "The Luminaries") in den Rollen der Garvey-Schwestern zu sehen sein. Zum Cast gehören außerdem Claes Bang ("Dracula", "The Northman"), Brian Gleeson ("Frank von Irland", "Peaky Blinders"), Daryl McCormack ("Good Luck to you, Leo Grande", "Peaky Blinders"), Assaad Bouab ("Call My Agent", "The Pursuit of Love") sowie Neuzugang Saise Quinn ("Monster"). Die ersten zwei Episoden von "Bad Sisters" feiern am Freitag, 19. August 2022, auf Apple TV+ Premiere, gefolgt von einer neuen Episode jeden Freitag.
See – Reich der Blinden – Die finale dritte Staffel
Es ist soweit – eine der ersten Apple-Serien überhaupt strebt ihrem Ende entgegen: "See – Reich der Blinden" spielt in einer brutalen und primitiven Zukunft, Hunderte von Jahren nachdem die Menschheit die Fähigkeit zu sehen verloren hat. In der dritten Staffel ist fast ein Jahr vergangen, seitdem Baba Voss (Jason Momoa) seinen Erzfeind und Bruder Edo besiegte und Abschied von seiner Familie nahm, um als Einsiedler im Wald zu leben. Doch als ein trivantianischer Wissenschaftler eine neue und verheerende Form von sehenden Waffen entwickelt, die die Zukunft der Menschheit bedroht, kehrt Baba nach Paya zurück, um seinen Stamm noch einmal zu beschützen. Der Cast versammelt zahlreiche blinde und sehbehinderte Schauspieler:innen. Die Serie wurde für ihre Darstellung von Sehbehinderten im Jahr 2020 mit dem Ruderman Family Foundation Seal of Authentic Representation ausgezeichnet. Dieses Jahr erhielt die Schauspielerin Alfre Woodard bei den NAACP Image Awards eine Nominierung in der Kategorie Herausragende Nebendarstellerin in einer Dramaserie. Weitere Cast-Mitglieder der dritten Staffel sind neben Jason Momoa außerdem Sylvia Hoeks, Hera Hilmar, Christian Camargo, Archie Madekwe, Nesta Cooper, Tom Mison, Olivia Cheng, Eden Epstein, Michael Raymond-James, David Hewlett sowie Trieste Kelly Dunn. Weltpremiere der finalen dritten Staffel von "See – Reich der Blinden" ist am Freitag, 26. August 2022, auf Apple TV+.

-->