Jonas: Bloodline spielt in  den Florida Keys. Als ich die ersten Folgen gesehen habe, konnte ich die Hitze fast fühlen, während ich von den tollen Bildern beeindruckt war. Habt ihr diesen Ort absichtlich ausgewählt?
Todd: Toll dass du das sagst, denn das ist genau das, was wir erreichen wollten. Bisher haben nur sehr wenige Serien oder Filme in den Keys gespielt. Wir wollten einen schönen Kontrast setzen zu den krassen Ereignissen der Serie.
Zu der Hitze: Es gibt ein Sprichwort, dass es in jeder Geschichte in Florida immer drei Charaktere gibt: einen Mann, eine Frau und das Wetter. Die Hitze, die Stürme und die Feuchtigkeit – Florida ist auch bekannt als die Hauptstadt der Gewitter; wir wollten diese ursprünglichen Elemente in unser Storytelling integrieren.
Jonas: Bloodline hat eine exzellente Besetzung: Kyle Shandler, Ben Bendelsohn, Sam Shephert, Linda Cardenelli und viele weitere. Wie war es mit so bekannten Schauspielern zu arbeiten?
Todd: Es war großartig. Wir lernen ständig Neues von unseren Schauspielern, mit denen wir arbeiten. Wir sind immer auf der Suche nach Schauspielern, die etwas machen wollen – etwas, was sie noch nie getan haben. Und jeder in Bloodline, von Sam Shaphert, Sissy Spacek bis Kyle Chandler, jeder wollte hoch motiviert mit uns zusammen arbeiten und den Charakter entwickeln. Sehr früh haben wir gemerkt, dass wir uns auch niemand anders hätten vorstellen können, um diese Charaktere zu spielen. Das Cast präsentiert die Charaktere perfekt, so dass sie auch uns inspiriert haben, ihre Geschichte zu schreiben.
Jonas: Die letzte Frage: Mit eurer Netflix-Serie seid ihr nun Teil der neuen "Binge-Watch" Kultur. Habt ihr jemals eine Serie gebinge-watched und wenn ja welche Serie war das?
Ben: Ich habe Breaking Bad geschaut, die letzte Staffel habe ich gebinged. Ich mag es, wie Netflix die neue Episode anzeigt und anzählt, großartig.
Kyle: Ich hab mit Binge Watching angefangen, als ich in Südkalifornien herumgefahren bin und DVDs von 24 für meine Frau gesucht habe. So hat es angefangen, das war vor dem Internet –  man hat eine DVD nach der anderen geschaut.
Daniel: Ich habe Staffeln gebinged, zum Beispiel Breaking Bad oder Game of Thrones. Ich habe echt viel gebinged, weil wir so hart arbeiten. Denn erst wenn wir mit einer Staffel fertig sind, haben wir Zeit uns mit anderen Sendungen auseinanderzusetzen, die wir verpasst haben, weshalb ich gerne mehre Folgen hintereinander schaue. Bei mir sind es übrigens drei Folgen am Stück, das ist meine Geschwindigkeit.
Todd: Bei mir ist das wie bei Daniel. Es ist schwer für mich, mehr als drei Folgen am Stück zu schauen. Ich habe beispielsweise The Wire geschaut, vorwiegend Sendungen, die ich verpasst habe.
Jonas: Vielen Dank!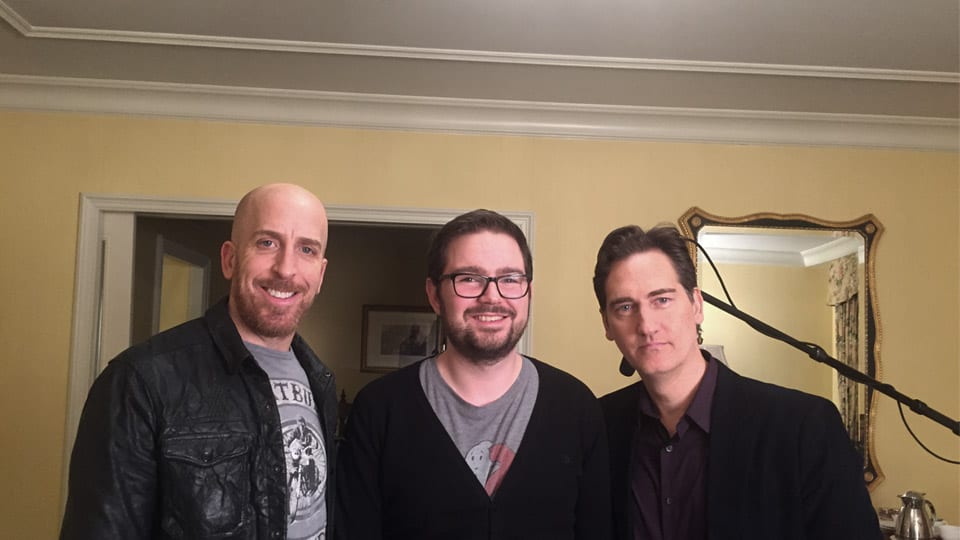 Dieser Beitrag hat mehrere Seiten:

-->