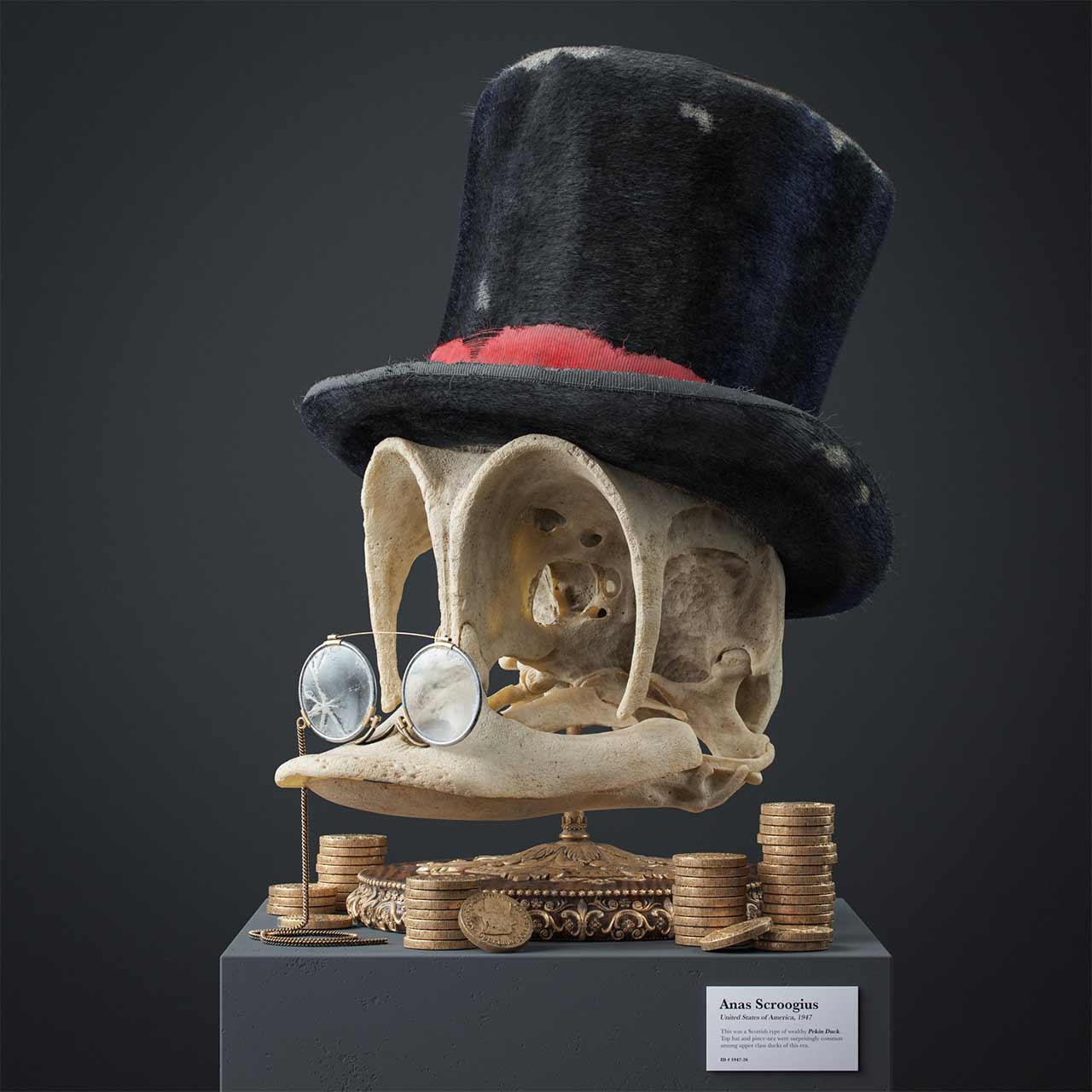 Cartoon-Figuren kennen wir alle seit unserer Kindheit und überlicherweise in zweidimensionaler Ausführung. Der Digitalkünstler Filip Hodas hat einige Kult-Charaktere aber nicht nur in die dritte Dimension überführt, sondern sie wortwörtlich wieder ausgegraben. "Cartoon Fossils" heißt die Reihe des kreativen Pragers, die mit Titeln wie "Anas Scroogius – USA, 1947" anmuten lässt, die Schädel von Dagobert Duck, Spongebob Schwammkopf und Co. seien nach Ewigkeiten in der Erde wieder entdeckt und ausgebuddelt worden.
"Initially, I wanted to make them stylized as dinosaur fossils set up in a museum environment, but later decided against it, as the skulls didn't look very recognizable on their own—especially with parts broken or missing. That's why I opted for (a) less damaged look and also added some assets to each of the characters. To make it more cartoony I decided to contrast the realistic look of the skull with colorful flat backgrounds."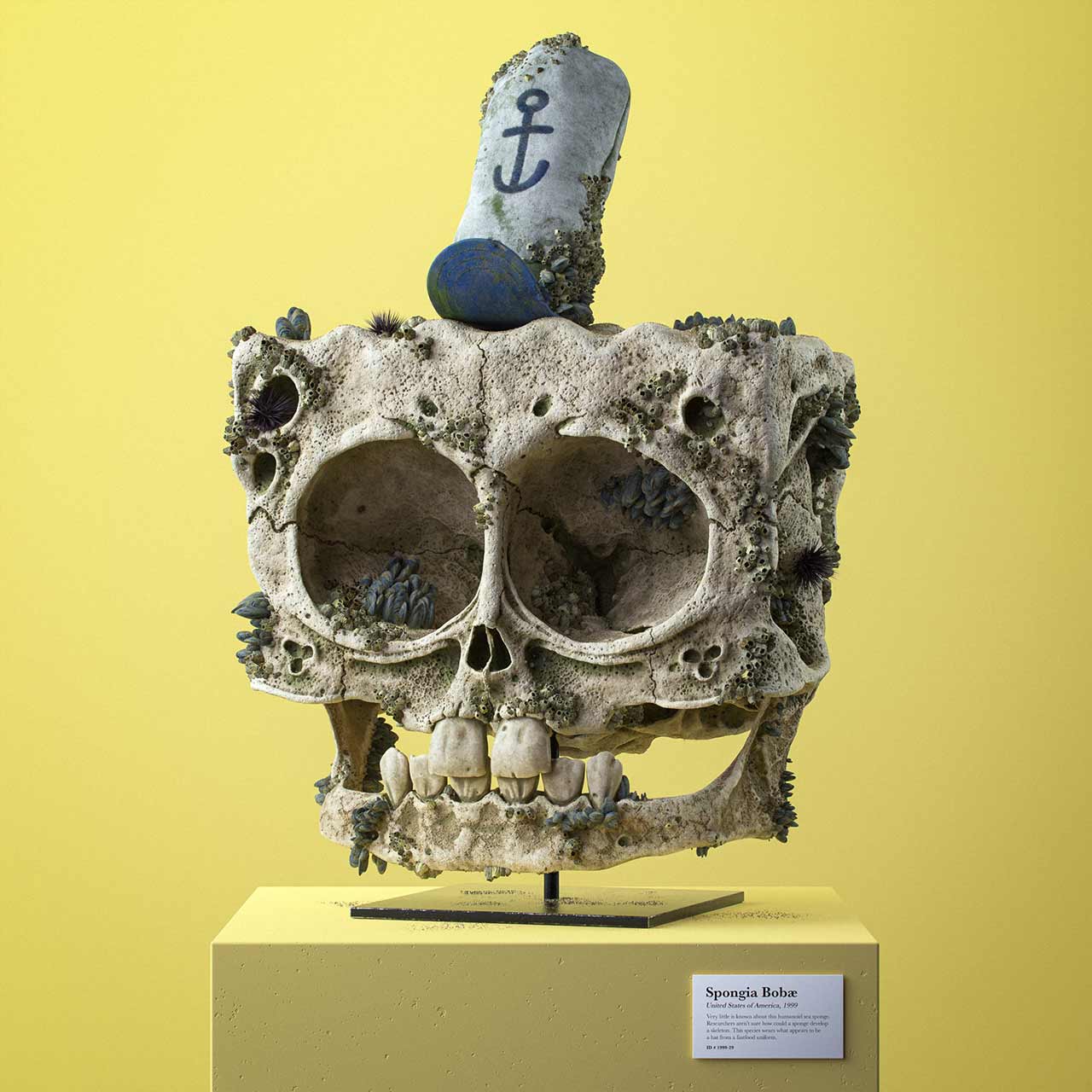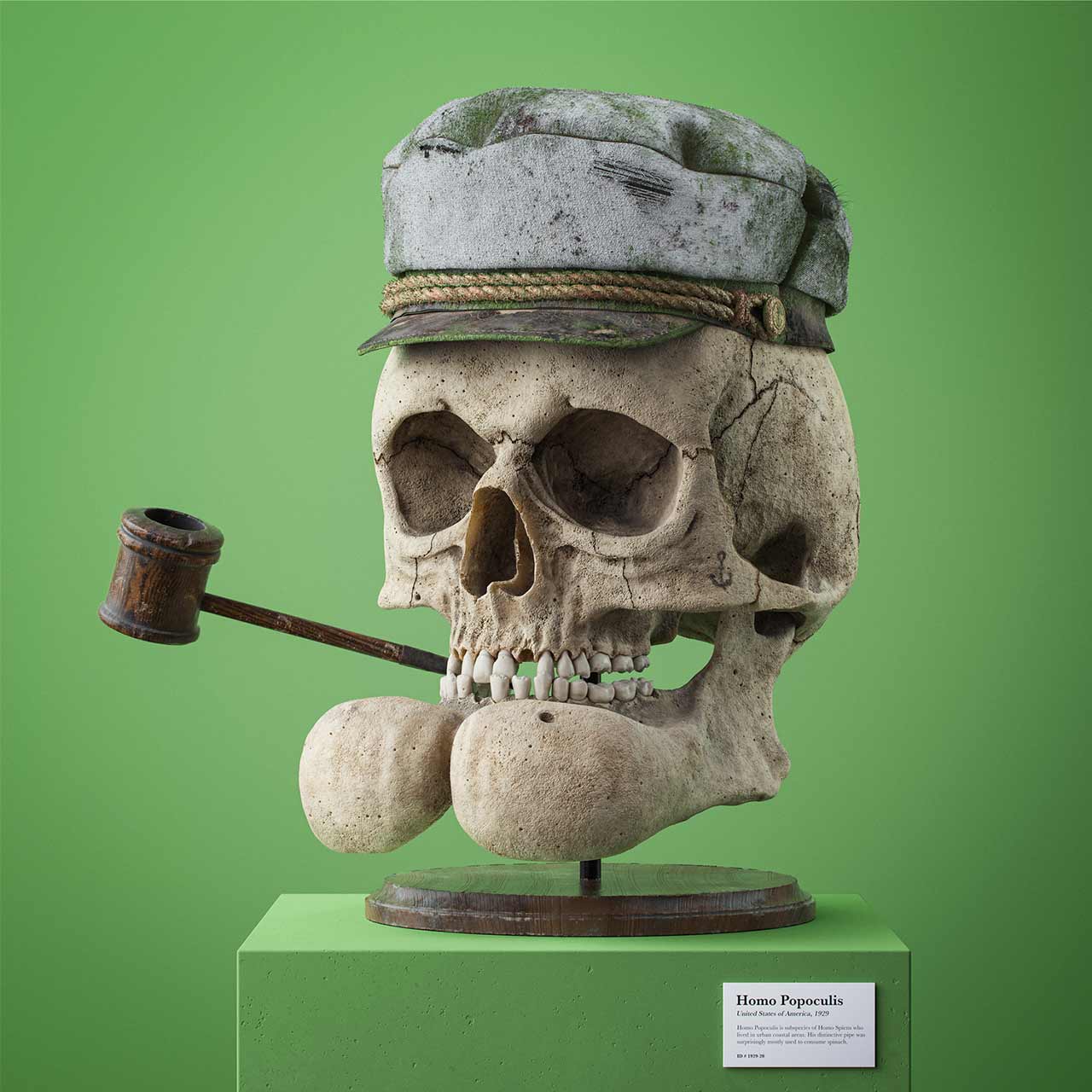 Weitere Bilder und Informationen zu "Cartoon Fossils" sind auf Behance zu sehen, wo es auch weitere Projekte Filip Hodas' zu finden gibt. Ansonsten könnt ihr auch auf seiner persönlichen Website oder seinem Instagram-Profil mit dem Handle @hoodass stöbern und euch inspirieren lassen. Und auf Society6 gibt es regelmäßig Prints seiner Werke zu kaufen. Unter anderem auch seine tolle "Pop Culture Dystopia"-Reihe.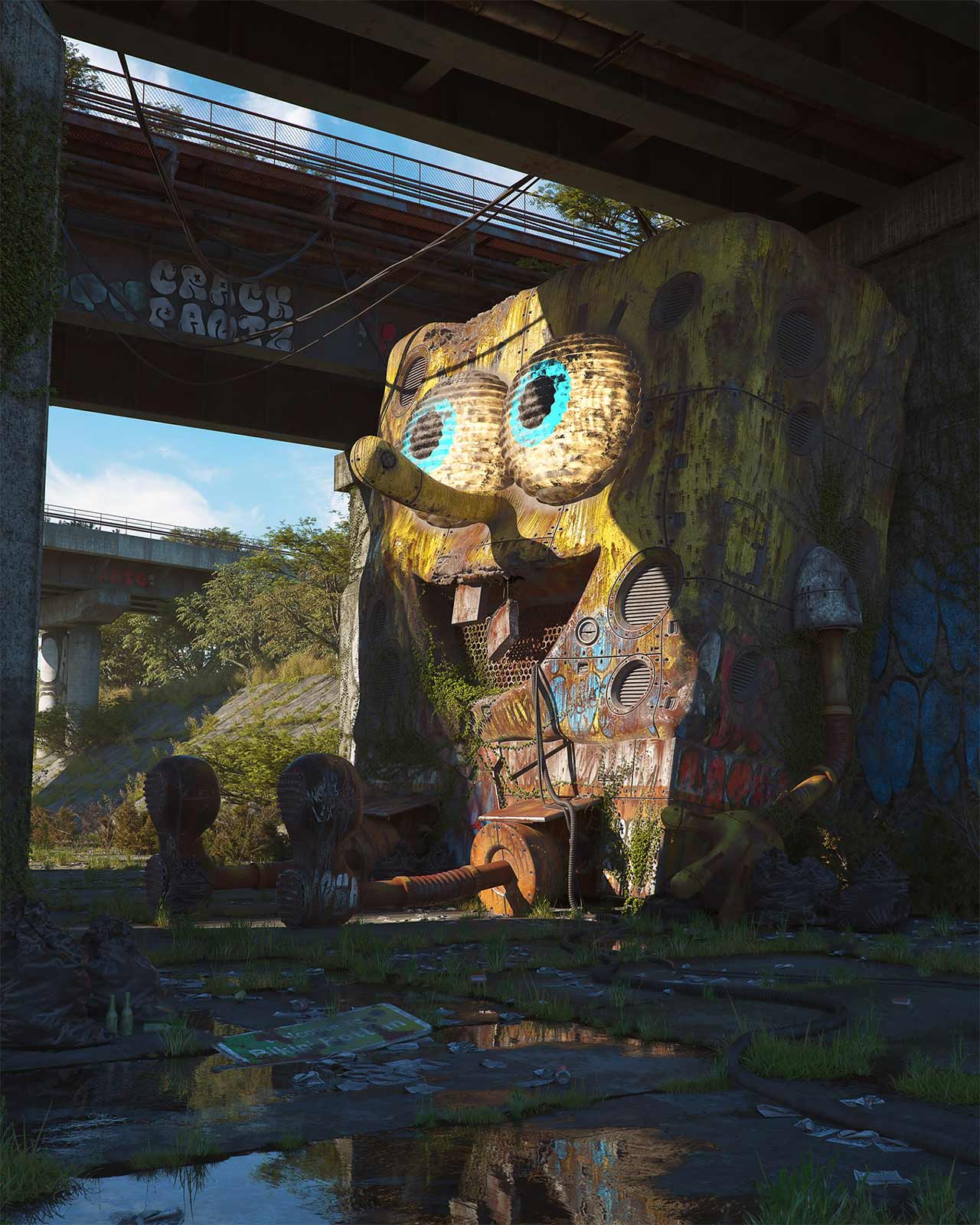 via: thisiscolossal

-->