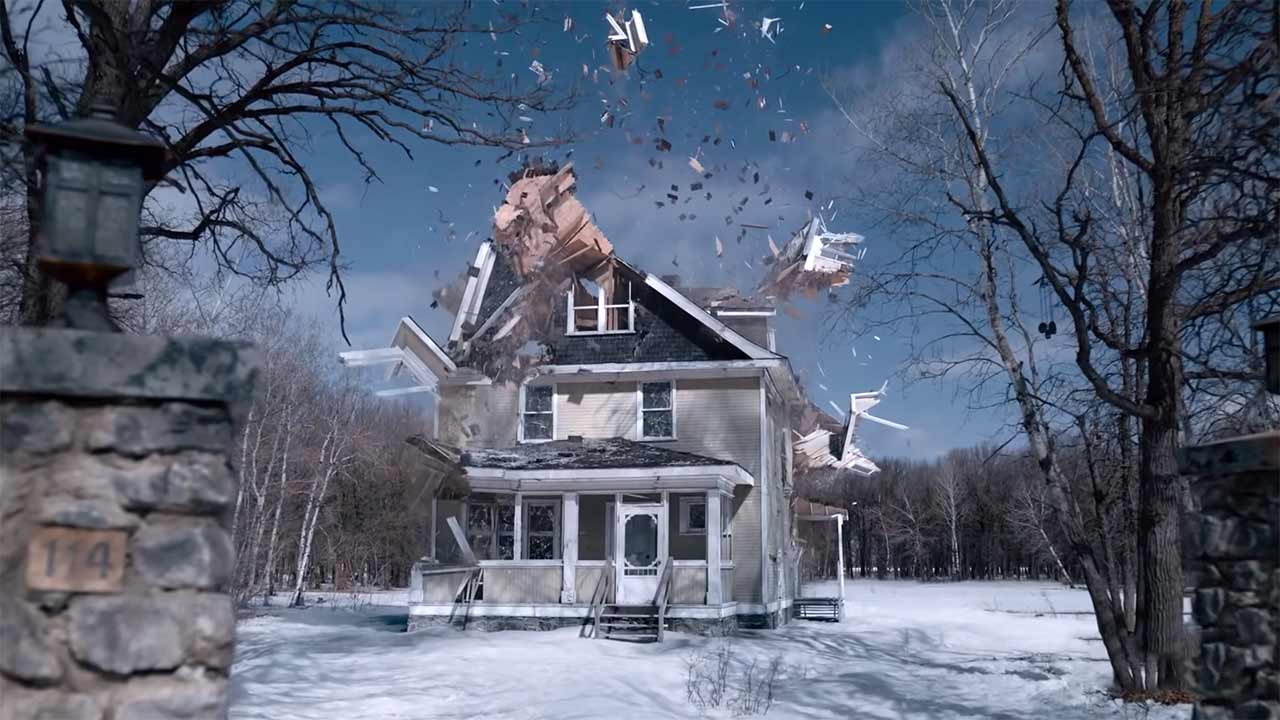 Huch, wir haben ja noch gar nichts zur neuen Serie "Tales From the Loop" hier im Blog?! Vor einigen Tagen wurde der erste Trailer zum fantasievollen neuen Amazon Prime Video Original veröffentlicht, das ab 3. April weltweit zu sehen sein wird. Das Besondere am Format: Die Story basiert erstmals bei einer Fernsehserie auf einer Reihe Gemälde. Genauer gesagt auf Digital Paintings des schwedischen Künstlers Simon Stålenhag. Öfter mal was Neues! Science-Fiction mit Robotern hört sich jedenfalls schon mal nicht so verkehrt an… Aber schaut selbst!
"Inspiriert von den digitalen Gemälden von Simon Stålenhag, erforscht Tales from the Loop die Stadt und die atemberaubenden Abenteuer der Menschen, die über dem "Loop" leben, einer Maschine, die gebaut wurde, um die Geheimnisse des Universums zu entschlüsseln und zu erforschen – und die Dinge, die zuvor der Science-Fiction vorbehalten waren, möglich macht. In dieser fantastischen, geheimnisvollen Stadt werden ergreifende menschliche Geschichten erzählt, die universelle emotionale Erfahrungen offenbaren, während sie sich auf die Faszination der Dystopie stützen."
Weltpremiere feiern wird "Tales from the Loop" bereits am 16. März 2020, wenn die ersten Episoden im Rahmen des SXSW Festivals präsentiert werden. Rund zwei Wochen später können dann auch wir in die insgesamt acht Folgen rein schauen, die Showrunner Nathaniel Halpern leitet und von Fox21 Fernsehstudios und den Amazon Studios in Zusammenarbeit mit 6th & Idaho und Indio Studio produziert werden. Auf Darsteller-Seite mit dabei sind unter anderem Rebecca Hall ("Vicky Cristina Barcelona", "The Town – Stadt ohne Gnade"), Paul Schneider ("Parks and Recreation"), Daniel Zolghadri ("Eighth Grade"), Duncan Joiner ("Waco") und Jonathan Pryce ("Die zwei Päpste", "Game of Thrones").
Hier noch ein paar Key-Art-Poster zur Veröffentlichung: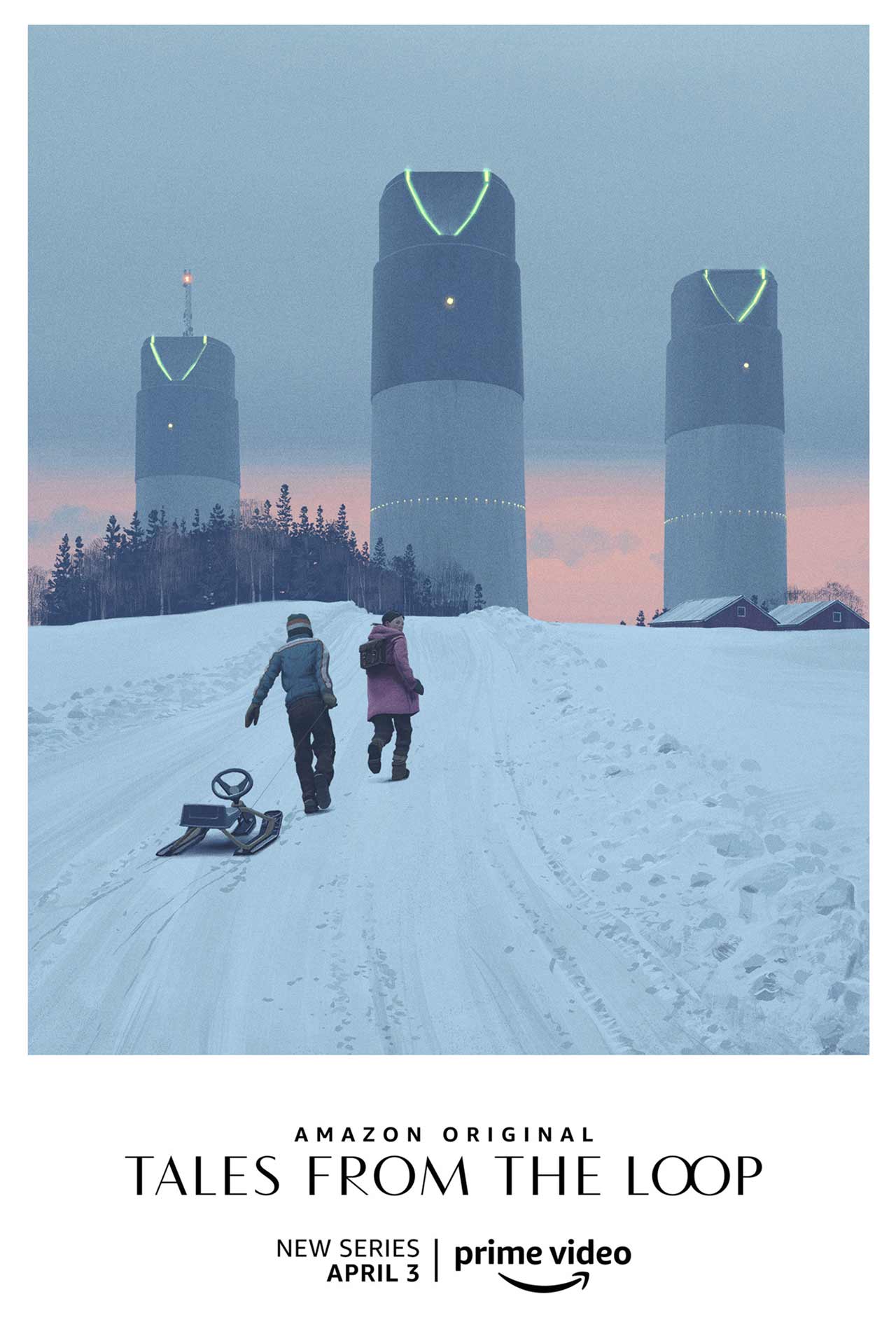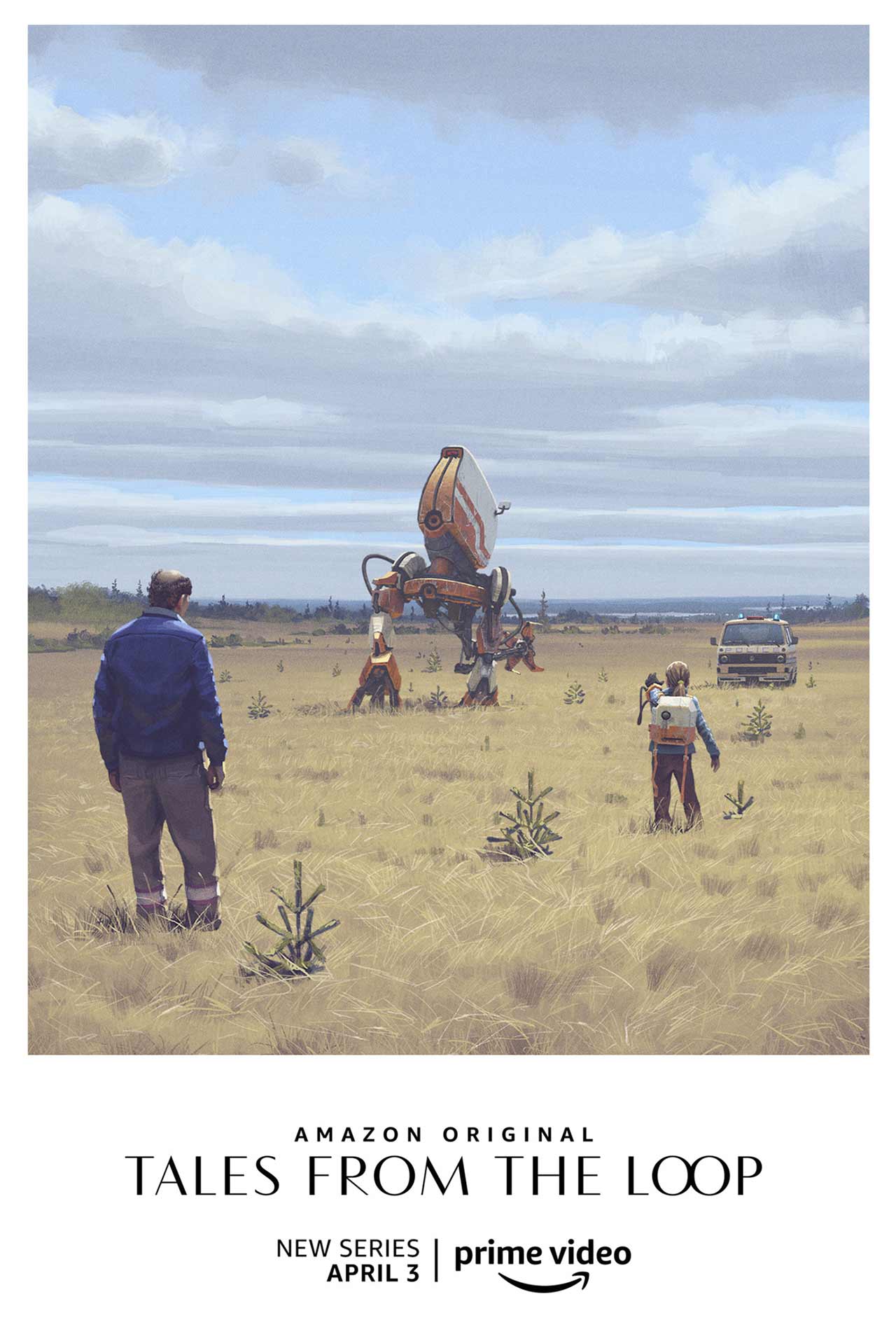 Bilder: Amazon Prime Video

-->