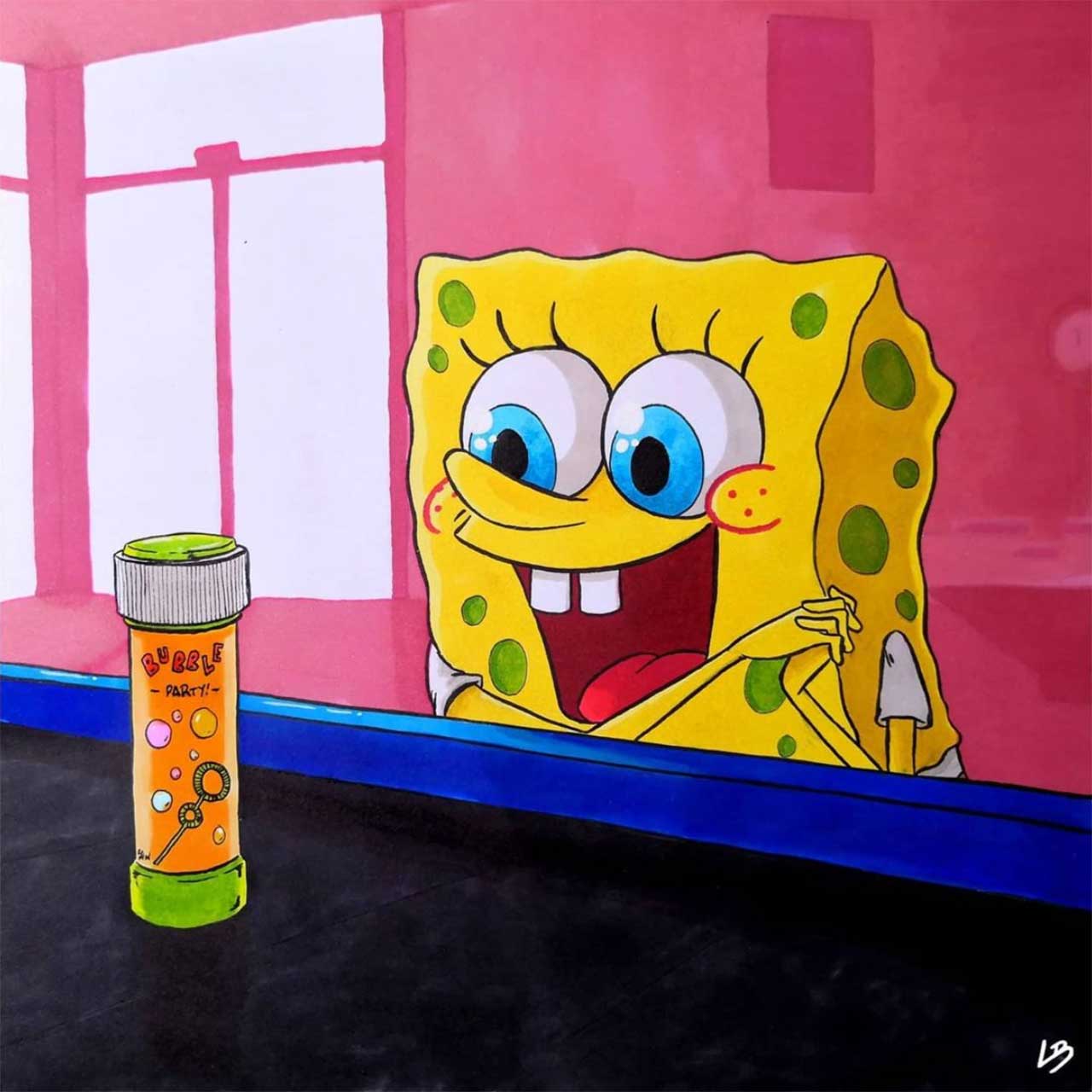 Die französische Art Direktorin und Künstlerin Linda Bouderbala hat uns in der Vergangenheit bereits unter anderem fusionierten Popkulturfiguren oder auch ungewohnte Bräunungsstreifen bei Seriencharakteren offenbart. Jetzt hat sie ihre fortlaufende Reihe erweitert, in der wir zu sehen bekommen, was SpongeBob Schwammkopf, Homelander und Co. so bei ihren privaten Supermarkt-Besuchen auf das Kassenband legen…
"I've always loved pop culture characters and I find them to be an endless source of inspiration. I love to draw them, but I like to find ideas around them even more. The advantage of fanart is that since these characters are already known to everyone, we can go further and find ideas that are offbeat in relation to their personality and their shortcomings."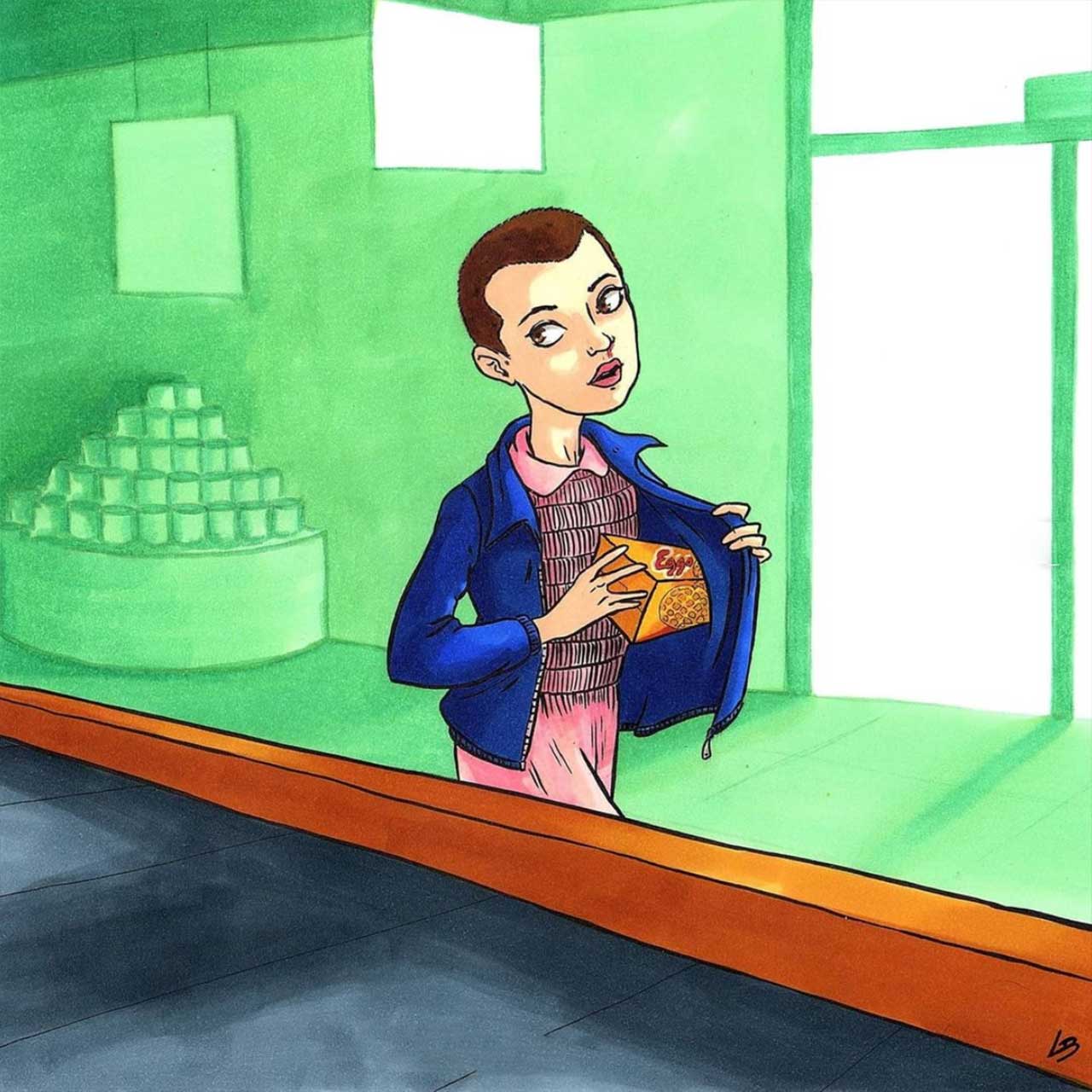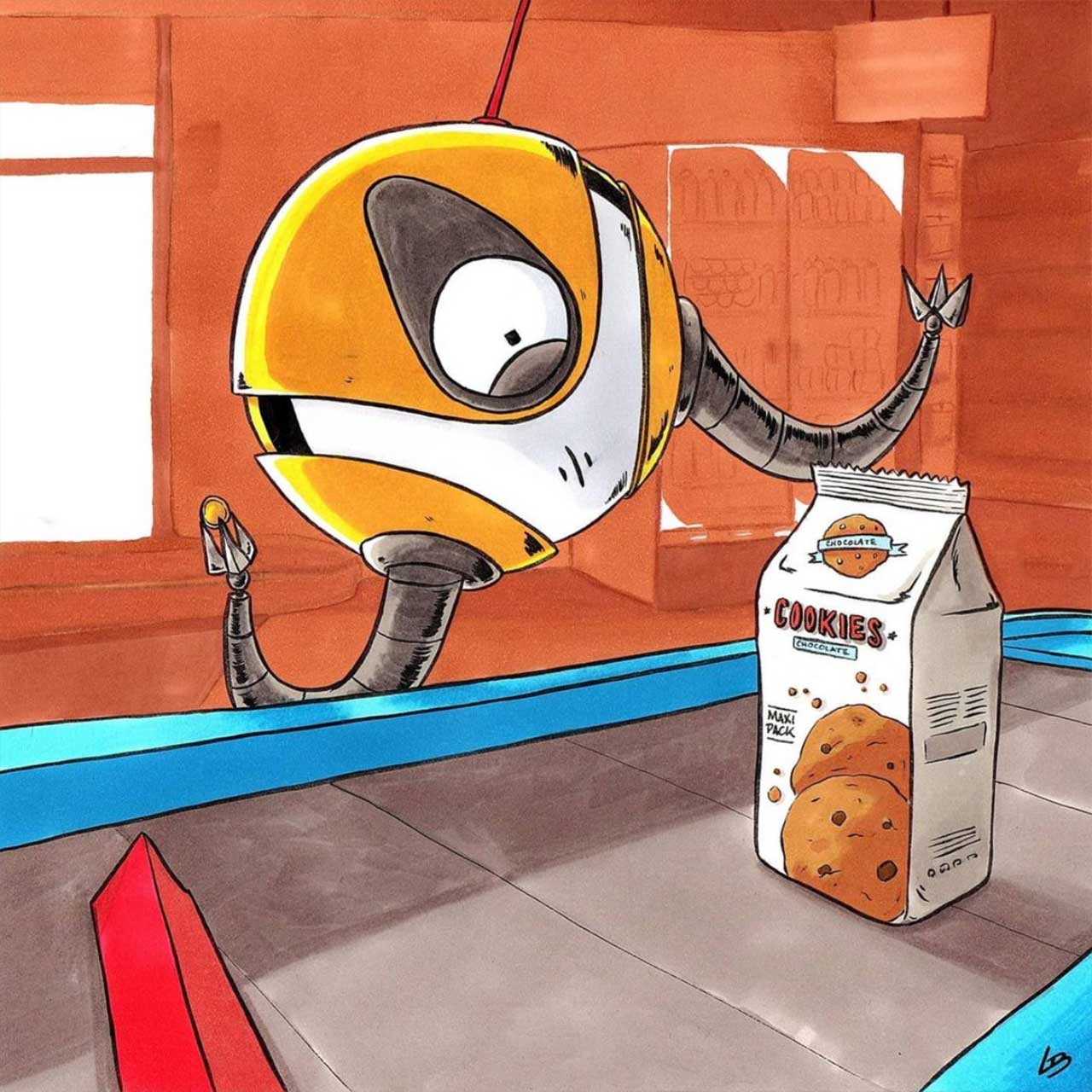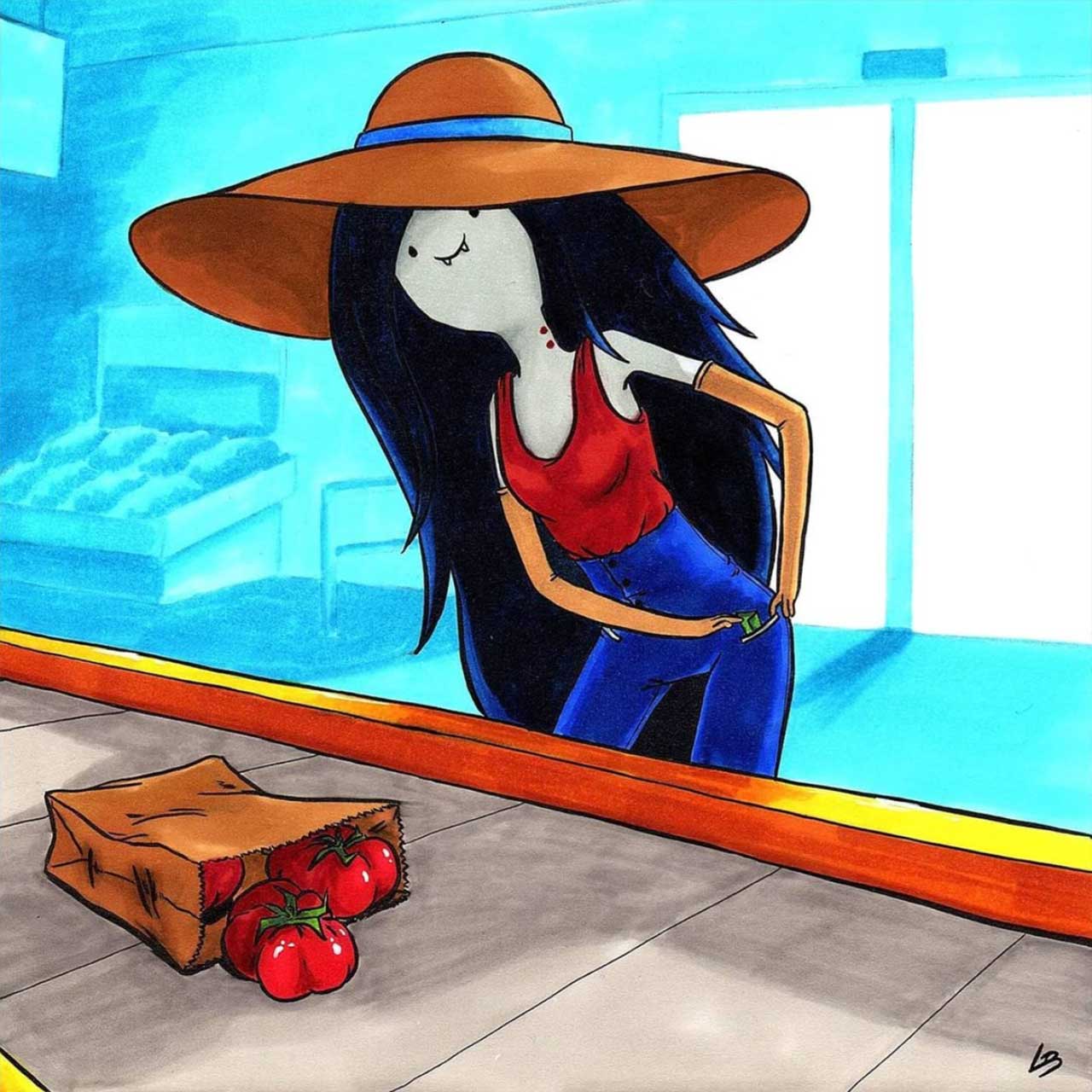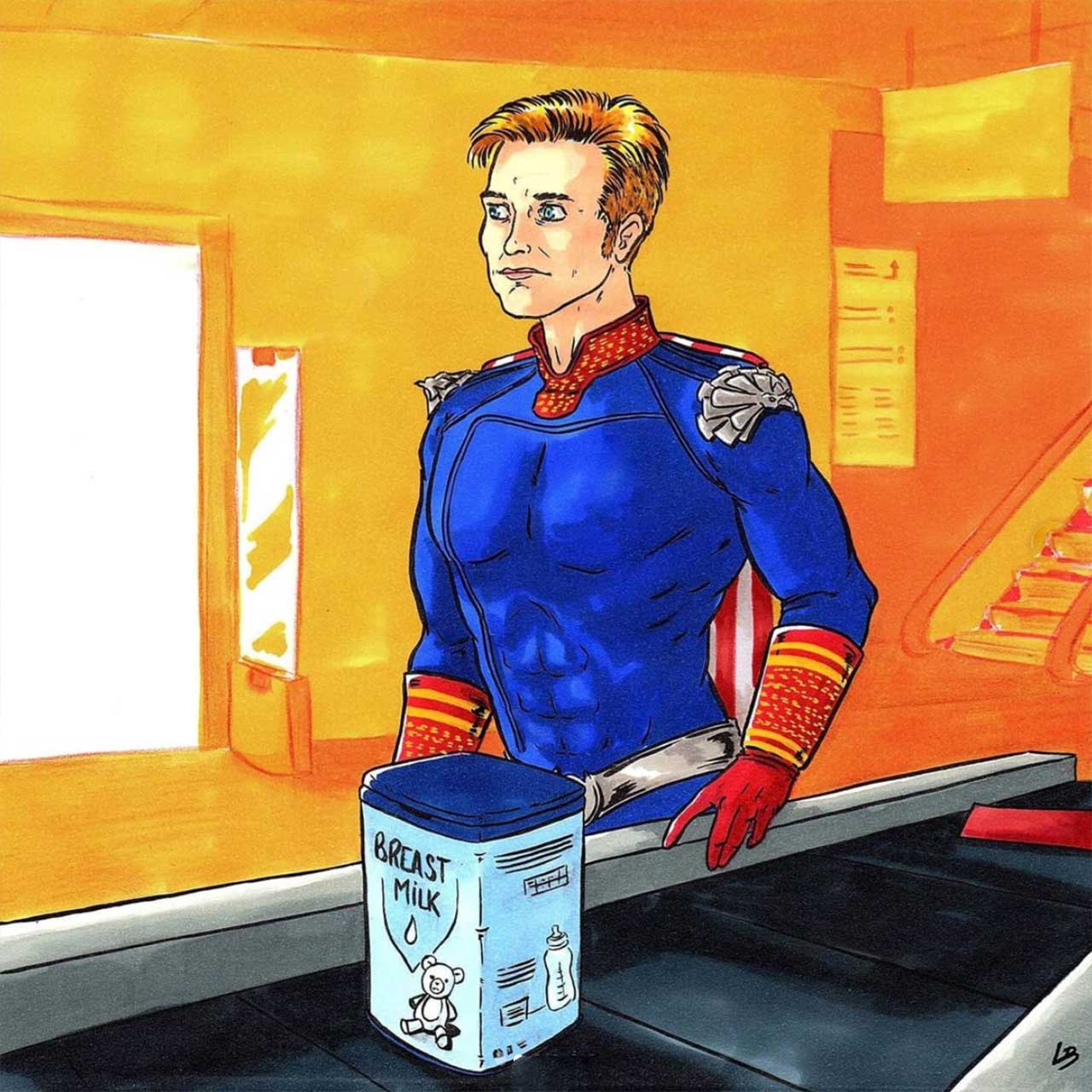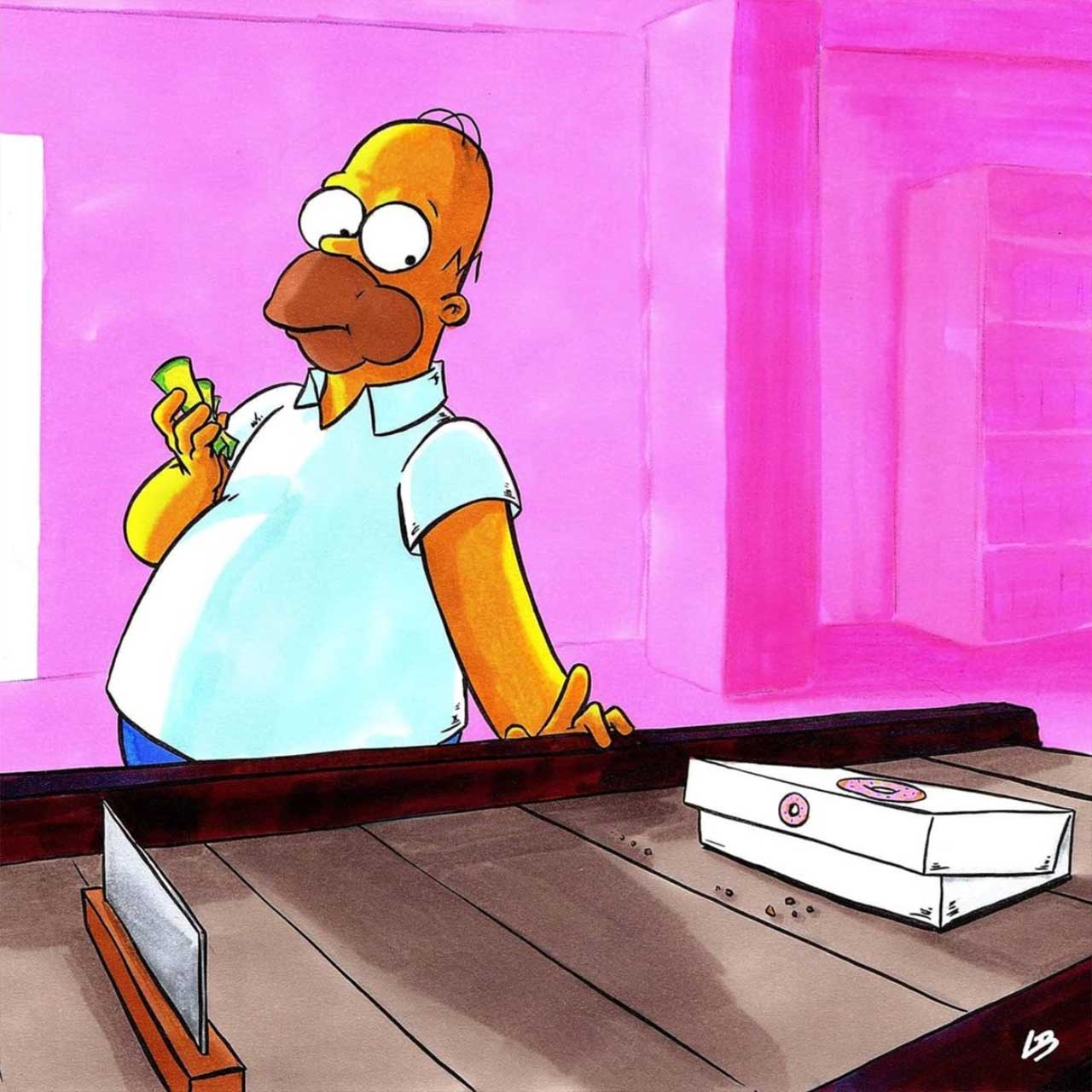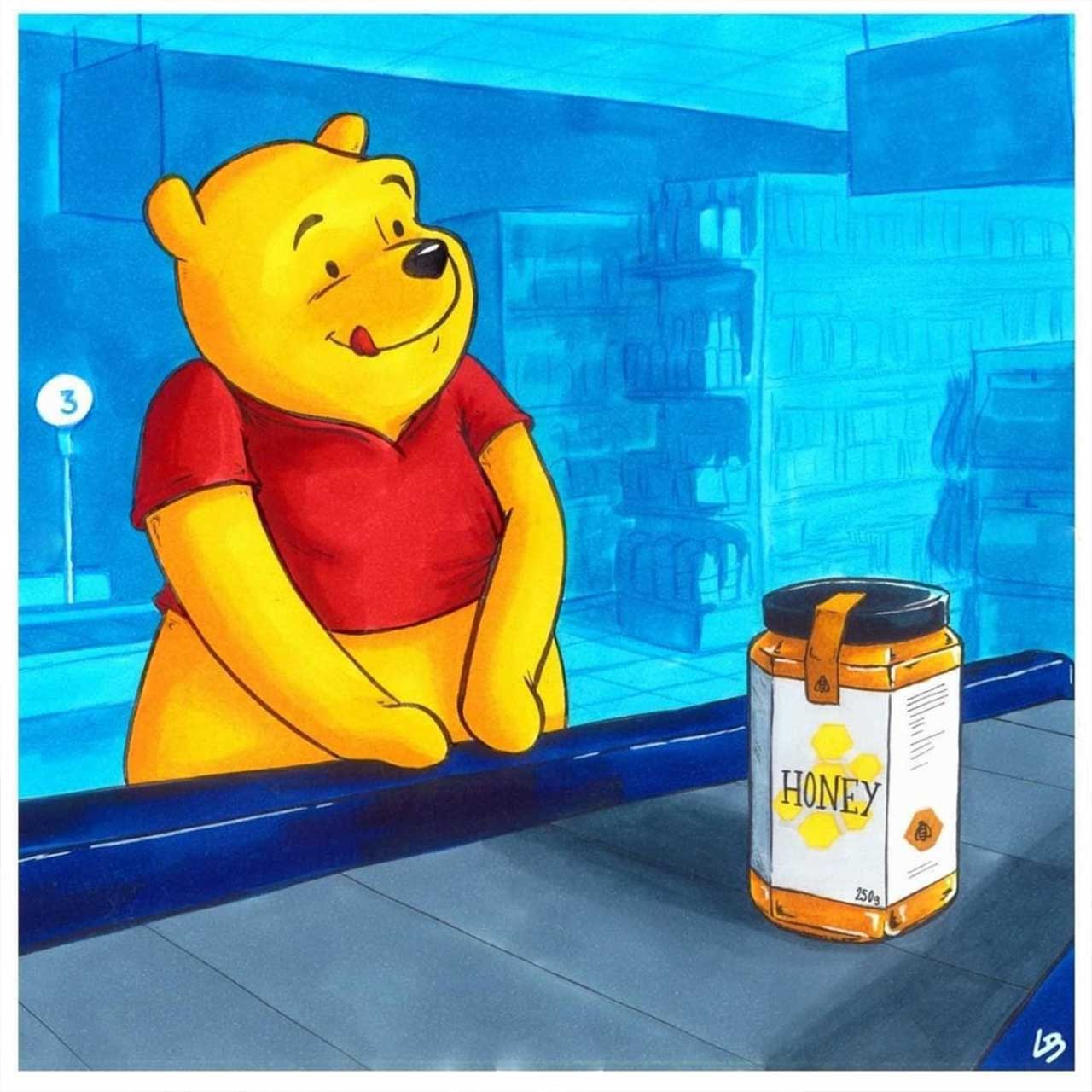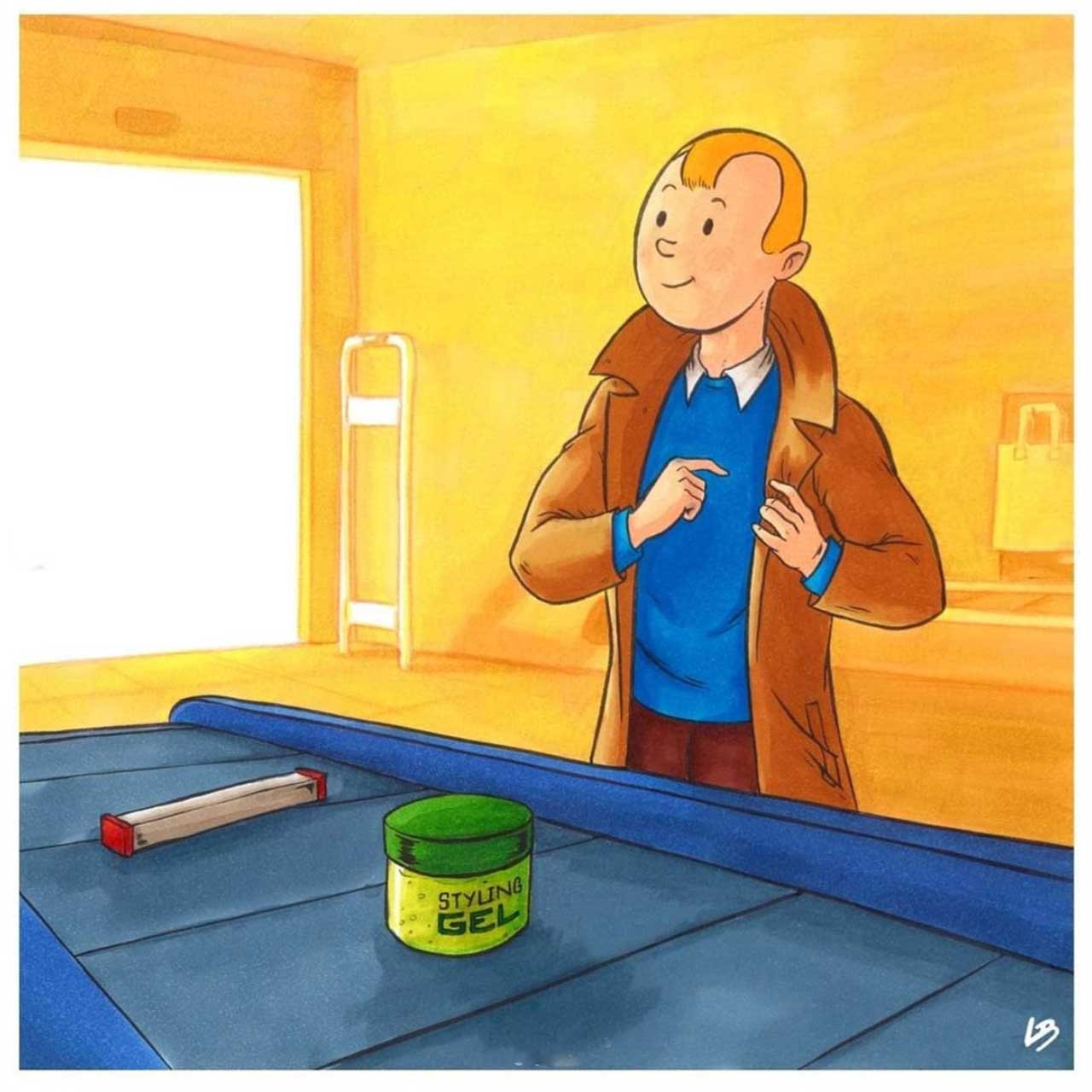 Über ihren kreativen Prozess schreibt Bauderbala:
"In this supermarket series, the possibilities seem endless, and yet it is not so easy to find a single item to buy for each character. Most of the time, I start by choosing a character that I like, then several options are available to me:
– To put in the image what they like the most from the items that can be found in the supermarket. For some characters, it's obvious, like Garfield and lasagna, Winnie and honey, or Homer and donuts…
– Or I can also imagine what they might need. For example, Sleepy would need coffee to stay awake and Tintin has to use some gel to hold up his
– Finally, I can also find a product that corresponds to the character as a nod to a mythical scene or a particular episode. This is the case for Homelander and his breast milk, for example, Jigglypuff and his markers… or even John Wick and his pencil!"
Weitere kreative Arbeiten mit regelmäßigen Gastauftritten von Serienfiguren gibt es auf der Website von Linda Bouderbala sowie auf ihrem Instagram-Profil zu sehen.
via: boredpanda