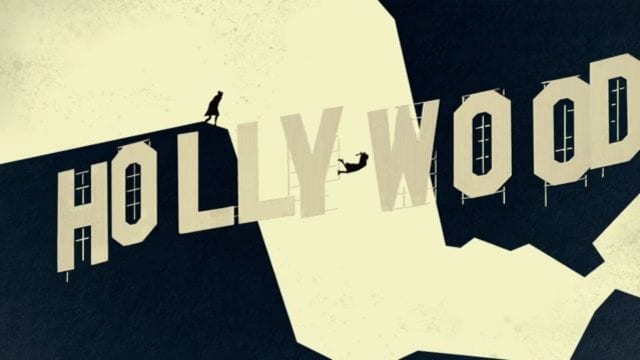 Das Intro ist ein sehr wichtiger Teil einer Serie. Stimmen Bild und Musik, so kann das reine Anspielen der Titelsequenz gleich die Vorfreude steigern, den Spannungsschauer erzeugen oder uns vollkommen zur Ruhe bringen. Es gibt diverse Arten von Intros, manche dauern nur wenige Sekunden und zeigen lediglich den Serientitel, manche sind eigene Filmchen für sich, manche sind (zudem) ein wahres Kunstwerk – so auch die nun veröffentlichten Opening Credits zu Ryan Murphys Anthologieserie FEUD: Bette and Joan, die ganz im 2D-Motion Graphics Stil gehalten sind.
FEUD behandelt die Rivalitäten zwischen Bette Davis (Susan Sarandon) und Joan Crawford (Jessica Lange), während und rund um die Dreharbeiten zum 1962er Film What ever happened to Baby Jane? In der Titelsequenz zur Serie sind sowohl Szenen eben dieser Dreharbeiten als auch solche des realen Leben der beiden Diven abgebildet, untermalt von cooler und auch etwas mystischer Jazz-Musik. Mich erinnert das Intro ganz schön an den Hitchcock Klassiker Vertigo.
FEUD: Bette and Joan startet am 5. März auf FX. Zwei Teaser zur Serie und ein paar Hintergrundinfos zum Konflikt der beiden Filmgrößen findet ihr hier.
via: TVLine