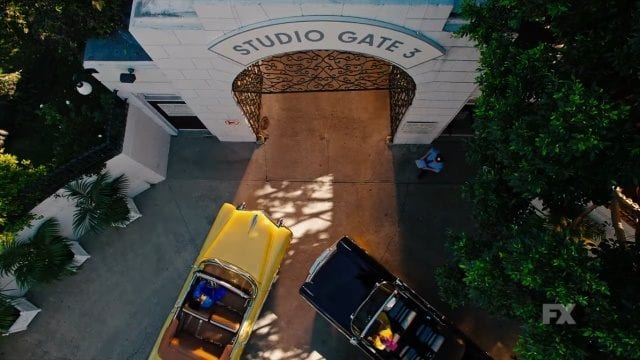 Zwei Filmgrößen spielen zwei Filmlegenden: Ab dem 5. März sind die beiden Darstellerinnen Susan Sarandon und Jessica Lange in der neuen Ryan Murphy-FX-Serie FEUD – Bette and Joan zu sehen. Darin spielen sie – bei dem Titel wenig überraschend – die Schauspielerinnen Bette Davis und Joan Crawford, die sich seit ihrer ersten gemeinsamen Filmproduktion in einem "Feud", einem "Kleinkrieg", und zwar einem der berühmtesten Celebrity-Kleinkriege überhaupt befanden. Warum? Lange Geschichte. Kurz zusammengefasst: Der Neid auf die jeweils andere war groß, man stahl sich immer wieder mit Schlagzeilen die Show, die eine ließ sich scheiden, als die andere einen neuen Film promoten wollte, beide mochten dieselben Männer und so weiter und so fort. Ihren Höhepunkt fanden die Rivalitäten 1962 am Filmset von What ever happened to Baby Jane? (Was geschah wirklich mit Baby Jane?), in dem beide aufgrund finanzieller Schwierigkeiten an der Seite der anderen eine Hauptrolle annahmen. Die Dreharbeiten starteten friedlich, doch schon kurze Zeit später machten sie sich das Leben schon wieder zur Hölle. Wer noch mehr zur "Kriegsgeschichte" der beiden erfahren möchte, ist hier gut aufgehoben.
Die beiden nun veröffentlichten Teaser zur Serie zeigen die Rivalitäten von Davis und Crawford bereits im Ansatz. Während der erste Teaser ziemlich düster gehalten ist und gleich ein wenig an Ryan Murphys American Horror Story erinnert, ist der zweite ziemlich farbenfroh aufgezogen. Mit dem Hintergrundwissen um die schwierige Beziehung der beiden Darstellerinnen lässt sich jedoch erahnen, dass die Situation hier noch ordentlich eskalieren wird. Neben Sarandon und Lange sind auch mit an Bord der Serie: Sarah Paulson, Kathy Bates, Stanley Tucci, Catherine Zeta-Jones, Judy Davis und Alfred Molina.
Feud: Bette and Joan | Teaser #1 "Invitation" [HQ]
Neben den beiden Teasern hat Entertainment Weekly auch Fotos veröffentlicht, die uns einen weiteren Eindruck der beiden Frauenrollen vermitteln.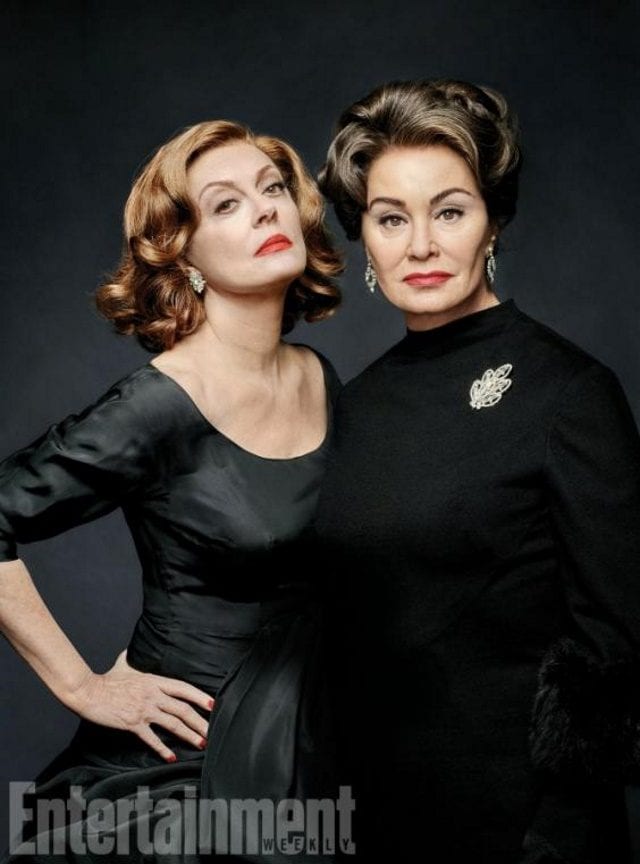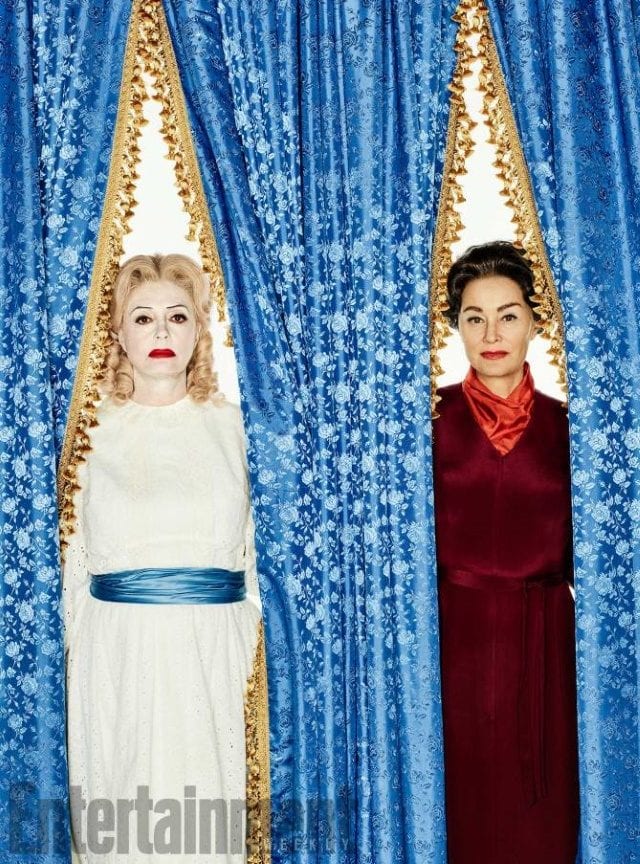 via: Rotten Tomatoes

-->