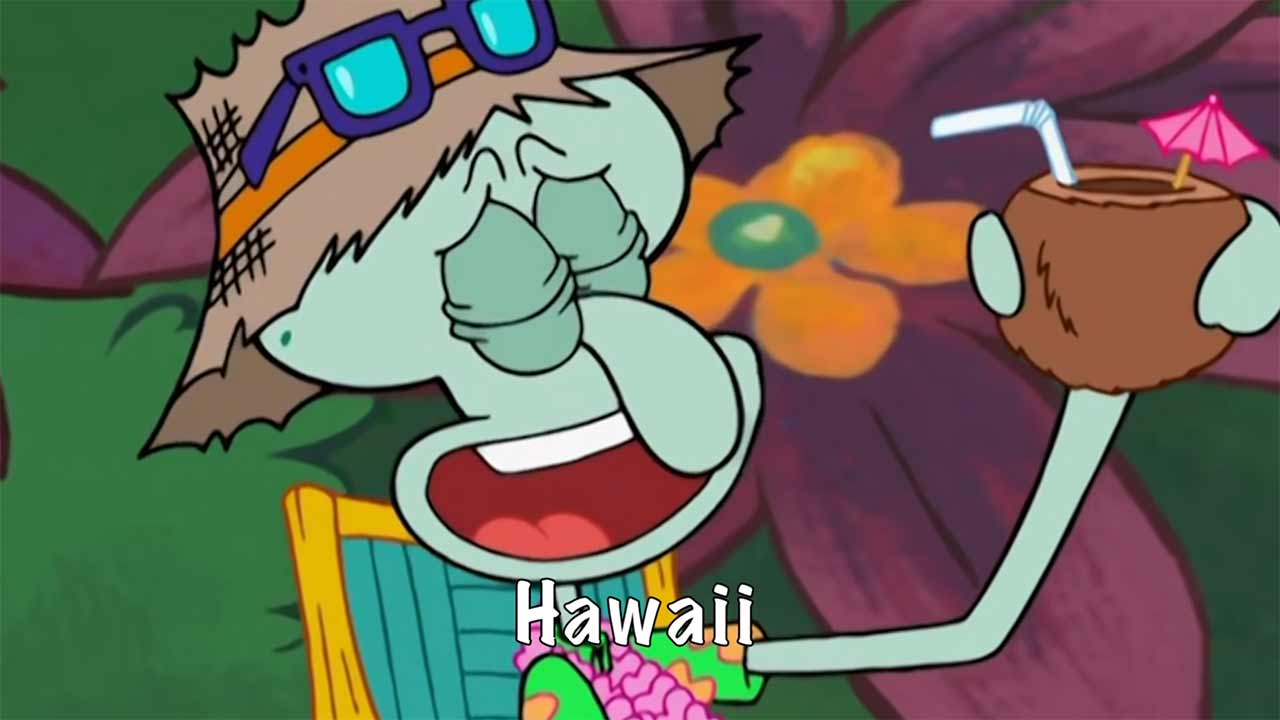 Schöne Idee von Jake Bellinger, der uns in einem Zusammenschnitt aufzeigt, wie die unterschiedlichen Bundesstaaten der USA in "Spongebob Schwammkopf" portraitiert worden sind. Einige Staaten hat man als Europäer ja auf dem Schirm, bei anderen bin ich persönlich dann aber doch etwas uninformierter unterwegs…
"I am proud to be an American citizen! I am also very privileged to have visited 30 of the 50 states. Each state has features that make it stand out from others. Thanks to SpongeBob, we can get a good idea on what all 50 states are mostly like!"
Falls ihr einige der dargestellten Vorurteile nicht direkt verstanden haben, hier noch eine Liste (im englischen Original) von Bellinger dazu.
Incase you didn't get any references:
Alabama- Known for inbreeding and southern charm.
Alaska- Iditarod Trail Sled Dog Race.
Arizona- Summers get unbearably hot.
Arkansas- Arkansas Diamond Mine.
California- Known for Mexican Culture, LGBT, and bears.
Colorado- Has lots of snowboarding in the Rocky Mountains.
Connecticut- Home of the Submarine Capital of the World, Groton.
Delaware- The First State.
Florida- Has more golf courses and thunderstorms than any other state.
Georgia- The only state that produces vadalia onions, and the state the produces nearly half of America's peanuts.
Hawaii- A tropical state with lots of tiki carvings on display.
Idaho- Produces about a quarter of America's potatoes.
Illinois- Land of Lincoln. (Abraham Lincoln wore a top hat)
Indiana- Indianapolis 500.
Iowa- Primarily consists of farmland.
Kansas- America's Breadbasket, and it produces the second most beef cattle in America.
Kentucky- Kentucky Derby, and home of the Horse Capital of the World, Lexington.
Louisiana- Mardi Gras, and it smells bad.
Maine- Maine Lobster.
Maryland- Maryland Blue Crabs.
Massachusetts- Has the best education system in America, along with some of America's rudest people.
Michigan- The Great Lakes State
Minnesota- Winters get unbearably cold.
Mississippi- Full of Rednecks.
Missouri- Anheuser-Busch Brewery.
Montana- Primarily consists of cowboys and snow.
Nebraska- Harvests corn and soy beans.
Nevada- Home to more casinos than any other state.
New Hampshire- The Granite State.
New Jersey- The Diner Capital of the World.
New Mexico- Roswell claims to have seen UFO's and aliens.
New York- New York City, and recently voted America's rudest state.
North Carolina- First in Flight.
North Dakota- Consists of almost nothing but prairies and ranches.
Ohio- The Buckeye State loves its football teams. Via the Ohio State Buckeyes, Cleveland Browns, and Cincinnati Bengals.
Oklahoma- Resides in tornado alley.
Oregon- Known for its beautiful outdoor wilderness.
Pennsylvania- Hershey's Chocolate World.
Rhode Island- The Ocean State.
South Carolina- Charleston Tea Plantation.
South Dakota- Mount Rushmore.
Tennessee- Home of the Country Music Capital of the World, Nashville.
Texas- Don't Mess With Texas.
Utah- LDS Church.
Vermont- Known for beautiful fall weather.
Virginia- Naval Station Norfolk.
Washington- Space Needle.
West Virginia- The Mountain State.
Wisconsin- America's Dairyland.
Wyoming- The Cowboy State, and home of the Rodeo Capital of the World, Cody.
via: theawesomer