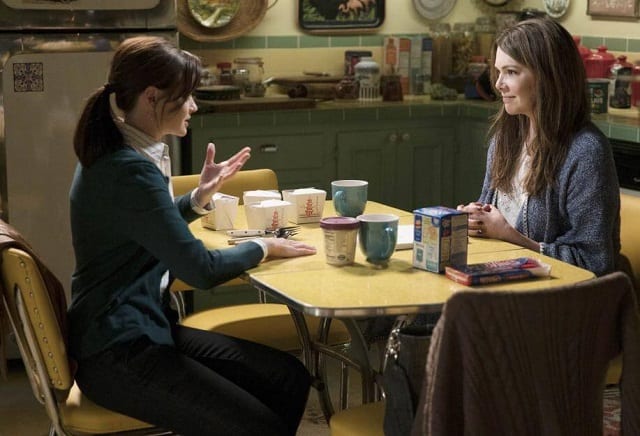 Und habt ihr alle schon in die vier neuen Folgen der Gilmore Girls: "A Year in the Life" geschaut? Ja? Ist euch da auch etwas aufgefallen, ganz am Anfang jeder Folge? Richtig, die Opening Credits wurden geändert.
Wir haben nicht mehr diese schönen kurzen Szenen der Figuren in Verbindung mit dieser wunderbaren und eingängigen Musik von Carole King. Das wäre ungefähr so, als wie wenn man beim Intro zu den "Sopranos" Tony Soprano nicht mehr mit dem Auto aus dem Lincoln-Tunnel auf den New Jersey Turnpike einfahren lassen würde sondern den Bus nehmen und dabei würde der Song "Who let´s the dogs out?" der Baha Men eingespielt werden. Wäre bestimmt auch cool. Aber das Fanherz erwartet etwas anderes.
Aber diese Missetat von Netflix haben zwei hartgesottene Fans der "Gilmore Girls" gefixt und aus den Szenen der neuen Folgen ein Intro gebastelt, was dann wieder an die ältere Fangeneration gerichtet ist: "Where you lead I will follow."
Gilmore Girls: A Year in the Life Opening Credits [Spoilers] [Fan-Made]
Gilmore Girls: A Year in the Life Intro
Warum nicht gleich so, Netflix? Und ich finde beide Versionen großartig. Und Ihr?