Ich bin kein riesiger Crime-Freund. Diese ganzen CSI-Ableger konnten mich bisher nie aus der Deckung locken. Und auch beim Tatort bleibt mein Fernseher aus. Im Laufe der Jahre habe ich nur wenige Serien aus diesem Genre gesehen die mich überzeugt haben und diese möchte ich heute in unseren neuen Rubrik "Wer XY schaut, mag auch.." oder WXYSMA mit euch teilen.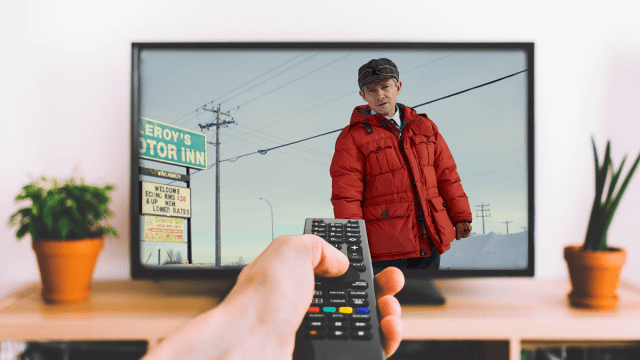 Wer FARGO schaut…
Fangen wir zunächst mit der Serie an, die mich zu diesem Beitrag inspiriert hat. Fargo. Sowohl die Serie als auch der 1996 erschienene, gleichnamige Film stammt aus dem Lager der Coen-Brüder. Die mittlerweile drei Staffeln der Serie sind lose miteinander verknüpft, erzählen aber jeweils eine eigene Story. Dabei ist mir persönlich der mitunter derbe Humor und die ausgeklügelten Charaktere im Gedächtnis geblieben. Der Cast ist namhaft, so spielt in Staffel 1 u.a. Martin Freeman und Billy Bob Thornton mit. Primär geht es in jeder Staffel zunächst um einen Mord, aber die Story entwickelt sich Coen-typisch natürlich auch in andere Richtungen. Ich will absichtlich nicht zu viel verraten. Schaut es euch einfach an.
Die Serie kann komplett bei Netflix geschaut werden.
Fargo – Trailer der 1. Staffel – Netflix [HD]
…mag auch MAKING A MURDERER
Streng genommen ist Making a Murderer keine Krimiserie sondern eine mehrteilige Dokumentation. Sie behandelt den wahren Fall des Steve Avery, der zunächst fälschlicherweise zu einer langen Haftstrafe verurteilt wurde, dann freikam und dann wieder wegen Mordes angeklagt wurde. Die Dokumentation ist über einen Zeitraum von 10 Jahren entstanden und zeigt diverse Interviews und Gerichtsprozesse. Ich erwähne diese "Serie" hier, da sie zwischen den ganzen anderen Serien eine erfrischende Abwechslung bietet.
Making a Murderer kann bei Netflix gestreamt werden.
Making A Murderer - Haupt-Trailer – Netflix - Deutsch [HD]
…mag auch THE KILLING
Eine klassische Krimiserie erwartet uns allerdings bei The Killing. Die Serie ist eine amerikanische Neuverfilmung der dänischen Erfolgsserie "Kommissarin Lund – Das Verbrechen", welche ich allerdings nie gesehen habe (dass habe ich im Nachhinein erfahren und mich bewusst dagegen entschieden). Hauptakteure sind die ungleichen Detectives Linden und Holden, die anfangs auch sehr unsymphatisch rüberkommen und dessen Verhältnis natürlich diverse Höhen und Tiefen durchmacht. In den 4 Staffeln geht es zunächst um einen Mord an einem Mädchen, welcher allerdings weite Kreise u.a. in die Politik zieht.
The Killing ist ebenfalls bei Netflix verfügbar.
The Killing - Die komplette Serie | Trailer deutsch HD | Krimiserie
…mag auch OZARK
Mehr Drama als Krimi aber trotzdem eine absolute Empfehlung: Ozark. Die von Netflix produzierte Serie handelt vom Finanzberater Marty Byrde (Jason Bateman), dem leider ein Fehler bei seinem Arbeitgeber unterlaufen ist. Da er für die Mafia arbeitet, ist das durchaus ein Problem. Die einzige Lösung um am Leben zu bleiben, ist in die titelgebende Region zu ziehen um ein komplett neues Business für die Mafia aufzubauen. Und dabei passieren noch allerhand ungeplante Dinge sowohl mit Marty als auch mit seiner Familie.

Ozark | Official Trailer [HD] | Netflix

-->