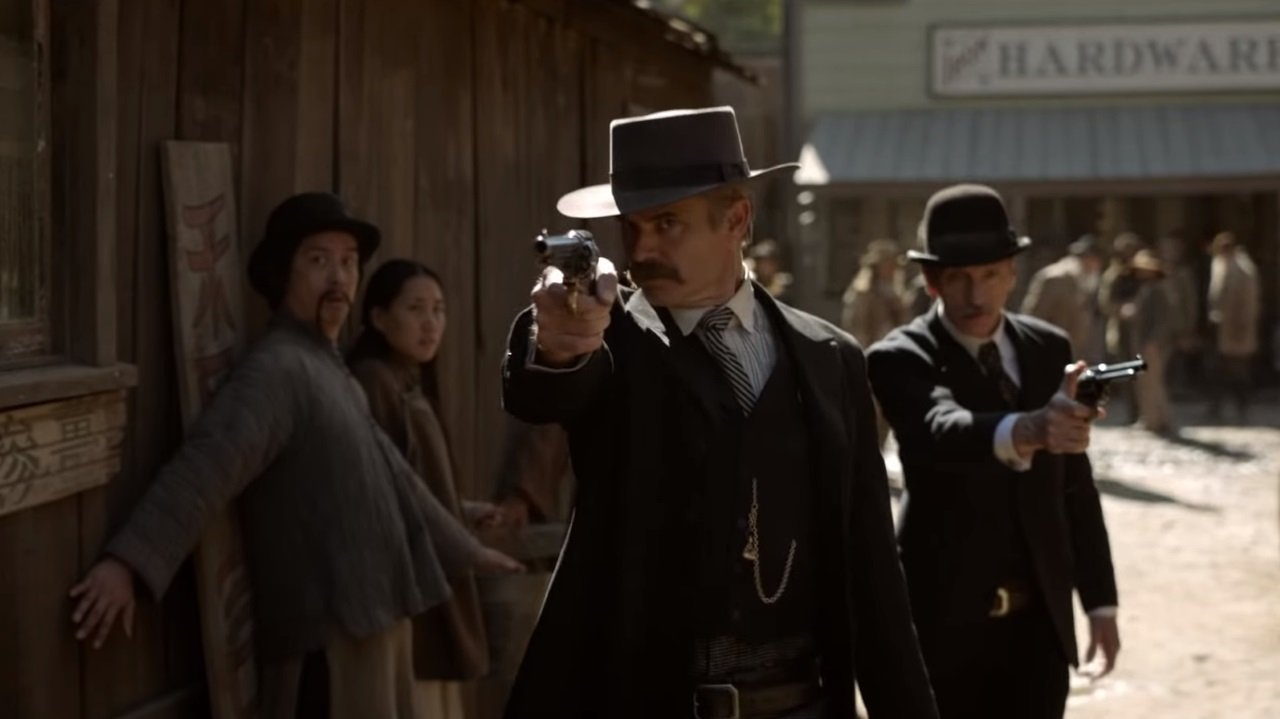 Es ist mittlerweile schon dreieinhalb Jahre her, dass die ersten Gerüchte um ein HBO-Revival zum Serienklassiker "Deadwood" auftauchten. Die Serie lief von 2004 bis 2006 über drei Staffeln und erlangte über die Jahre hinweg Kultcharakter, erhielt zahlreiche Emmys und sogar einen Golden Globe. Nachdem die Pläne für eine vierte Staffel lange gehalten und dann doch über Bord geworfen wurden, gab es 2018 endlich die offizielle Bestätigung: "Deadwood" erhält noch eine kleine Verlängerung und zwar in Form eines Films, welcher der Serie das Ende bescheren wird, das sie verdient hat. Also vermutlich. Oder wohl eher hoffentlich.
Nun ist der erste Teaser Trailer zum Revival erschienen, der uns wieder richtig in die "Deadwood"-Welt eintauchen lässt. Während Staffel eins bis drei in den 1876ern und 1877ern spielten, setzt der Film etwa zehn Jahre nach diesen Ereignissen an und dreht sich um die Eigenstaatlichkeit Deadwoods, die 1889 gefeiert wurde. Sehr schön ist, dass mit Ian McShane, Timothy Olyphant, Molly Parker und vielen mehr die Protagonisten aus den "früheren Zeiten" auch wieder mit dabei sind. Dann steht den Verbrechen und der Korruption ja nun nichts mehr im Wege.
"Former rivalries are reignited, alliances are tested and old wounds are reopened, as all are left to navigate the inevitable changes that modernity and time have wrought."
"Deadwood: The Movie" umfasst etwa zwei Stunden und erscheint am 31. Mai 2019 auf HBO. Ein deutsches Startdatum steht zum aktuellen Zeitpunkt leider noch nicht fest.
via: TVLine