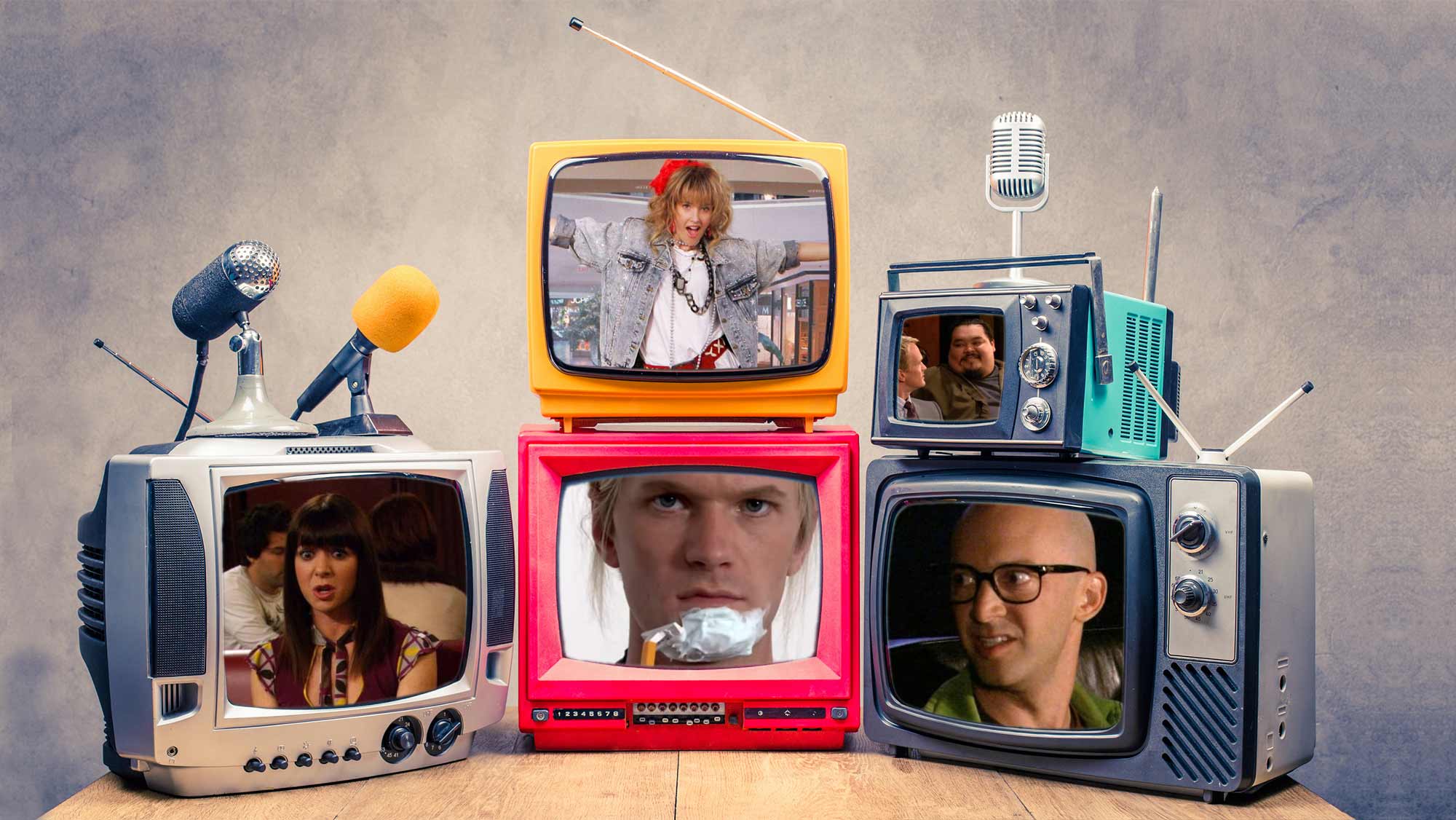 Wir hatten bereits die besten Easter Eggs sowie die besten Zitate in bzw. aus "How I Met Your Mother" hier im Blog, wieso nicht einfach mal eine Auflistung (von einigen) der besten Episoden der Serie machen? Also, total subjektiv, versteht sich (und ohne Reihenfolge im Ranking). Ich meine, zu wem passt so ein "AWESOME 5" besser als zu Barney Stinson, oder?!
1. "The Sweet Taste of Liberty" (S01E03)
Hiermit dürfte ich direkt mal klarmachen, dass es um andere Aspekte in dieser Liste geht, als ein allgemeines Rating oder so. Bevor die Serie ihren großen Bekanntheitsgrad in Deutschland erreicht hat, habe ich sie mehreren Leuten empfohlen (sogar mit selbstgebauten Untertiteln für meine Eltern…) und stets gesagt, dass sie mindestens bis zu dieser dritten Folge der Serie schauen oder direkt mit ihr starten sollen. Das war nämlich vom Humor und Barney-Faktor die erste, die mich so richtig überzeugt hatte. "Lick the Liberty Bell!"
2. "The Limo" (S01E11)
Noch so ein persönlicher Bezug. Seit Jahren schauen wir an Silvester statt "Dinner For One" diese Folge, in der Ted und Co. die perfekte Neujahrsparty suchen. Die Geschichte schafft es auf wohlchoreografierte Art und Weise so viele relevante Aspekte dieser oftmals mit viel zu hohen Erwartungen beladenen Nacht zu bespielen, so dass man jedes Mal aufs Neue und selbst nach dem elften Mal noch so geflasht davon ist, wie gut die Serie zu Beginn doch war. Ach ja, und Moby war natürlich auch dabei!
3. "Slap Bet" (S02E09)
"How I Met Your Mother" ist ein Füllhorn an Catchphrases und Running Gags – und einige davon wurden in dieser Folge etabliert. Allen voran natürlich die namensgebende "Slap Bet" zwischen Marshall und Barney, die nicht nur die Dynamik in der Gruppe ordentlich durcheinandergebracht hat, sondern auch über Jahre hinweg bis zu epischen Ausmaßen aufgebaut werden konnten. Und ganz nebenbei wurde Robin Sparkles aus der Mottenkiste gekramt!
4. "Spoiler Alert" (S03E08)
Ich sage nur "Glass Shattering"! Die Momente haben sich derart in meinen Kopf gebrannt, dass immer, wenn irgendwem eine Offenbarung hinsichtlich der Charakteristik einer anderen Person auffällt, ich dieses Geräusch im Kopf habe. Danke dafür, HIMYM!
5. "Game Night" (S01E15)
Und nochmal zurück zum Anfang. Nicht nur staffeltechnisch, sondern auch, was Barney anbelangt. Denn ja, es geht um Spiele, was ich durch meinen im Ansatz ähnlich ausgeprägten Enthusiasmus für Spieleabende, wie Marhsall ihn hegt, schon mal als großes Plus ansehe. Aber die Geburt des ultimativen Wingman in Darth-Vader-Manier war natürlich einfach nur AWESOME!
Honorable Mentions
Es war schwer, die fünfte Folge für diese Liste hier auszuwählen. Da wären noch einige, die es verdient gehabt hätten! Sei es das großartige "How Your Mother Met Me" (S09E16), in dem die Geschichte quasi umgedreht wird, das kultige "The Playbook" (S05E08), der noch kultigere "The Pineapple Accident" (S01E10) oder auch "Bad News" (S06E13), in der Marshall eine sehr schlechte Nachricht erhält, die uns mit einem Countdown aus in den Szenen versteckten Zahlen präsentiert wird, um nur einige wenige zu nennen.

Welche Folge(n) von "How I Met Your Mother" findet ihr am besten?

"How I Met Your Mother" gibt's bei:

…dary!

Bilder: CBS

-->