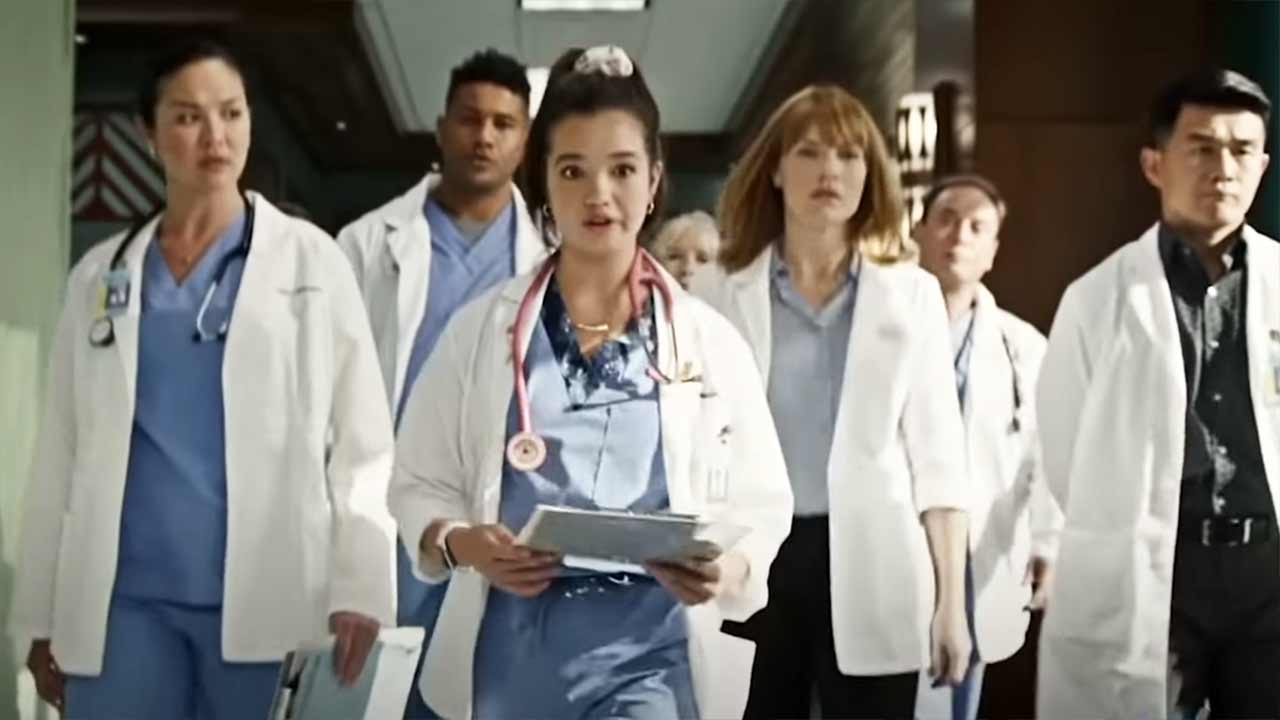 Endlich bin ich mal für etwas zu jung! Zumindest habe ich die 1989-1991 auf dem US-Sender ABC (und ab 1991 hierzulande auf ProSieben) gelaufene Sitcom "Doogie Howser, M.D." erst kennengelernt, als Kinderstar und Hauptdarsteller Neil Patrick Harris in seiner Rolle als Barney Stinson in "How I Met Your Mother" Anspielungen in die Richtung gemacht hat. Jetzt wird das Prinzip "Junge ist so superschlau, dass es bereits Arzt wird" auch einer neuen Generation gezeigt. Aber nicht einfach nur mit einem Remake, sondern auch mit einem Perspektivwechsel, denn bei "Doogie Kamealoha, M.D." gilt "Mädchen ist so superschlau, dass es bereits Ärztin wird". Hier das Intro zur neuen Serie, die bei Disney+ zu sehen sein wird.
"She's a genius, with a lot to learn."
Ich finde ja faszinierend, wie viel man aus einer Opening Sequence so ablesen kann. Ich zum Beispiel, dass das definitiv keine Serie für mich sein dürfte. Diese seichten Klänge, die Bildsprache, das ist alles – "nett", spricht mich aber nicht wirklich an. Dass die Melodie etwas altbackend wirkt, liegt übrigens auch daran, dass sie mehr oder weniger vom Original "Doogie Howser, M.D." übernommen worden ist.
Auch wirkt der Schnitt am Ende recht abrupt, aber vielleicht ist das nur aus Teaser-Gründen und das finale Intro läuft etwas länger? Jedenfalls fühlt es sich für mich eher kindlich-schmalzig denn wie eine moderne Dramedy an. Aber ich lasse mich bei ersten Trailern gerne eines Besseren belehren.
In gewisser Weise schließt sich übrigens dann doch noch ein weiterer Kreis. Als Creator der Serie ist nämlich Kourtney Kang gelistet, die einigen Leuten namentlich bekannt sein dürfte, hat sie doch als Produzentin bei keiner geringeren Serie als "How I Met Your Mother" mitgewirkt. Vielleicht hat Harris ja einen Gastauftritt?!
Die erste Staffel von "Doogie Kamealoha, M.D." wird ab Mittwoch, dem 8. September auf Disney+ zu sehen sein. Laut IMDb tatsächlich vorerst nur mit einer Folge, dann wöchentlich mit einer weiteren.