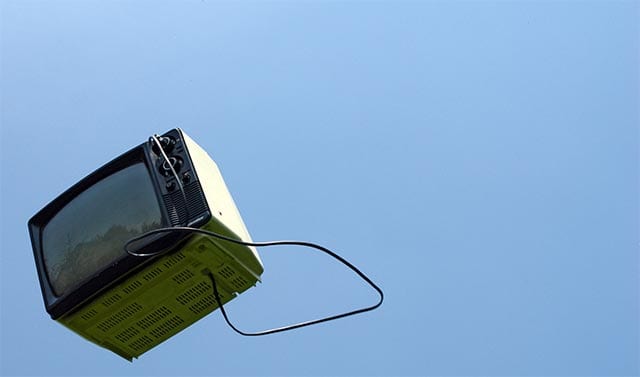 Wie jeden Montag unser Service für euch: Das AWESOME Serien-Update. Wir haben für Euch die Serien-Premieren für diese Woche zusammengestellt, die im deutschen Free- und Pay-TV zu beachten sind. Unser Serienkalender fokussiert sich außerdem auf die US-Sendetermine der AWESOME-Serien.
Serien am Montag, 01.06.2015
20.15 Uhr Sleepy Hollow (ProSieben MAXX) S02E12 Paradise Lost
20.15 Uhr Person of Interest (RTL Crime) S04E11 Wenn-Dann-Sonst
20.15 Uhr Arrow (VOX) S03E13 Gegenwind
21.00 Uhr Game of Thrones (Sky Atlantic) S05E06 Ungebeugt, Ungezähmt, Ungebrochen
21.00 Uhr Shameless (Fox Channel) S05E03 Getroffen und versenkt
21.55 Uhr Shameless (Fox Channel) S05E04 Wie meinen?
Serien am Dienstag, 02.06.2015
20.15 Uhr The Americans (Sat.1 Emotions) S02E08 Schuld und Sühne
20.15 Uhr The Blacklist (RTL Crime) S02E19 Leonard Caul (Nr. 62)
21.00 Uhr Suits (Fox Channel) S04E13 Der Weg ist das Ziel
21.00 Uhr Gracepoint (Sky Atlantic) S01E02 Chloes Geheimnis
21.05 Uhr The Americans (Sat.1 Emotions) S02E09 Operation Martial Eagle
21.45 Uhr Suits (Fox Channel) S04E14 Entgleist
21.55 Uhr The Americans (Sat.1 Emotions) S02E06 Gute Nacht, Mr. President
22.00 Uhr Banshee: Small Town. Big Secrets. (Sky Atlantic) S03E08 New Orleans
22.15 Uhr Person of Interest (RTL) S04E11 Wenn-Dann-Sonst
22.40 Uhr The Americans (Sat.1 Emotions) S02E11 Tarnen und Täuschen
23.10 Uhr The Blacklist (RTL Crime) S02E19 Leonard Caul (Nr. 62)
Serien am Mittwoch, 03.06.2015
20.15 Uhr Girls (TNT Glitz) S04E09 Vaterkomplex
20.15 Uhr How to Get Away with Murder (RTL Crime) S01E08 Kein Weg zurück
20.15 Uhr Outlander (VOX) S01E05 Tribut
21.00 Uhr Marvel's Agent Carter (Syfy) S01E02 Bridge and Tunnel
21.00 Uhr Downton Abbey (Sky Atlantic) S05E09 Christmas Special 2014 (2)
21.20 Uhr Outlander (VOX) S01E06 Black Jack
Serien am Donnerstag, 04.06.2015
20.15 Uhr Arrow (RTL Crime) S03E15 –––
21.00 Uhr Wayward Pines (Fox Channel) S01E04 Freunde, Nachbarn, Gefangene
21.50 Uhr Justified (AXN) S06E05 Alte Freundschaften
22.15 Uhr Neo Magazin Royale (zdf neo)
Serien am Freitag, 05.06.2015
20.15 Uhr Perception (RTL Crime) S03E15 Um jeden Preis
21.00 Uhr House of Cards (Sky Atlantic) S03E13 Ebenbürtig
Serien am Samstag, 06.06.2015
Nichts Erwähnenswertes …
Serien am Sonntag, 07.06.2015
Nichts Erwähnenswertes …

-->