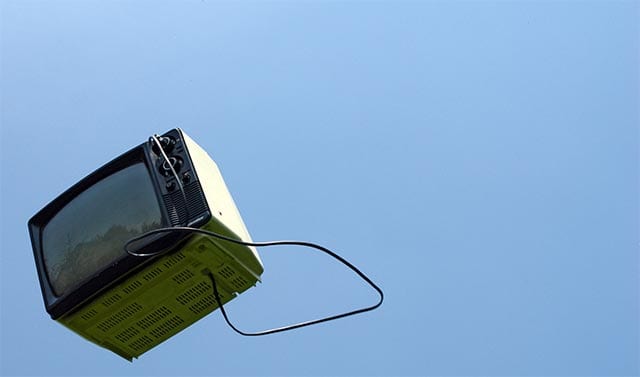 Es ist Montag – Zeit für unseren wöchentlichen Service-Beitrag in Sachen TV-Premieren in Deutschland – zu AWESOME-Serien im Pay-TV wie im Free-TV. Unser Serienkalender hat natürlich weiterhin die US-Sendetermine der Serien parat.
Besonderes Augenmerk liegt diese Woche auf den Free-TV Start von Forever (Sat.1) The 100 (ProSieben) und Shameless (kabel eins).
Serien am Montag, 20.07.2015
20.15 Uhr Person of Interest (RTL Crime) S04E18 Entwischt
20.15 Uhr Jane the Virgin (sixx) S01E05 Kapitel fünf
20.15 Uhr Grimm (VOX) S04E01/E02 Gedankenfänger/Kerkerhaft
20.15 Uhr Forever (Sat.1) S01E01/E02 Unsterblich/Der Mörder auf der Brücke
20.55 Uhr The Last Ship (TNT Serie) S02E06 Long Day's Journey
21.00 Uhr Dark Matter (Syfy) S01E06 Episode Sechs
21.00 Uhr Powers (Sky Atlantic) S01E03 Mickey Rooney weint nicht mehr
21.10 Uhr Jane the Virgin (sixx) S01E06 Kapitel sechs
21.50 Uhr Power (Axn) S01E01/E02 Folge 1/Folge 2
22.10 Uhr New Girl (sixx) S04E15 Sechs Bars in fünf Stunden
22.10 Uhr Resurrection – Die unheimliche Wiederkehr (VOX) S02E07/E08 Genesung/Tod
23.00 Uhr Dads (ProSieben) S01E07/E08 Theater um Camilla/Das Dream-Team
23.10 Uhr You're the Worst (sixx) S01E03/E04 Sunday Funday/Sind wir quitt?
Serien am Dienstag, 21.07.2015
21.00 Uhr Falling Skies (TNT Serie) S05E04 Ein Opfer zu viel
21.00 Uhr Bates Motel (Universal Channel) S03E05/E06 The Deal/Norma Louise
21.00 Uhr Defiance (Syfy) S03E07 307
21.00 Uhr Gracepoint (Sky Atlantic) S01E09 Was geschah in Rosemont?
21.45 Uhr Nashville (Fox Channel) S03E06 Raus ins Leben
22.30 Uhr Ray Donovan (ZDFneo) S02E05/E06 Die reinste Pest/Viagra
Serien am Mittwoch, 22.07.2015
20.15 Uhr How to Get Away with Murder (RTL Crime) S01E15 Nichts als die Wahrheit
20.15 Uhr Parenthood (TNT Glitz) S05E06 Was mir am Herzen liegt
20.15 Uhr The 100 (ProSieben) S01E01/E02/E03 Die Landung/Wir sind nicht allein/Wozu hat man Freunde
21.00 Uhr Salem (TNT Serie) S02E10 Episode 10
21.50 Uhr Chicago Fire (Universal Channel) S03E17 Forgive You Anything
22.00 Uhr The Comeback (Sky Atlantic) S01E09/E10 Valerie probt den Aufstand/Valerie auf dem Cover
23.50 Uhr The Following (RTL Nitro) S02E03 Vertrau mir
Serien am Donnerstag, 23.07.2015
20.15 Uhr Gotham (ProSieben Fun) S01E18  Everyone Has a Cobblepot
20.15 Uhr Mr Selfridge (Sony Entertainment Television) S03E09 Folge 9
21.00 Uhr The Flash (ProSieben) S01E17 Mit vereinten Kräften
21.00 Uhr Wayward Pines (Fox Channel) S01E10 Drei Jahre, vier Monate
21.15 Uhr Reign (sixx) S01E22 Die Prophezeiung
21.50 Uhr Justified (AXN) S06E12 Kollateralschaden
22.30 Uhr Shameless (kabel eins) S01E01/E02 Freibier für keinen/Suffnase Frank
Serien am Freitag, 24.07.2015
20.15 Uhr Marvel's Agents of S.H.I.E.L.D. (RTL Crime) S02E07 Unterdrückte Erinnerung
20.15 Uhr Homeland (kabel eins) S04E07/E08/E09 Der Schutzschild/Flucht oder Tod/Der Tunnel
Serien am Samstag, 25.07.2015
Nichts Erwähnenswertes …
Serien am Sonntag, 26.07.2015
Nichts Erwähnenswertes …

-->