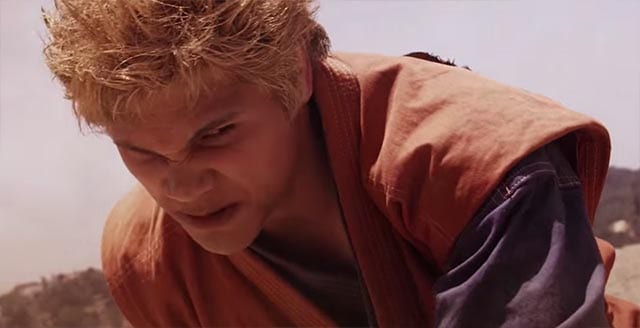 Erst hatten wir die düstere Adaption der Power Rangers hier, jetzt die Pilotfolge der Real-Adaption zur Manga-Reihe Dragon Ball Z. Okay, hatten wir auch schon als Fan-Film hier, aber diese Geschichte ist doch um einiges professioneller und ernst gemeinter.
Die Pilotfolge zur Serie Dragon Ball Z: Light of Hope behandelt dabei die Story des TV-Specials The History of Trunks". Dabei sin Son Goku und Co. bereits tot, nur Gohan und Trunks kämpfen gegen die Gefahr in Person der zwei Androiden 17 und 18. Fett gemacht, hoffentlich ziehen sie das durch, auch wenn ich die Timeline etwas ungünstig empfinde und gerne mehr der Charaktere von damals zu sehen bekommen hätte.
"Our goal is to bring the Dragon Ball world to life in a way that's never been done before, while staying true to the characters and story. We want to use this episode as leverage to make more episodes for this web series and other projects."
via: Marco, der sein Kame-Hame-Ha perfektioniert hat.