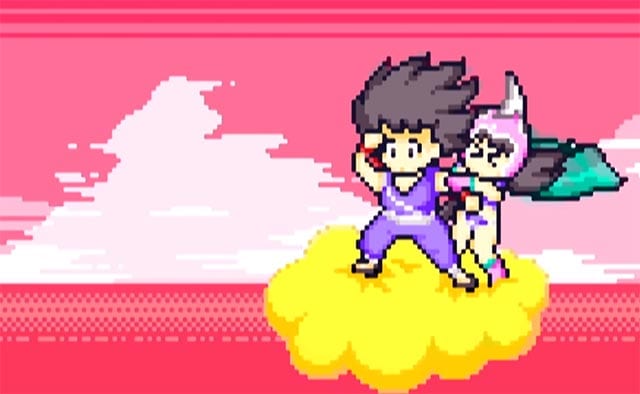 Oh, wie großartig ist das denn bitte?! Ich liebe solche Projekte einfach. 200 Digitalkünstler haben sich zusammen getan und eine Folge der Anime-Reihe "Dragon Ball" nach-animiert. Jeder sein kleines Stück im komplett eigenen Stil. "Dragon Ball Reanimate" springt daher öfter zwischen unterschiedlichen Stilen hin und her wie Cher und Madonna oder diese "Hoche" aus dem Fernsehen. Und dann ist es noch die tolle Episode, in der Goku das Kamehameha (かめはめ波) lernt. Hach, ein Stück Kindheit, das sich nicht stilistisch entscheiden kann – herrlich!
"This is an non profit, global collaborative, fan effort showcasing talented artists showing some love for Dragon Ball. A big thanks should go to all the artists who lent their time, and talents, to this too sweet animation!"
via: Marco, der das Intro mitsingen und mitzeichnen kann.