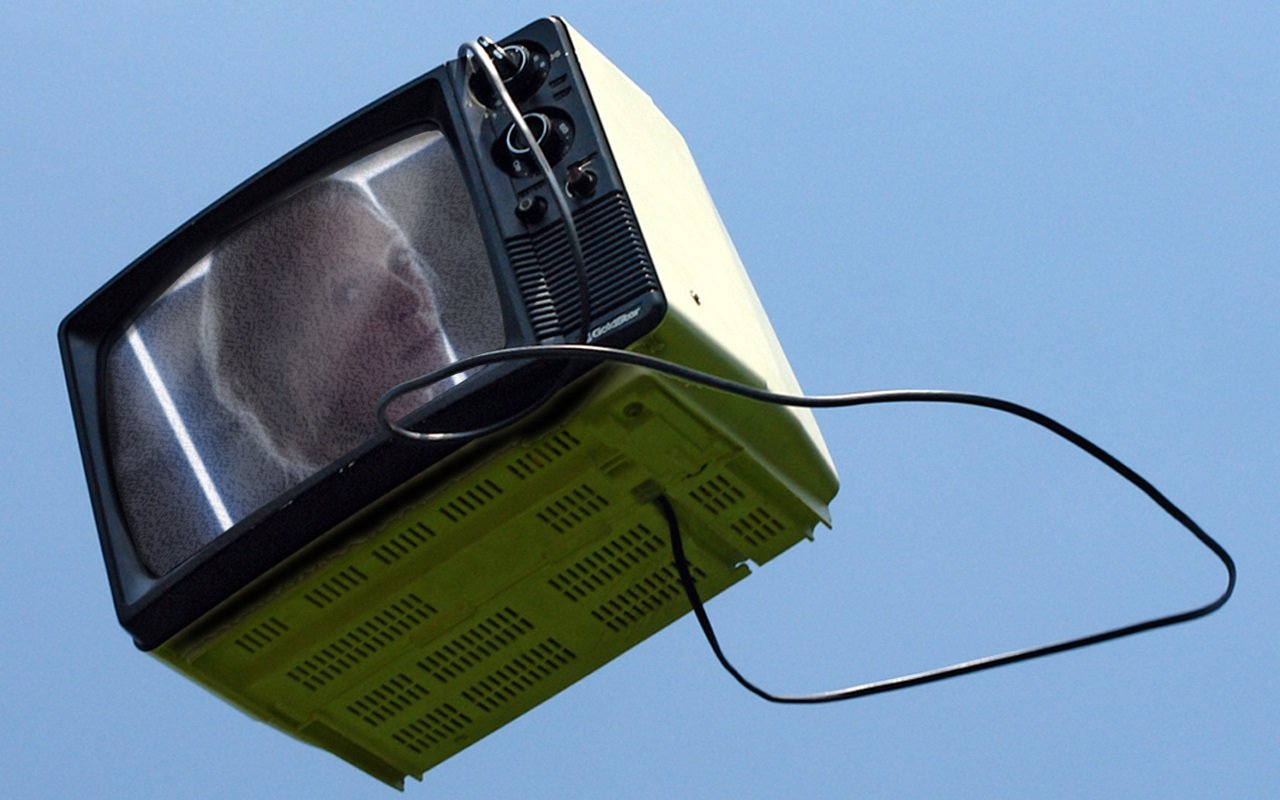 Der Auferstehung des Herrn sei Dank, beginnt die Woche gleich mit einem Feiertag. Das bedeutet mehr Zeit mit unseren Lieben bei schönem Wetter oder auch mit unseren liebsten Serien. Ich fiebere dem großen Endspiel "Avengers:Thanos" diese Woche entgegen, bei dem es auch zu der ein und anderen Wiederauferstehung kommen dürfte. Mit der neuen Stürmerin Danvers im Mittelfeld, hoffe ich, dass das New Yorker Team das Universum wieder gerade biegt. Für alle, die mit dem 22. MCU-Spektakel nichts anfangen können, habe ich die Serienstarts der Woche ausfindig gemacht und noch meine persönliche Watchlist zur Inspiration angehängt. Los geht's:
Neustarts der Woche
Ganz entspannt lässt sich die Woche mit der Historienserie "Gentleman Jack" (Mo, 22.04., S01, HBO) einläuten, die das Leben einer lesbischen Grundbesitzerin im 19. Jahrhundert in Großbritannien schildert. Um ihrem Anwesen wieder neuen Glanz zu verleihen, soll sie aber einen reichen Mann heiraten.

Zum Wochenende hin erwartet uns dann mit "A Discovery of Witches" (Fr, 26.04., 20.15 Uhr, S01E01+02, Sky 1) eine Fantasy-Serie mit Teresa Palmer und Matthew Goode in den Hauptrollen. Teresa spielt eine Nachfahrin der Hexen von Salem und entdeckt bei ihren Studien in Oxford ihre eigenen magischen Kräfte. Dabei trifft sie auf den 1.500 Jahre alten Matthew und beide kommen sich näher. Was sich nach "Twilight – Biss zum Morgengrauen" anhört, ist eigentlich ein Vampirdrama für Erwachsene. Schaut selbst:

Ebenfalls am Wochenende startet die mexikanische Crime-Serie "Yankee" (Fr, 26.04., S01, Netflix), die von der Flucht eines US-Mexikaners von den USA nach Mexiko erzählt, wo er im Drogengeschäft mitmischt und schon bald aufsteigt.
Mit "Chambers" (Fr, 26.04., S01, Netflix) erwartet uns hingegen eine Mystery-Serie über eine junge Frau, die nach einer Herztransplantation von Visionen geplagt wird. Um der Sache auf den Grund zugehen, begibt sie sich auf die Suche nach ihrer Spenderin. Der Trailer sieht recht bedrohlich aus und mit einer sichtlich gealterten Uma Thurman ist die Serie auch noch prominent besetzt.

Auf meiner Watchlist
Während die Avengers auf der großen Leinwand ihren Kampf gegen den wahnsinnigen Titanen Thanos ausfechten, schlagen sich bei mir "Marvel's Cloak and Dagger" (S02, Amazon Prime) auf der TV-Mattscheibe gegen Kleinkriminelle. Die beiden Teenager begehen in der zweiten Staffel ihre ersten Heldentaten und dabei geht einiges schief. Währenddessen deutet sich schon eine größere Bedrohung an.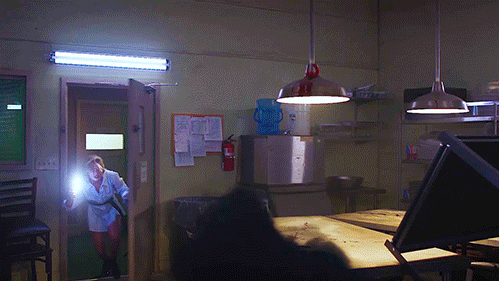 Heldenhaft geht es auch bei "The Tick" (S02, Amazon Prime) zu. Der komische Held in blau und sein Partner Arthur wollen sich diesmal einer geheimen Superhelden-Organisation anschließen. Dabei geht es nicht immer ganz ernst zu.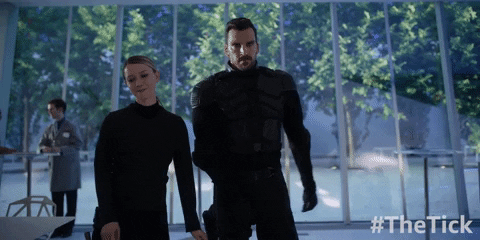 Ansonsten liegt noch das Cybercrime-Drama "Hackerville" auf DVD auf meinem Fernsehtisch. Sollten fiese Hacker also mein Internet lahmlegen, kann ich immer noch die Scheiben einlegen.
Ist zwar keine Serie per se, zählt aber zu den wenigen Dingen, die ich noch im analogen Fernsehen schaue: Die Rede ist von "Schlefaz" (Fr, 26.04., 22.15 Uhr, Tele 5), den schlechtesten Filmen aller Zeiten, die sehr amüsant von Oliver Kalkofe und Peter Rütten moderiert und kommentiert werden. Diesmal läuft der unfassbar schlechte Marvel Film "Captain America" mit Matt Salinger von 1990. Da heißt es Freunde einladen, Cocktails servieren und schlapp lachen.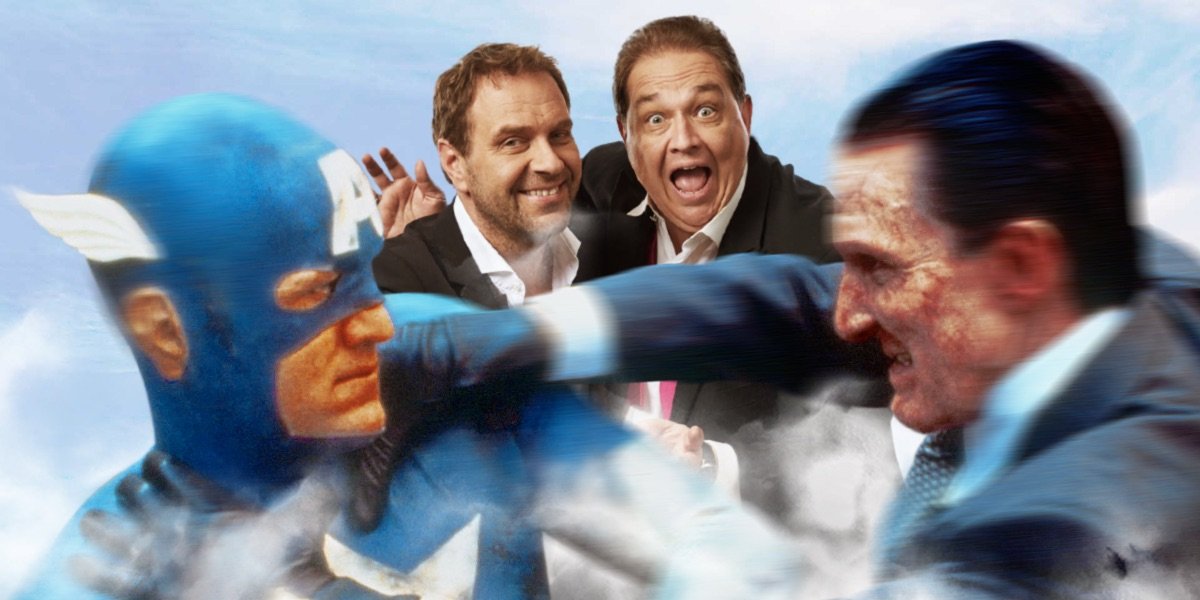 Bleibt der gefürchtete Kater am nächsten Tag aus, steht am Samstag Multiplayer Gaming im virtuellen Raum im Rahmen des Trickfilmfestivals in Stuttgart an. Was habt ihr vor?
Kommt gut durch die Woche.