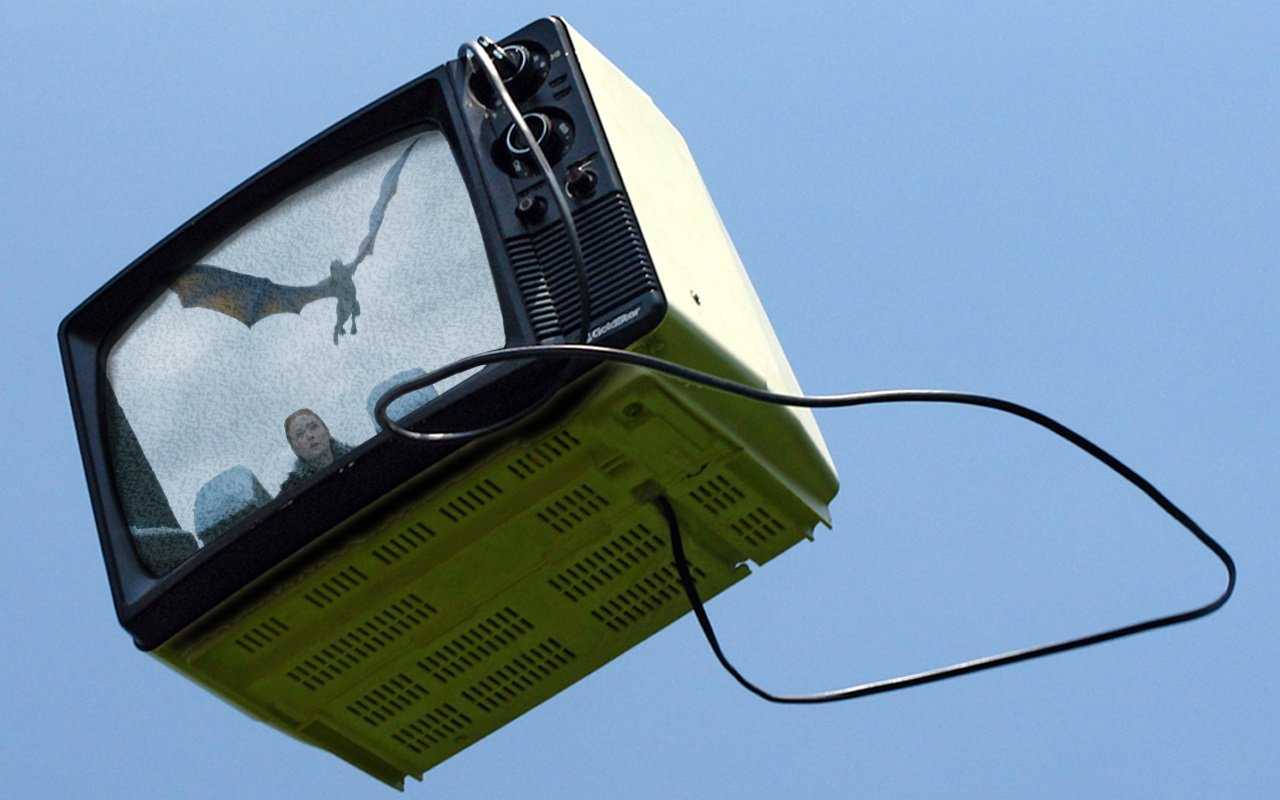 In dieser Woche liegen nicht nur mehrere Feier- und damit auch weniger Arbeitstage vor uns, diese Woche steht voll und ganz im Zeichen des finalen Staffelstarts der erfolgreichsten Serie aller Zeiten: "Game of Thrones". Für alle, die das Gefühl haben, dass jeder gerade auf den Zug aufspringt und seine Werbung mit einem kleinen Zitat auf die Serie und ihre Charaktere spickt: dem ist definitiv so. Ich als "GoT"-Fan finde es großartig, bin trotz der Fülle dieser Spots und Anspielungen überhaupt nicht übersättigt, sondern feiere jede einzelne, wie die von Oreo, sehr. Aus der Perspektive eines Nicht-GoT-Guckers sieht das sicherlich anders aus. Für die ist es bestimmt ein Trost, dass es nur noch sechs neue Folgen des Epos geben wird. Danach ist es tatsächlich vorbei. Und wie auch immer die Spin-Offs der Serie aussehen werden, dieses Gefühl, das aktuell herrscht, wird es in der Form vermutlich nicht mehr geben. Ihr werdet es bereits erraten haben. Mein Wochen-Highlight ist mehr als offensichtlich. Aber darüber hinaus gibt es noch weitere Höhepunkte, auf die ich mich ähnlich freue.
Game of Thrones, Game of Thrones,
Game of Thrones
Anderthalb Jahre lang haben wir nun auf die Fortsetzung warten müssen! Nach kurzzeitigen Überlegungen, heute Nacht aufzustehen, um die Ausstrahlung der Auftaktepisode zur finalen Staffel "Game of Thrones" direkt mit Originalausstrahlung zu schauen, habe ich den Gedanken doch aufgrund des folgenden Arbeitstages und der Verabredung am Abend (by the way, zum GoT-Schauen) relativ schnell wieder fallen lassen. Dabei war es sogar weniger die Furcht vor Spoilern oder davor, auf dem Schulhof nicht mitreden zu können, sondern die Zuversicht, dass die neuen Folgen extrem unterhaltsam, überraschend und mitreißend werden, die mich angetrieben haben. Ich kann es kaum erwarten, das HBO-Rauschen zu hören und dann lautstark das Intro mitzusummen. Holt den Rotwein raus, es geht los!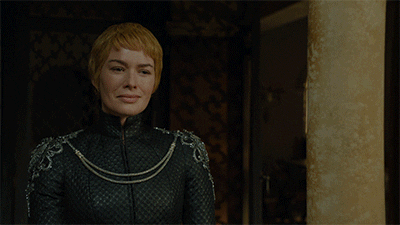 Affair
Wenn es die Zeit zulässt, werde ich diese Woche auf jeden Fall die gerade erst neu begonnene Serie "The Affair" weiterschauen. Noch bin ich mir etwas unschlüssig, ob ich sie gut finde. Ich denke, es hängt nun besonders vom Übergang der ersten zur zweiten Staffel ab, ob ich begeistert weiterschauen oder gegebenenfalls doch vorzeitig wieder aussteigen werde. Aktuell kann es in beide Richtungen ausschlagen. Was mir an der Serie besonders gut gefällt, ist die interessante Erzählweise, die zwei verschiedene Perspektiven beleuchtet, die aufeinander folgend gezeigt werden und in deren Betrachtung es auf Details ankommt. Welcher Erzählung trauen wir mehr?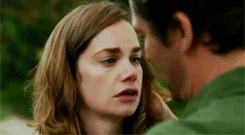 Auf den Spuren von Outlander
Am Wochenende ist es soweit, der lang ersehnte Schottland-Urlaub beginnt: Ein Schloss in Edinburgh, eine Tea Time in Perth, eine Fahrt über den Loch Ness, eine Wanderung durch die Highlands, all das steht auf dem Plan. Die Sehnsucht nach der überwältigenden Natur Schottlands haben die "Outlander"-Episoden ausgelöst, endlich können wir uns nun selbst von den grauen Bergen und unendlicher grüner Weite überzeugen. Und wenn ein Besuch der ein oder anderen Film-Location drin ist, würde ich definitiv nicht ablehnen.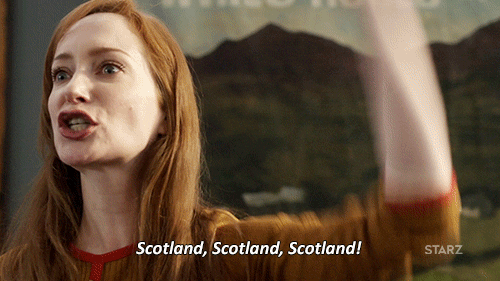 In diesem Sinne: Schöne GoT-Session für euch, schöne Woche und schöne Ostern!

-->