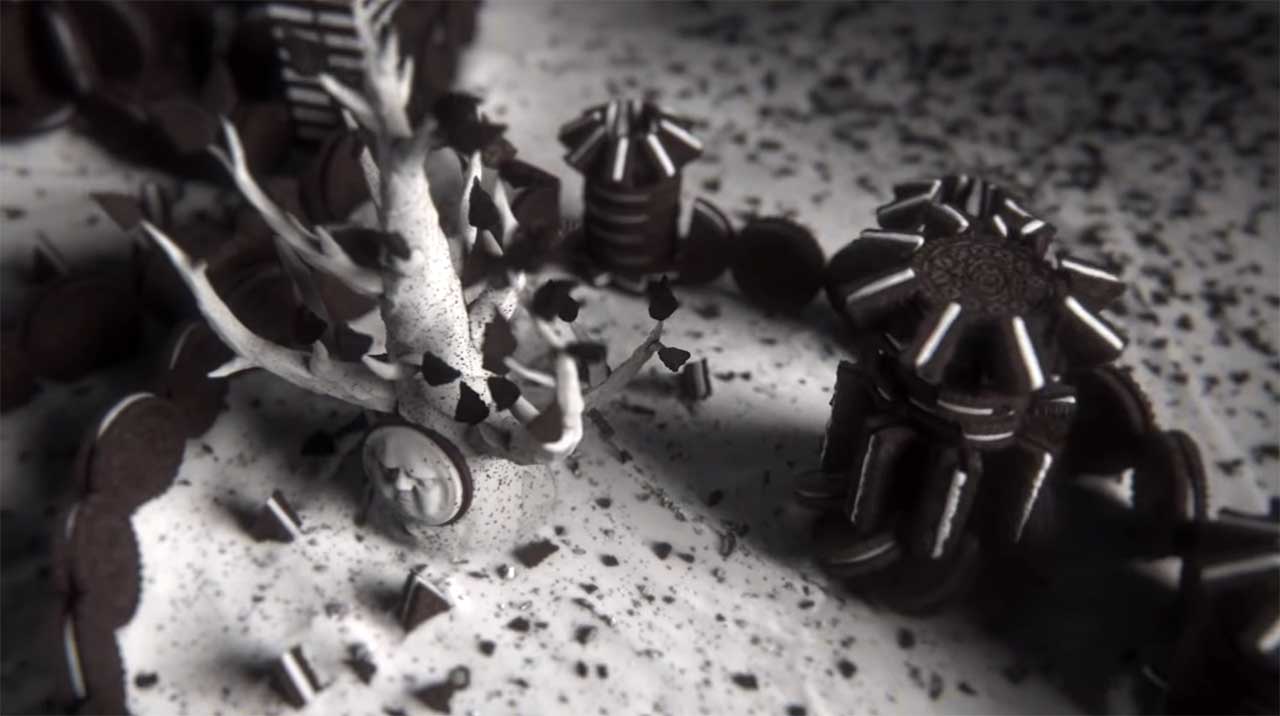 Gestern noch die "Ver-G-o-Tisierung" des "Westworld"-Intros, jetzt die "Oreorisierung" des eigenen Vorspannes. Der weltbekannte Keks-Hersteller mit den schwarzen Zuckerscheiben zwischen denen weiße Zuckercreme liegt, hat sich auf den Hype-Zug zur finalen "Game of Thrones"-Staffel begeben und die nicht weniger ikonische Intro-Animation nachgebaut – mit Keksen. Vielen, vielen Keksen. Um genau zu sein waren es 2.750, die bedacht umgeformt und gestapelt mittels Stopmotion-Technik bekannte Spielorte Westeros' nachstellen.
"The most epic cookies of all time are here. #GameOfCookies #ForTheThrone"
Wie ihr im Abspann sehen konntet, dient dieser smarte Promo-Clip der Bewerbung der "Oreo Limited Edition Game of Thrones Cookies", die in offizieller Partnerschaft mit "Game of Thrones"-Sender HBO erscheinen. Auch wenn die Kekse den normalen Oreo-Geschmack haben sollen, unterscheiden sie sich doch gewaltig von den Originalen. Zum einen durch die in schickem Schwarz-Silber gehaltenen Verpackungsdesign, vor allem aber durch die Gravuren auf den Keksscheiben, die die Signile der Familienhäuser Lannister, Targaryen und Stark, sowie den Night King zeigen. Auf Oreo.com könnt ihr euch aktuell ein eigenes "Pledge" zu den vier Parteien ausgeben lassen, um nach Außen zu zeigen, welchem "Team" ihr angehört. #TeamDaenerys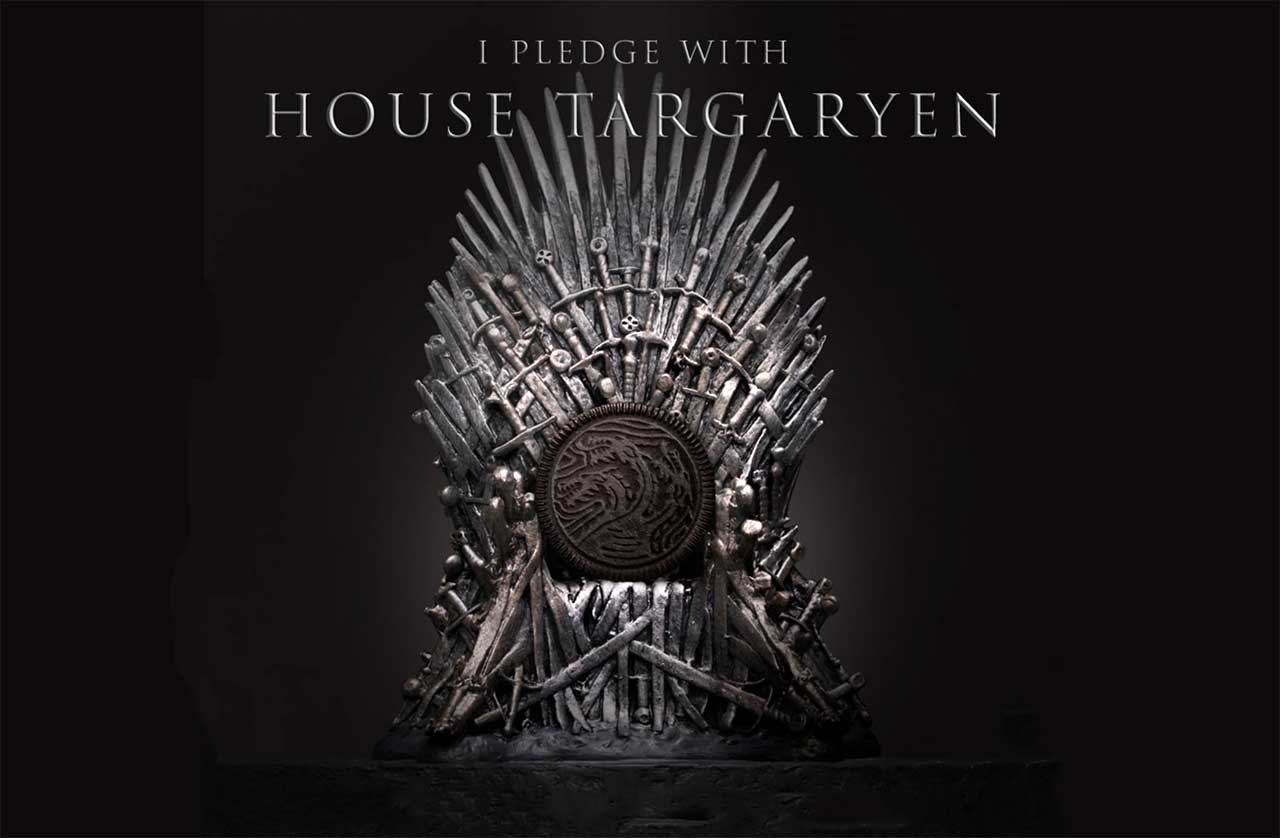 Leider ist noch unklar, ob und wann diese limitierte Sonderedition es nach Deutschland schaffen wird. Bis zum Start der achten und letzten Staffel "Game of Thrones" bleiben nur noch wenige Tage, das dürfte eng werden. Aber vielleicht klappt es ja bis zum Serienfinale am 19. Mai? Man wird ja noch hoffen dürfen… Bis dahin könnt ihr euer Glück nur bei US-Anbietern wie Amazon oder Target versuchen, wobei selbst dort aktuell alle Kekse aufgekauft wurden. Wir haben das Cookie Monster im Verdacht, das bestimmt auch "Game of Thrones"-Fan ist…!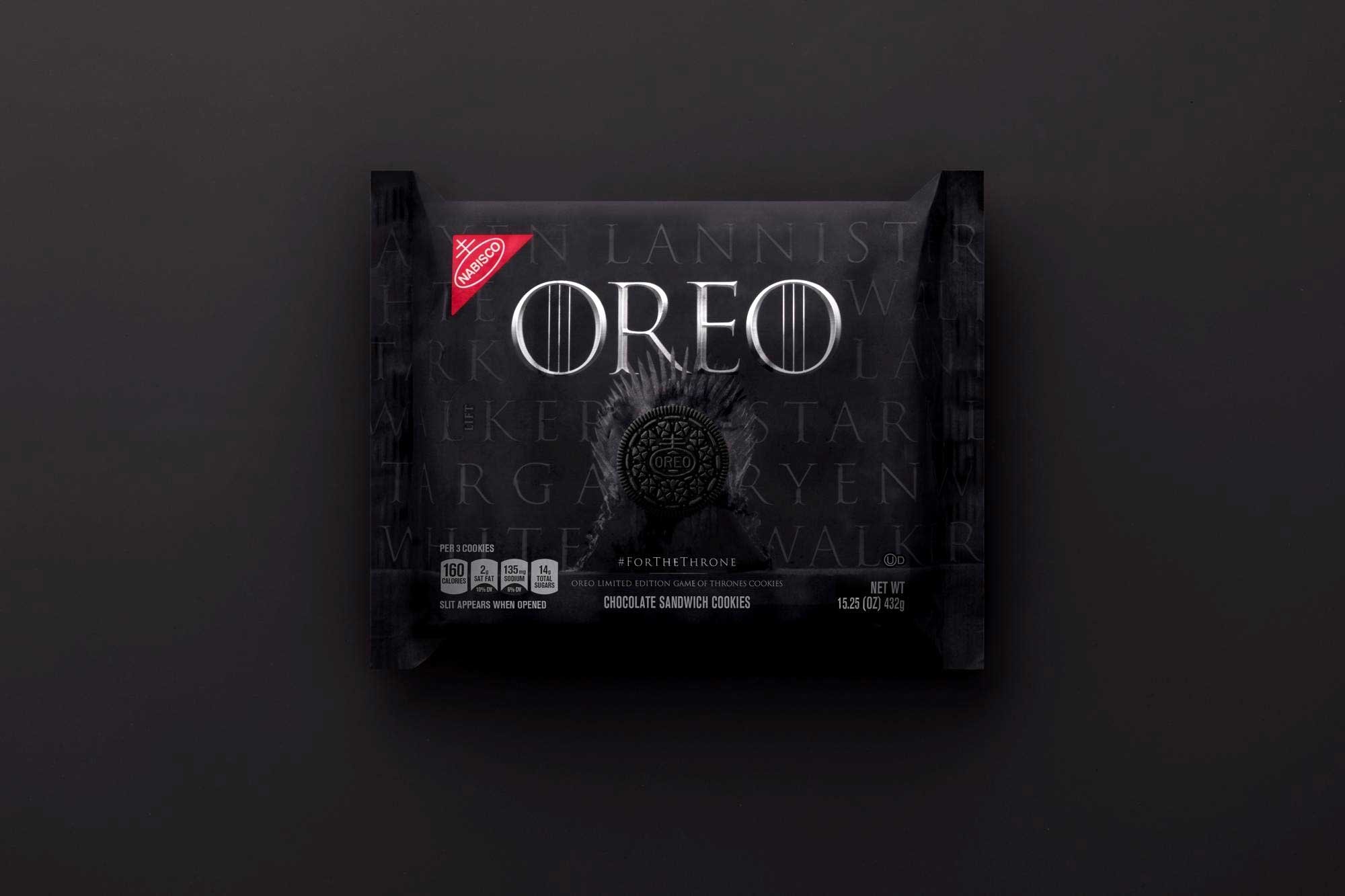 via: klonblog

-->