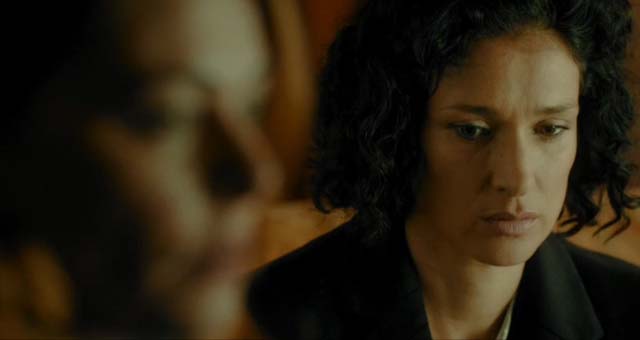 Bei ITV wird im Herbst eine achtteilige Thrillerserie namens "Paranoid" mit Indira Varma (Game of Thrones) in einer der Hauptrollen ausgestrahlt. In der Serie geht es um einen Mord an eine Ärztin und im weiteren Verlauf der Ermittlungen natürlich um ein noch größeres Geheimnis als der Frage, wer die Ärztin schlussendlich ermordet hat – ich vermute mal irgendwas mit Pharmalobby, Vertuschungen, Intrigen und all den Handlungstopics und Kniffen, die man für eine packende und unterhaltsame Thrillerserie benötigt. Zudem liest man, dass Indira Varma als ermittelnder Detective ganz schön rumkommen soll in Europa. U.a. wurde in Köln und Düsseldorf gedreht.
"Paranoid is a taut, compelling eight part series with all the hallmarks of a classic psychological thriller. Bill Gallagher has written some incredibly well-defined characters who embark on a terrifying murder investigation as it becomes evident from the outset that malevolent forces are at play." (Steve November, ITV's Director of Drama)
Neben Indira Varma könntet ihr noch Kevin Doyle aus "Downton Abbey" kennen. Und auf Polly Walker kommen wir Ende September nochmal zurück. Den Namen könnt ihr euch also schon mal merken!
via: cultbox