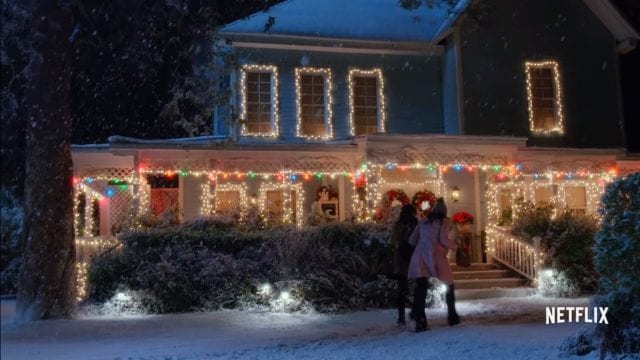 Endlich! Da ist er, der langersehnte Trailer zum Comeback der Gilmore Girls. Unter dem Titel "A Year in the Life" holen uns die Gilmore Girls am 25. November in vier Folgen in Spielfilmlänge wieder nach Stars Hollow. Vieles ist so, wie es schon immer war: die schnellen Dialoge, die sympathischen, skurrilen Figuren, die Eigenart der Stadt, das viele Essen, der Kaffee. Und doch hat sich einiges geändert. Insbesondere der Verlust von Richard reißt ein großes Loch ins Leben der drei starken Frauen.
"I was married for 50 years. Half of me is gone." – Emily Gilmore
Im Trailer sehen wir fast jede der uns so bekannten, tollen Figuren – auch wenn wir uns sicherlich alle fragen, was eigentlich Kirk am Freitagabend-Dinner-Tisch bei Emily treibt. Und da sind wir nicht die einzigen.
"Three generations. Two girls. One town."
In einem Monat ist es soweit. Finally! Ich kann es nun auch wirklich kaum mehr abwarten!

via: Variety

-->