Schon mal eine Folge einer Zombie-Serie ohne Zombies gesehen? Nein? Ich aber! Gestern, die vierte Folge von Fear the Walking Dead. Hilfe, was war das langweilig!
Nicht etwa, weil die Zombies… sorry… Walker fehlten, sondern weil in der Folge einfach gar nichts passiert ist. Ein bisschen Familiendrama hier, ein bisschen Militärdiktatur dort, das war's. Leider wurden dabei auch derart viele Klischees bedient, dass es kaum noch auszuhalten war.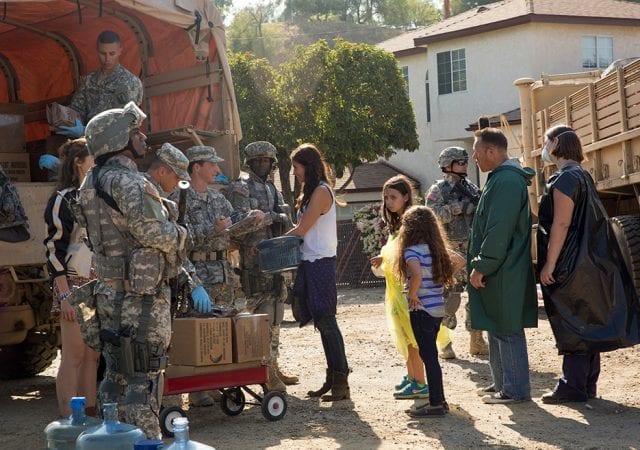 – Das Militär sorgt für Ruhe und regiert den ruhigen Abschnitt in L.A., den sie als eine von mehreren Sicherheitszonen eingerichtet hat. Wie das so schnell gehen konnte? Ach ja, zwischen der dritten und vierten Folge liegen 9 Tage. Die Idee: Gesunde Menschen werden eingezäunt, derweil draußen das Militär patrouilliert und alles niederschießt, was sich noch halbwegs bewegen kann. Der Befehlshaber probt derweil in Ruhe Golf-Abschläge. Das einzig Coole an diesem Aspekt war natürlich die Referenz an den Governor aus The Walking Dead, der ja in der dritten Staffel ebenfalls mitten in der Apokalypse Golf-Abschläge übte. #diedoofenmilitärs
.
– Teenie Alicia vermisst ihren Freund, und es wird ihr immer klarer, dass er es wohl nicht überlebt haben dürfte. Sie tätowiert sich herzschmerzartig das von ihm auf ihren Arm gemalte Herz nach. #teenieschmonzette
– Der drogenabhängige Nick hat einfach Pech gehabt, dass er nicht früher von dem Zeug runtergekommen ist. Erst schlägt ihn seine Mutter zusammen, als er auf der Suche nach Pillen ist, dann wird er von der Militärärztin mitgenommen. Hätte man als Eltern da nicht möglicherweise mehr protestiert? Klar zudem, dass Madison Travis' Ex-Frau die Schuld gibt – und selbst anfängt zu trinken. #drogenkritik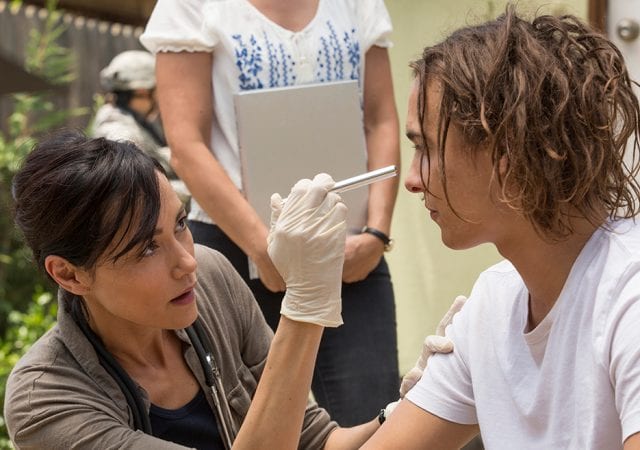 – Die Militärs haben alles unter Kontrolle, bemerken aber nicht, dass Madison ein Loch in den Zaun schneidet, um sich draußen umzusehen. Überhaupt Madison: Sie war ja meine große Figuren-Hoffnung in der Serie, hat in der Episode aber ein trauriges Bild abgegeben. Eben diese Szene zum Beispiel, oder das peinliche Lichtzeichengeben nach draußen, das Zusammenschlagen des Sohnes, ihre Passivität bei Nicks Mitnahme und das plumpe Beschuldigen von Liza, als Nick mitgenommen wird – so stark sie in den letzten Folgen war, so schwach war sie dieses Mal. Schade. #diehoffnungstirbtzuletzt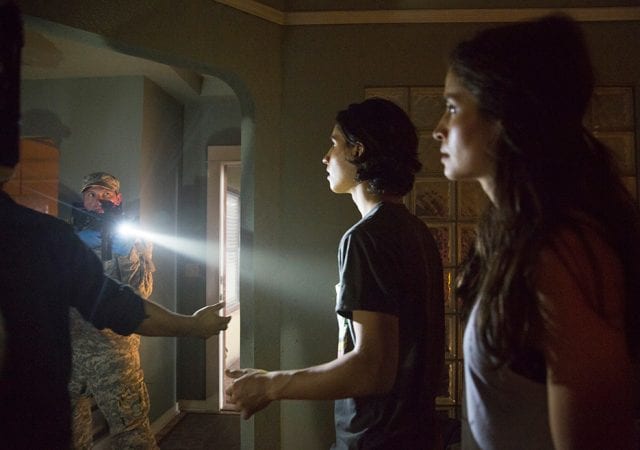 Alles in allem absolut enttäuschend, was da produziert wurde. Klar wollte man zeigen, dass die Militärs eine unrühmliche Rolle beim Ausbruch der Epidemie gespielt haben – und dass sie die Gelegenheit nutzen, sich aufzuspielen und ihre Macht auszuspielen. Aber das war alles so platt und inhaltslos – das hätte man in 10 Minuten am Rande einer Folge abhandeln können.

-->