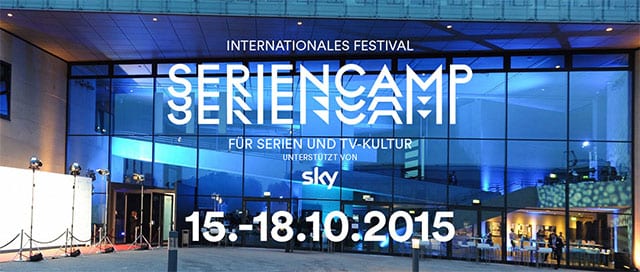 Letzte Woche hatten wir stolz verkündet, offizieller Online-Partner und Kurator des SERIENCAMP zu sein. Jetzt ist auch endlich das Programm zum ersten deutschen Serien-Festival online, das vom 15. bis 18. Oktober in der Hochschule für Film und Fernsehen in München stattfinden wird.
Über 20 Screenings von TV-Serien, deren gezeigte Episode teilweise noch gar nicht in Deutschland liefen. Zum Beispiel neue Folgen vom "Tatortreiniger", den Auftakt der neuen "The Walking Dead"-Staffel oder der Film "Showrunners" über selbige in der Deutschlandpremiere. Dazu gibt es aber auch noch informative und unterhaltsame Panels zu sehen…
SERIENCAMP Programm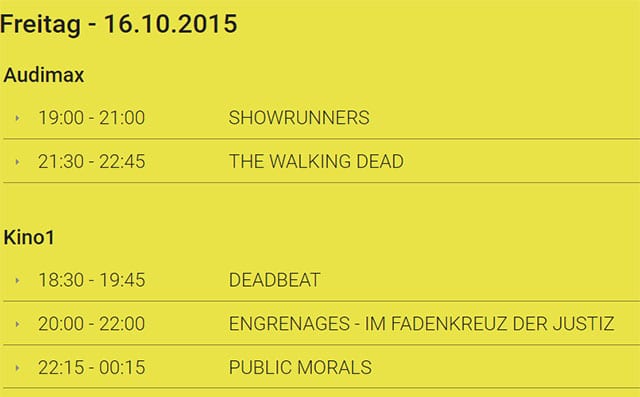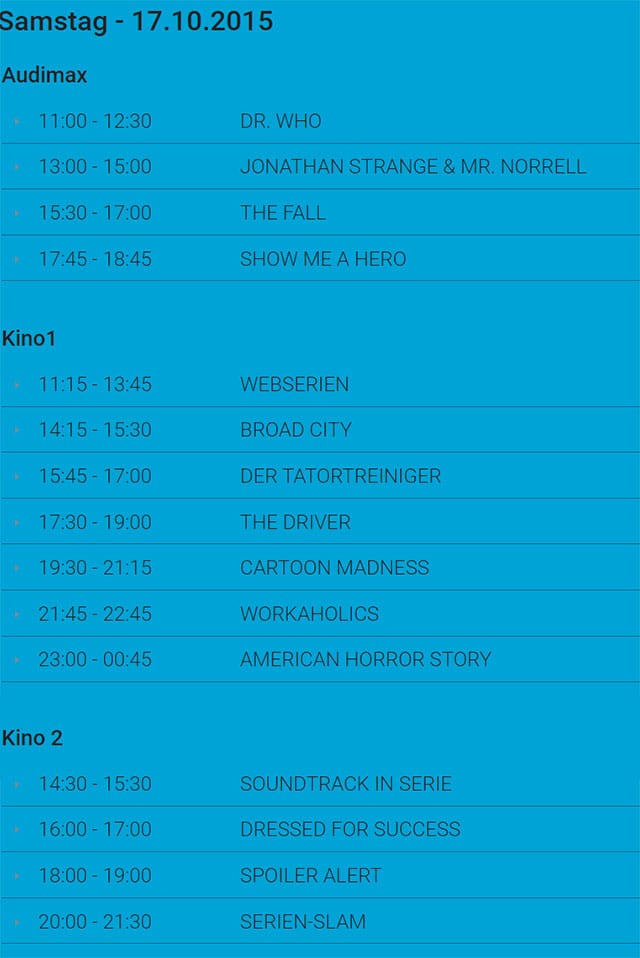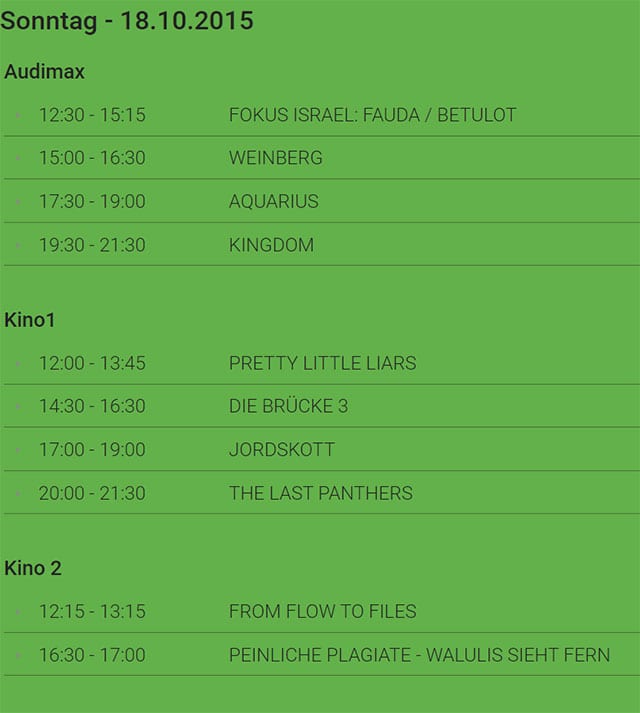 sAWE.TV presents: The BIG TV-Theories
Es wird auch geredet, seriell und AWESOME. Zum Beispiel sieht Walulis fern, es gibt Informationen zu Kleidung in Serie und auch wir steuern einige Inhalte bei.
Soundtrack in Serie
Michael wird euch Samstag von 14:30 bis 15:30 zum Thema Soundtrack einladen:
"Der Score bekommt bei Serien eine immer stärkere Bedeutung. Wurde früher der Schwerpunkt vor allem auf eine prägnante Titelmusik gelegt, geht es heute um das große Ganze. Score ist vielfach nicht nur Begleitung der Serienhandlung, sondern auch aktiver Antreiber, festes Element der Handlung. In dem Panel soll es darum gehen, relevante Beispiele aus der Serienwelt zu zeigen und mit Experten darüber zu sprechen, was Scoring heute bedeutet."
Spoiler Alert
Ich werde euch Samstag von 18-19 Uhr einen unterhaltsamen Vortrag zur Spoil-Gesellschaft halten:
"Im digitalen Zeitalter lauern sie überall: Spoiler. Im hochsensiblen und sozial vernetzten Zeitalter lauern aber auch sie überall: Die "Spoil-Nörgler". sAWE.tv-Blogger Maik Zehrfeld nimmt sich auf unterhaltsame Weise dem Phänomen Spoiler und seiner aktuellen Überbeanspruchung an. Ein humorvoller Rant entlang praktischer Beispiele gegen Phänomene der Spoiler-Gesellschaft."
From Flow To Files
Sonntag wird euch Daniela etwas zu modernen Distributionswegen erzählen:
"Früher war Fernsehen mit seriellen Formaten wie "Derrick" oder "Dallas" eine sequentielle Erfahrung, ein Flow. Heute hat die mediale Konvergenz die Seriennutzung fragmentiert und zu neuen Nutzungsformen wie Binge-Watching und Online-Streaming geführt. Der Vortrag befasst sich mit den Auswirkungen dieser Entwicklung auf Publikum, Produzierende und Distribution."
Serien-Slam
Am Samstagabend geht es dann richtig rund! Ab 20 Uhr wird das komplette sAWE-Team mit euch gemeinsam den "Serien-Slam" abhalten. Und das Beste: Ihr könnt bereits vorab mitmachen und selbst, wenn ihr nicht im Oktober vor Ort dabei sein solltet. Mehr dazu nächste Woche, lasst euch schon einmal inspirieren.
"Gemeinsam mit Besuchern, Zuhörern und Fans erstellt das Team von seriesly AWESOME Ideen für ausgefallene Serien und lässt diese gegeneinander im Pitch antreten – so ähnlich also, wie man das bereits von den einschlägigen Poetry Slams kennt. Bereits ab 29. September werden unter serieslyAWESOME.tv/Slam Grundsatzentscheidungen zu Genre, Hauptfiguren und Handlungsort gefällt, bevor im interaktiven Panel und mit Unterstützung des Teams gemeinsam weiter an den Parametern des künftigen Hits geschraubt wird. Der übrigens im Anschluss an das SERIENCAMP eine eigene Besprechung auf der Website von seriesly AWESOME erhält. Drogensüchtige Drachenlady mit Genderverwirrung? Bäumchen-wechsel-dich-Spiele in der Politiker-WG? Oder doch der zeitreisende Ex-Polizist, der in der Zukunft den Mord an seinem vergangenen Ich aufklären muss? Hier seid Ihr gefragt!"
Das komplette Programm gibt es unter SERIENCAMP.tv/de/Programm zu sehen.

-->