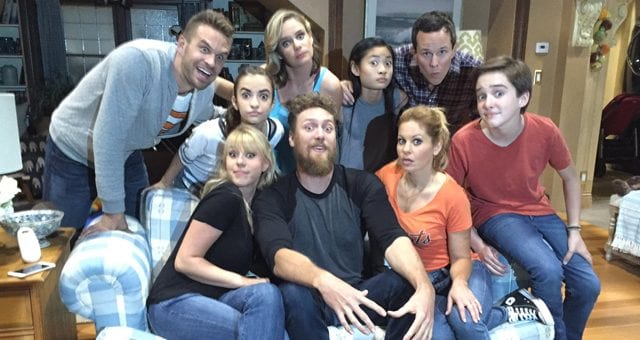 Das am Freitag bei Netflix die komplette erste Staffel von "Fuller House" freigeschaltet wurde, dürftet ihr durch unseren Beitrag zur Pilotfolge mitbekommen haben. Ich erinnere bei dieser Gelegenheit noch mal an das Fuller House Gewinnspiel zu diesem Artikel. "Full(er) House" war aber auch schon vorher auf vielen Kanälen aktiv und präsent. Beispielsweise hatte Euch Kien vor knapp einem halben Jahr auf ein witziges fan made Video hingewiesen, in dem der ortsansässige Baseball Club eine wichtige Rolle spielt. Ein Fan hatte das bekannte Intro mit Szenen rund um die Giants bestückt. Hier noch mal das Video zum "Full Clubhouse":
Dieses Team, eines der nur sekundär interessanten Baseballteams der MLB, hat einen festen Platz in Kiens Herz, die San Francisco Giants. Von daher verwundert es mich ein wenig, dass Kien offenkundig noch nicht über den neuesten Coup gestolpert ist. Dieses Mal sind die Giants sogar selber mit von der Partie und in Person von Hunter Pence, einem der großen Hoffnungsträger der Giants (und ein wirklich, wirklich guter Baseballspieler), auch live dabei bzw. Teil der Handlung.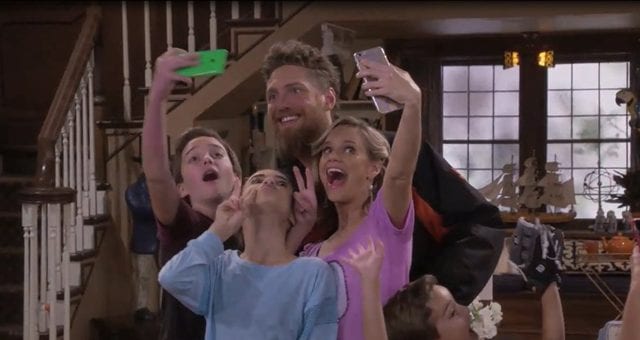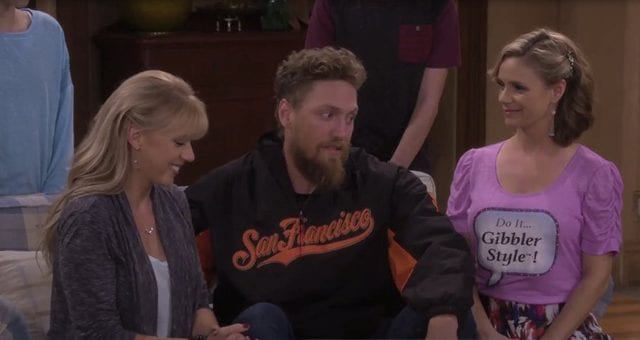 Ich selber habe noch nicht weiter geschaut aber wie Baseball America berichtet, wird Hunter Pence als Hunter Pence und Freund von Steph eine Rolle spielen. Und zwar in der Folge 10 mit dem Titel "A Giant Leap". Beide sind kurzzeitig ein Paar und so ist es natürlich nahe liegend, dass Steph als Sängerin und DJane einen der Klassiker des Baseball Liedgutes zum Besten bringen darf. Das Publikum im AT&T Park ist offenbar von ihrer Gesangskunst zu "Take Me Out to the Ballgame" nicht wirklich begeistert und pfeift sie gehörig aus. How rude!
So würde sich der Song im Übrigen im Original anhören.
Ich vermute nun ganz stark, dass Kien sich zumindest die Folge 10 anschauen wird. Oder, Kien?
Bilder: @hunterpence / @SFGFiants