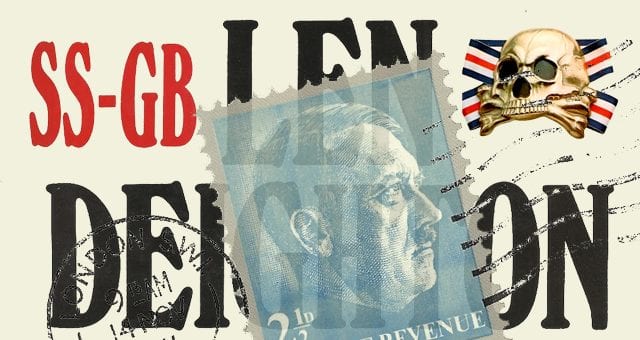 Die Nazis scheinen in der Literatur ein beliebtes Spielobjekt zu sein. Den Roman "Das Orakel vom Berge" von Philip K. Dick kennen wir als Serienfans schon, dieser wurde bekanntermaßen unter dem Titel "The Man in the High Castle" in Form gebracht und wird bei Amazon zum Streaming angeboten. Die Umsetzung hat uns recht gut gefallen, wie wir im Staffelreview festgehalten haben. Aber nicht nur in jenem Roman konnten die Nazis den 2.Weltkrieg für sich entscheiden auch in "SS-GB" von Len Deighton sieht es sehr danach aus, als würden Hitler und Co die Oberhand gewinnen. Wir befinden uns im Jahre 1941 und London bzw. England ist von den Nazis besetzt.
Im Roman haben wir mit Detective Superintendent Douglas Archer einen britischen Sonderermittler im Mittelpunkt des Geschehens und einer seiner Mordfälle erzeugt auch bei der britischen SS-GB für Aufsehen, Aufruhr und vor allem Interesse. Je tiefer Archer in seinem Fall ermittelt, umso tiefer gelangt er in das Gestrüpp von Spionage und dem britischen Widerstand.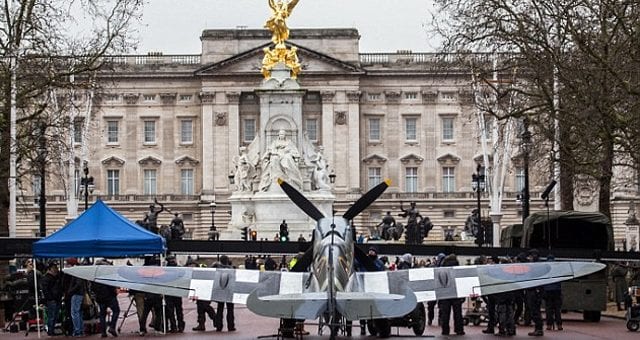 Die BBC hatte Ende letzten Jahres verkündet, diesen Romanbestseller im Rahmen einer fünfteiligen Serie auf den Bildschirm zu holen. Für die Produktion konnte sich die BBC die Arbeit zahlreicher bekannter Verantwortliche sichern. So wird beispielsweise Sally Woodward-Gentle die ausführende Produzentin der Serie sein, die bereits ihre Finger in zahlreichen aber meistens nahezu unbekannten britischen Serien hatte, ich nenne einfach mal "Downton Abbey". Aber kennt ihr wahrscheinlich eh nicht.
Ihr zur Seite stehen die Autoren Neil Purvis und Robert Wade, bekannt für ihre "James Bond" Drehbücher. Ob das dazu führen wird, dass Douglas Archer über die Dächer von Istanbul flüchten muss, wird man sehen. Und auch wir Deutschen sind nicht nur als Thema präsent, nein, der Filmregisseur Philipp Kadelbach wird das Zepter während der Dreharbeiten führen. Die Nazi Thematik dürfte Kadelbach liegen, zeichnet er sich doch für "Unsere Mütter, unsere Väter" und "Hindenburg" verantwortlich.
Die Tage sind nun einige Bilder von den ersten Dreharbeiten veröffentlicht worden, der Fünfteiler soll noch in diesem Jahr ausgestrahlt werden. We will see!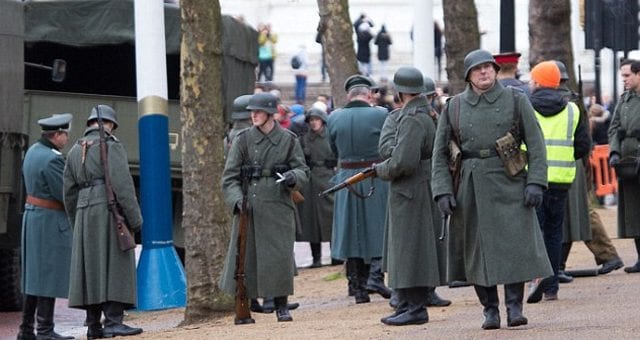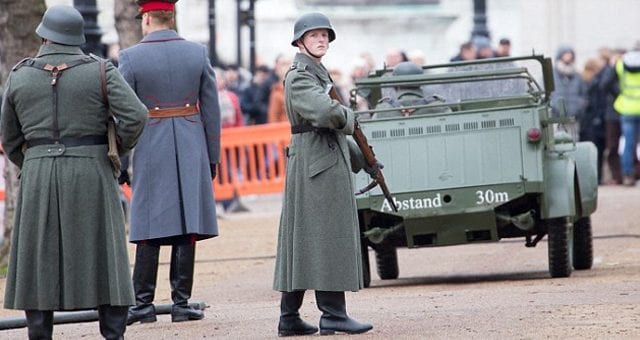 Die Hauptrolle des Douglas Archer wird von Sam Riley ("Control", "Maleficent – Die dunkle Fee") verkörpert, die der weiblichen Hauptrolle der Barbara Barga von Kate Bosworth ("Superman Returns" als Lois Lane). Die beiden bekanntesten Darsteller dürften aber Jason Flemyng ("The Last Kingdom", "Black Mirror", "Der seltsame Fall des Benjamin Button") und vor allem James Cosmo ("Highlander", "Sons of Anarchy" und natürlich als Jeor Mormont in "Game of Thrones") sein.
Also für mich steht diese Serie jetzt mal auf alle Fälle auf meinem Zettel. Wie schauts bei euch aus?
Bilder: BBC