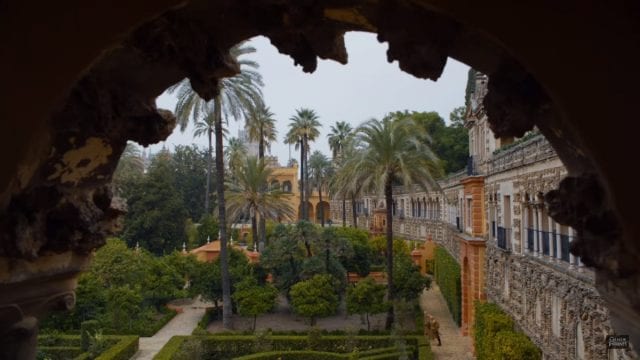 Wer sich nicht durch sechs Staffeln Game of Thrones schauen mag, aber trotzdem gerne wissen möchte, worum es da eigentlich geht, braucht sich jetzt keine 60 Stunden Zeit mehr zu nehmen. Acht Minuten reichen. Denn kein geringerer als Samuel L. Jackson führt uns in einem neuen Video, dem Game of Thrones Beginner's Guide, nun durch Westeros, unzensiert, mit Spoilern und ungeschönten Kommentaren – inklusive vielen "F***s". Da fühlt man sich ja fast wie in Pulp Fiction.
"The first thing you need to know about this world is … no, not dragons. Fuck those dragons! Focus!"
Doch eigentlich ist der "Guide für Anfänger" so gar kein Video für GoT-Einsteiger. Hier kommen Game of Thrones Fans, die die Serie kennen, nämlich viel eher auf ihre Kosten – denn das Witzige an dem Video, das auf dem offiziellen Game of Thrones-YouTube-Kanal hochgeladen wurde, sind die vielen kleinen Anspielungen, die Samuel L. Jackson aus dem Off zu dem Szenenzusammenschnitt hereinwirft. Und am Ende macht er dann auch noch deutlich, dass es sich doch lohnt, sich die 60 Stunden Drama reinzuziehen. Mit Drachen!
"All of this is is nothing compared to what we didn't have a chance to get to: the backstabbing, the lying, the cheating, the parts that will make you feel uncomfortable. The parts that will break your heart. Epic battles. I mean, you need to see this for yourself. You really do."
via: Entertainment Weekly