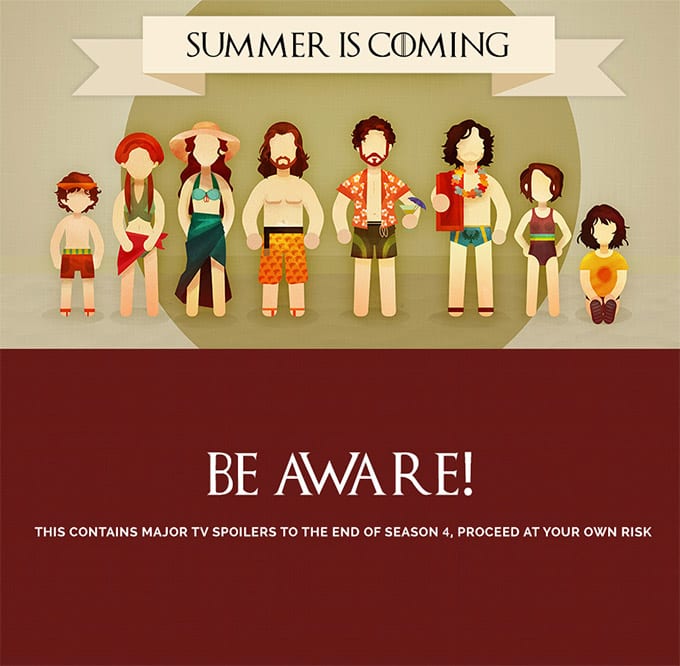 Dass das hier spoilert, muss man eigentlich bei der Überschrift niemandem erzählen. Die Leute von Fishfinger sind absolute Game of Thrones-Fans und haben uns noch einmal sehr schön illustriert zusammen gefasst, wer in den bisherigen vier Staffeln der TV-Serie wie gestorben ist.
"It's getting hot outside… so as the Starks famously said "Summer is Coming!" (probably during the winter.) We have been seriously missing our weekly fill of Game of Thrones so we decided to throw together something special."

Das hat dir gefallen? Fishfinger hat auch noch eine allgemeine Personen-Infografik sowie eine interaktive Illustration im Angebot. Sehr sehenswert und die ideale Überbrückung des Serien-Winters.
via: likecool