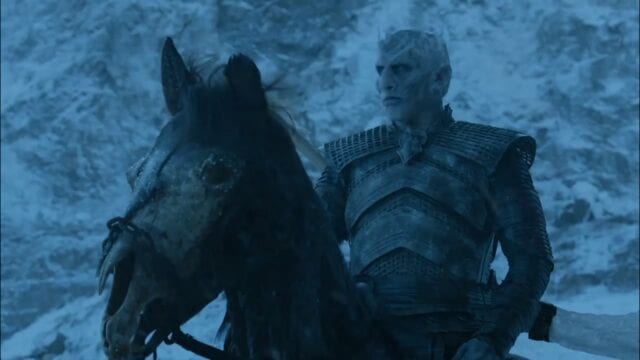 Game of Thrones ist seit Wochen und Monaten DAS Thema überhaupt – so auch bei uns. Alle erwarten die neue Staffel der Erfolgsserie mit großer Spannung – soll sie doch die Antworten auf so viele unserer Fragen liefern. Während gestern in den USA dann die erste Folge der sechsten Staffel auf HBO lief, hat für uns heute auch endlich das Warten ein Ende. Im Pay TV, auf Sky Atlantic, können wir heute Abend um 21 Uhr den Auftakt der sechsten Staffel sehen. Vorher, ab 19.30 Uhr, bekommen wir auf demselben Sender sogar noch eine Zusammenfassung aller bisherigen Staffeln geliefert: "The Story so far" gibt einen Überblick über das bisher Geschehene und erleichtert uns den Einstieg in die Fortsetzung.
Und auch zur sechsten Staffel bekommen wir nun schon einmal eine Zusammenfassung: Alle bisherigen Trailer wurden nun inklusive einiger wichtiger Szenen älterer Staffeln von zwei Fans zu einem "Mega-Trailer" zusammengefügt. Toller Zusammenschnitt, tolle Dynamik, super Soundtrack-Wahl – und auch wenn das Voice-over am Ende aus einer bereits gezeigten Episode ist, passt es unheimlich gut in diese Abfolge.
Game of Thrones Season 6: Mega-Trailer
Wir können nun also perfekt vorbereitet endlich wieder nach Westeros zurückkehren – und das Spiel kann weitergehen!
via: Entertainment Weekly Bild: HBO