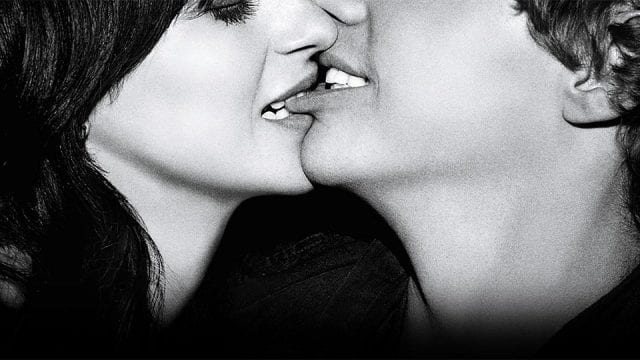 Benjamin hatte mir den Tipp gegeben, mir mal "You're The Worst" anzuschauen. Eine Serie von FX, die ich bis dato eher nicht auf dem Schirm hatte (kennt das ja, Titel gehört, aber bislang keine Ahnung, worum es geht). Danke jedenfalls für den Tipp, die ersten zehn Folgen habe ich mit meiner Freundin binnen zwei Wochen geschaut. In diesem spoilerfreien Review möchte ich euch die Serie etwas näher bringen
Worum geht's?
Möchte man die Serie zusammen fassen, bekommt man schnell Sätze wie Folgenden serviert:
"Centers on two toxic, self-destructive people who fall in love and attempt a relationship."
Es geht um Jimmy und Gretchen. Beide sind eigentlich klassische Arschlochkinder. Er ein selbstverliebter und sich von der Außenwelt abschirmender Erfolglosautor, sie eine drogenliebende und herumschlafende Bitch. Sagen wir es doch, wie es ist. Für Beziehungen sind beide absolut nicht geschaffen und wollen auch keine. Irgendwie treffen sie sich und schnell entwickelt sich eine Art ungewollt dauerhafte Friends-With-Benefits-Situation. Oder sogar mehr?
Cast
Die bezaubernde Aya Cash und vor allem Chris Geere schaffen es ungemein gut, ein Ekel zu verkörpern und dabei doch irgendwie sympathisch rüber zu kommen. Klar, vieles ist mehr als bescheuert und fragwürdig, was sie machen, aber eigentlich haben beide das Selbstbewusstsein und das ehrliche und direkte Auftreten, von dem wir alle gerne mehr hätten. Ohne natürlich all unsere Freunde zu verlieren…
Freunde haben die beiden natürlich dennoch welche, wenn auch wenige. Eigentlich jeder genau einen. Desmin Borges und Kether Donohue spielen die etwas liebenswürdigeren Best Friends, die jedoch auch einiges unter der Oberfläche schlummern haben. Dazu gesellen sich ein dicker Nachbarsjunge, ein hormonstrotzender Rapper und Gaststars wie Thomas Middleditch (Silicon Valley).
Alles in allem ein sehr gelungener Cast und eine Konstellation voller Charaktere, die zwar drastische sind aber nicht übertrieben oder aufgesetzt wirken. Alle haben ihre persönlichen Probleme und ihr Handeln ist im Grunde genommen auch immer nachvollziehbar. Irgendwie.
Der Humor
Das schöne an der Serie ist, dass der Humor weniger Haudrauf und stumpf ist, sondern trocken, auf britischem Niveau, möchte man meinen (was natürlich mit einem Briten in der Hauptrolle sehr gelegen kommt). Trocken, sarkastisch und auch mehr als selten unter der Gürtellinie. Keine eingespielten Lacher, keine unnötigen Wiederholungen. Man darf nicht erwarten, dass man lachend unter dem Tisch liegt, der Humor ist wohldosiert, aber unterhaltsam ist es allemal.
Fazit
Sicherlich ist You're The Worst nicht DIE Heilbringer-Serie und neben New Girl, How I Met Your Mother und anderen Schwergewichten geht sie sicherlich etwas unter, aber sie muss sich keinesfalls verstecken. Der Start wirkt noch etwas zäh, aber hat man die Charaktere erst einmal in sein Herz geschlossen, möchte man wissen, wie es weiter geht und wird eben sehr gut unterhalten.

Mittlerweile wurde die Serie bereits um eine zweite Staffel mit 13 Folgen verlängert, die dann in 2015 folgt. Noch habt ihr also die Gelegenheit, fix aufzuholen!

Zum Abschluss noch der Trailer, damit ihr euch selbst einen ersten schnellen Eindruck machen könnt:

-->