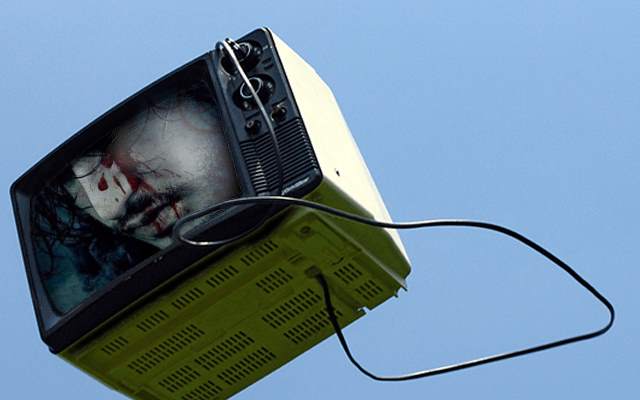 Na, was geht so auf der Mattscheibe in KW17? Dieser Frage widmen wir uns jede Woche, heute darf ich euch führen und euch hoffentlich ein paar gute Tipps an die Hand geben.
Montag, 25.04.2016
Game of Thrones, Game of Thrones, Game of Thrones! Heute geht es los, die 6. Staffel der erfolgreichsten Serie aller Zeiten startet endlich. Lebt ein gewisser Jon S. noch, wie kalt wird der Winter denn nun wirklich und holen sich dabei die Drachen eine Erkältung? Diese und viele weitere Fragen werden hoffentlich beantwortet, während doppelt so viele neue aufgeworfen werden. Den Trailer zur Staffel findet ihr hier und diverse Beiträge zum Thema könnt ihr durch unsere Serienkategorie finden – oder durch einen Klick hier.
Falls ihr auf HBO steht, aber eben nicht auf Drachen und Pferde, dann ist vielleicht der Start der dritten Staffel Silicon Valley etwas für euch. Am Montag startet die Serie in den USA. Aber auch Veep mit Julia Louis-Dreyfus geht in eine neue Staffel, die fünfte um genau zu sein.
Dienstag, 26.04.2016
Dienstag ist Blockbustaz Tag, auf ZDF Neo seht ihr um 22 Uhr 30 Eko Fresh in der Ghetto-Comedy. Wer es weniger lustig und auch weniger anspruchsvoll mag, entschuldigt meine Wertung, der kann dienstags stattdessen den roten Blitz (The Flash) auf Pro7 begutachten. Kurz vor Mitternacht, 23 Uhr 10, gibt es zum Abschluss des Tages eine neue Folge The Blacklist auf RTL.
Mittwoch, 27.04.2016
Einsfestival hat heute wieder eine neue Folge Dr Who im Programm, um 20 Uhr 15 seht ihr Demons Run (S06E08).
Donnerstag, 28.04.2016
Schwierig, mir fällt hier kein guter Tipp ein. Als Alternative schaut euch doch auf Youtube eine alte Episode Der Preis ist Heiss an – hab ich erst vor ein paar Tagen selbst gemacht. Das spannende: Selbst bei einer 1:1 Euro zu DM Umrechnung im Kopf verschätze ich mich maßlos. Damit meine ich maßlos nach unten und nicht nach oben. Ein Beispiel: Es wurde eine (hässliche) Tischdecke angeboten, was kostete das gute Stück? Ganze 300 Mark, 300! Wer kommt auf die Idee, eine Tischdecke für so viel Geld zu kaufen? Selbst 150€ finde ich dafür schon sehr happig. Hier die Episode, bei Minute 6 kommt die Tischdecke:
Der Preis ist heiß (RTL, 90er)
Freitag, 29.04.2016
Tele 5, Kalkofe ist wieder am Start und zwar um 22 Uhr 5. Der einfallsreiche Titel lautet "Kalkofes Mattscheibe Rekalked" statt einfach nur "Mattscheibe" wie noch in den 90er Jahren. Solange es keine neuen Switch Folgen gibt, ist es das einzige und beste Programm, welches sich kritisch und humoristisch mit der aktuellen Fernsehlandschaft auseinandersetzt.
Samstag, 30.04.2016
Ihr tanzt doch eh in den Mai, also spare ich mir Tipps, die es an diesem Tag eh nicht gibt.
Sonntag, 01.05.2016
Homeland! Ja, wir nerven euch so lange bis ihr euch endlich die 5. Staffel anschaut, die übrigens in Deutschland spielt und tatsächlich spannend und gut ist. Dabei möchte ich auch nochmal an das sehr lesenswerte Interview mit René Ifrah erinnern, der in der neuen Staffel dabei ist und einen Terroristen spielt. Um 23 Uhr 5 auf Sat.1, macht dem Sender eine Freude und schaltet ihn wenigstens einmal die Woche ein.

-->