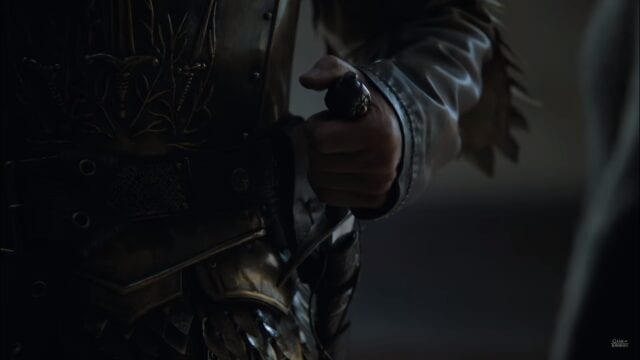 Ja und nein. Das ist die Antwort auf die Frage, ob die Auftaktepisode von Game of Thrones Staffel 6 mit dem Titel "The Red Woman" am Sonntag in den USA und am Montag bei uns in Deutschland hinsichtlich der Einschaltquoten einen neuen Rekord gebrochen hat. Auch dieses Mal saßen wieder unzählige neugierige Zuschauer vor ihren Fernsehern und wollten wissen, welches Schicksal die Bewohner von Westeros ereilen wird. Aber waren es tatsächlich mehr als in den letzten Jahren?
USA
In den USA wurde Game of Thrones im Rahmen eines Free-Wochenendes am Sonntagabend auf dem Bezahlsender HBO gezeigt: Die Auftaktepisode war somit nicht nur für Abonnenten, sondern für alle Zuschauer freigeschaltet. Diese "externen" HBO-Zuschauer wurden jedoch nicht bei den Einschaltquoten berücksichtigt. So kam die Serie bei ihrer 21 Uhr-Premiere auf "nur" durchschnittlich 7,9 Millionen Zuschauer – im Vergleich zum Auftakt der 5. Staffel im letzten Jahr verlor sie damit etwa 1 Prozent der Zuschauer.
Doch in Zeiten des Streamings, des Schauens-auf-Abruf sind die "traditionellen" Einschaltquoten schon längst nicht mehr die einzigen Zahlen, die erhoben werden – und die interessieren. Zählt man nämlich die Zuschauer hinzu, die die Auftaktepisode in der Wiederholung und via HBO Go und HBO Now zeitversetzt gesehen haben, so ging "The Red Woman" tatsächlich richtig durch die Decke: Mit 10,7 Millionen Zuschauern bricht Game of Thrones seinen eigenen, zum Finale der 5. Staffel aufgestellten Rekord von 10,3 Millionen Zuschauern. Mal sehen, ob die Serie auch wieder den "Piraterie-Rekord" brechen wird.
UK
Und auch im Vereinten Königreich erzielt Game of Thrones einen Rekord: Die Serie erreichte von Samstag auf Sonntag die größte "nächtliche" Zuschauerschaft – ever (für die Serie). Wenn man bedenkt, dass die Episode dort um 2 Uhr nachts ausgestrahlt wurde und 2,2 Millionen Zuschauer einschalteten, ist das ganz schön eindrucksvoll.
Deutschland
Doch wie sieht das eigentlich in Deutschland aus? Wie kommt die Serie hier an – ausgedrückt in Zahlen? Bei uns startete die Premierenepisode der 6. Staffel Montagabend um 21 Uhr auf Sky Atlantic HD – ebenfalls ein Bezahlsender, der nur für Abonnenten empfangbar ist. Aber auch dieser hat einen starken Start zu verkünden: Rund 230.000 Zuschauer sahen den Auftakt am Montagabend – im Vergleich zu nur 70.000 Zuschauern zum Start der 5. Staffel ist das eine große Steigerung. Der Marktanteil liegt bei 0,7 Prozent, was für einen Pay-TV-Sender schon ziemlich gut ist. Die gute Quote hängt aber sicherlich zum großen Teil auch damit zusammen, dass die Episode hier in nur geringer Zeitverzögerung zur Premiere in den USA ausgestrahlt wurde. Letztes Jahr mussten wir deutlich länger auf den Start in Deutschland warten. Wie und wann habt ihr den Auftakt gesehen? Teilt es uns gerne in den Kommentaren mit!
Wie geht es weiter?
Ihr könnt es jetzt schon nicht mehr aushalten und wollt wissen, wie es weitergeht? Dieses Preview gibt euch schon mal einen kleinen Einblick in Episode 2!

Game of Thrones Season 6: Episode #2 Preview (HBO)

via: Quotenmeter

via: Entertainment Weekly Bild: HBO

-->