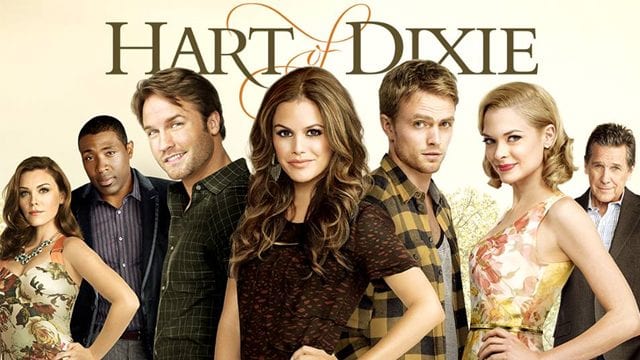 Als großer Fan von romantischen Serien habe ich mich die Tage sehr gefreut, dass wir in Deutschland im Free-TV doch noch in den Genuss der finalen Staffel von "Hart of Dixie" kommen werden. In den USA lief das Serienfinale im März diesen Jahres bei theCW, bei uns wird die letzte Staffel ab dem 01.Februar im Free-TV bei sixx laufen. Endlich.
Natürlich hat die Serie keinen echten Tiefgang, behandelt keine gesellschaftsrelevanten Themen oder ist schon jetzt ein Serienklassiker. Das wird die Serie rund um Zoe Hart und ihr Leben in Bluebell (Alabama) auch nie werden, möchte die Serie aber auch nicht. Hier wird eine schöne Geschichte erzählt, mit viel Humor und sympathischen Schauspielern. Mehr nicht, aber auch nicht weniger. Und ja, die Serie hat klares "guilty pleasure" Potenzial. Für Frau und Mann.
Für Serienfans, die die "Gilmore Girls" lieben, werden "Hart of Dixie" mögen. Ich sehe da schon diverse Parallelen auch wenn die Serie keine wirkliche Kopie ist. Die Serie hat dann doch ein paar Alleinstellungsmerkmale. Aber sie entwickelt – wenn man sich drauf einlässt – ein ähnlich wohliges Gefühl in der Magengegend wie die "große Schwester".
Ich freue mich auf 2016.
Foto: theCW