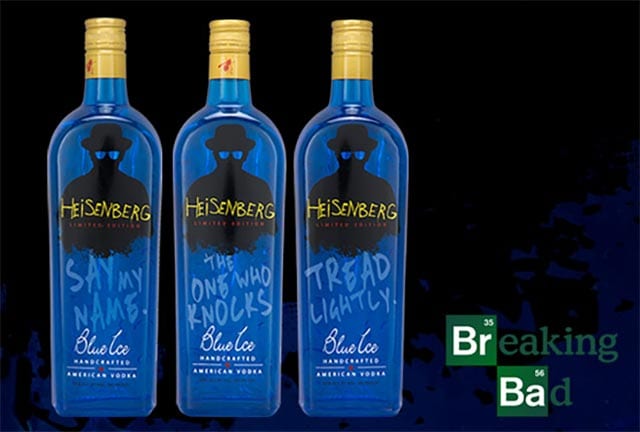 Okay, das liegt zu nahe (und hat dementsprechend eigentlich einige Jahre zu lange gedauert…). Es gibt tatsächlich eine Vodka-Marke mit dem Namen "Blue Ice". Die haben es jetzt geschafft, eine offizielle Sonder-Edition mit Namen "Heisenberg" zu veröffentlichen. Sony Pictures hat jedenfalls sein offizielles "Okay" gegeben und gemeinsam mit 21st Century Spirits die Variante in drei unterschiedlichen Designs veröffentlicht. Inklusive der Klassiker-Sprüche "Say my name", "The one who knocks" und "Tread lightly".
Serien-Schöpfer Gilligan findet's klasse:
"The Dude had his White Russians, the Blues Brothers had their Night Train… and now Heisenberg has his very own Blue Ice Vodka!" said Vince Gilligan, Executive Producer and Creator of Breaking Bad "I'm counting on our fans to use it in the creation of a great many delicious cocktails. I'm getting thirsty just thinking about it."
Mehr Infos zur limitierten Auflage gibt es hier, genau wie die Möglichkeit, die Flaschen zu kaufen (27 Dollar pro Stück oder – Achtung, Knaller-Angebot! – 81 Dollar für alle drei…).
via: drlima