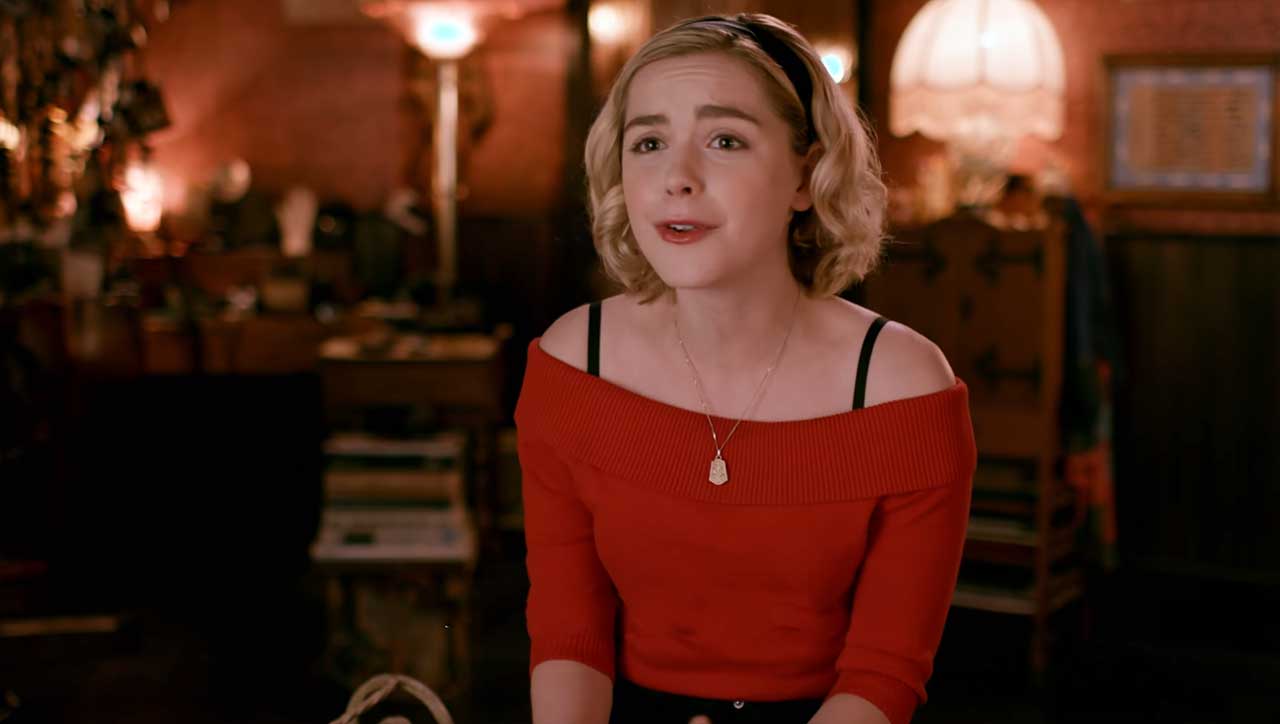 Nur noch zehn Tage, dann wird die beliebte Teenager-Hexe Sabrina Spellman zum neuerlichen Leben erweckt. Als Vorgeschmack zum vermutlich gar nicht süßen Sechzehnten der jungen Dame hat Netflix gerade ein Featurette veröffentlicht, das Macher und Darsteller zu Wort kommen lässt. Das ist zwar weniger ein Making of-Video und eher ein "Unsere Serie ist wirklich wirklich supertoll!"-Werbefilmchen, aber wir bekommen eben ein paar der Figuren und neue Szenen zu sehen, die insgesamt einfach Lust auf das Remake "Chilling Adventures of Sabrina" machen.
"Hier gibt es einen Blick hinter die Kulissen der Welt von Sabrina Spellman, die halb Hexe und halb Sterbliche ist. An ihrem 16. Geburtstag muss sich Sabrina zwischen der Hexenwelt ihrer Familie und der menschlichen Welt ihrer Freunde entscheiden. Zusammen mit ihren Tanten (Miranda Otto, Lucy Davis), ihrem Kater Salem und ihrem Freund Harvey Kinkle (Ross Lynch) stehen Sabrina Schrecken und neue Abenteuer in der geheimnisvollen Stadt Greendale bevor. Die neue gespenstische Geschichte stammt von den ausführenden Produzenten von 'Riverdale'. 'Chilling Adventures of Sabrina' feiert am 26. Oktober exklusiv auf Netflix Premiere."
Weiter Informationen, Teaser und Trailer zur Reboot-Serie findet ihr hier bei uns.