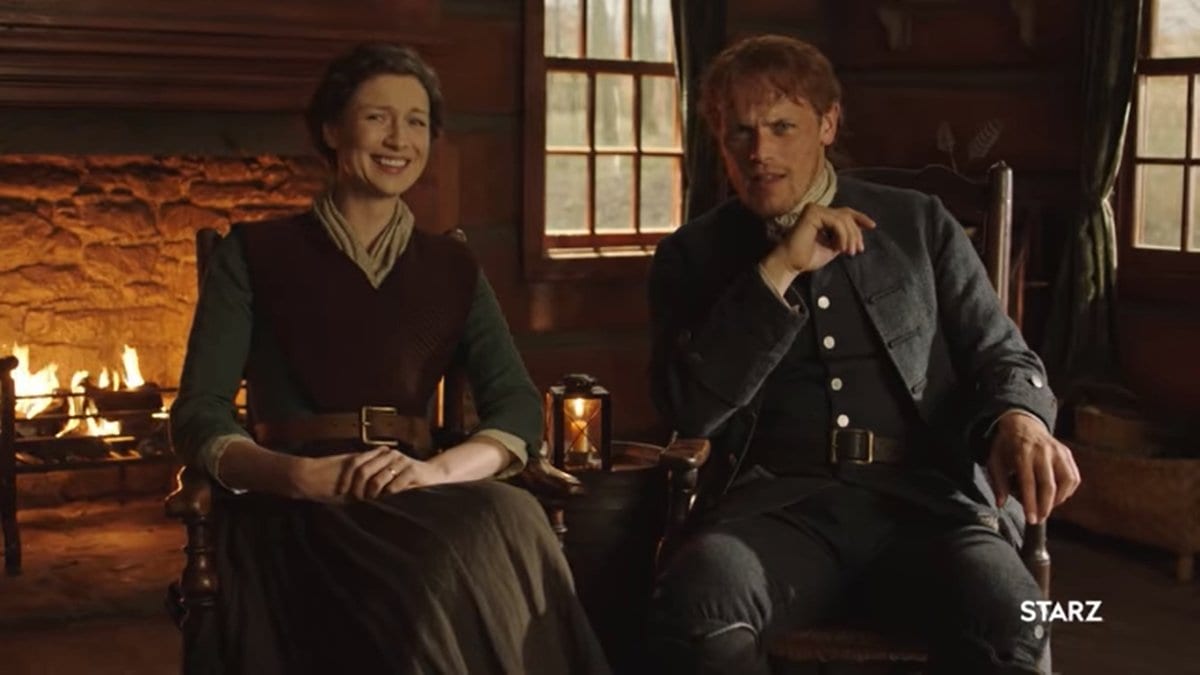 Dass bekannte Schauspieler und Sänger gemeine Tweets zu ihrer Person verlesen und das auf meist sehr unterhaltsame Weise kommentieren, kennen wir bereits aus der Jimmy Kimmel Live Show. Dass es aber durchaus auch ganz amüsant sein kann, wenn man einfach mal die netten Dinge verliest, die im Netz so über sich oder eine Serie geschrieben werden, zeigen die beiden "Outlander" Hauptdarsteller Caitriona Balfe und Sam Heughan im folgenden Video.
"Did you write that for me?"
"I did, yeah. I thought you needed at least one nice thing said about you."
The New World
Die vierte Staffel "Outlander" startet in weniger als drei Wochen, am 4. November auf STARZ. In Deutschland können wir die Serie tatsächlich schon einen Tag später ab 19:15 Uhr auf dem Pay-TV-Sender RTL Passion sehen. Neben dem vor etwa einem Monat veröffentlichten Trailer gibt es nun auch noch einen weiteren Teaser zur Serie.