Witzige Idee der Produzenten des Netflix-Originals "Chilling Adventures of Sabrina": Wenn die Serie am 31. Dezember 2020 ihre vierte und damit letzte Staffel bekommt, wird es tatsächlich noch zu einem Crossover mit der Sitcom "Sabrina – total verhext!" kommen. Das Netflix-Original wird ja häufig als düsteres Remake von "Sabrina – total verhext!" bezeichnet – was allerdings nicht richtig ist, denn die Sitcom, die von 1996 bis 2003 lief, basiert auf der Comicbuchreihe "Sabrina the Teenage Witch" . Während diese Verfilmung eher als familienfreundliche Sitcom konzipiert war, liegt der Fall bei dieser Netflix-Produktion ganz anders.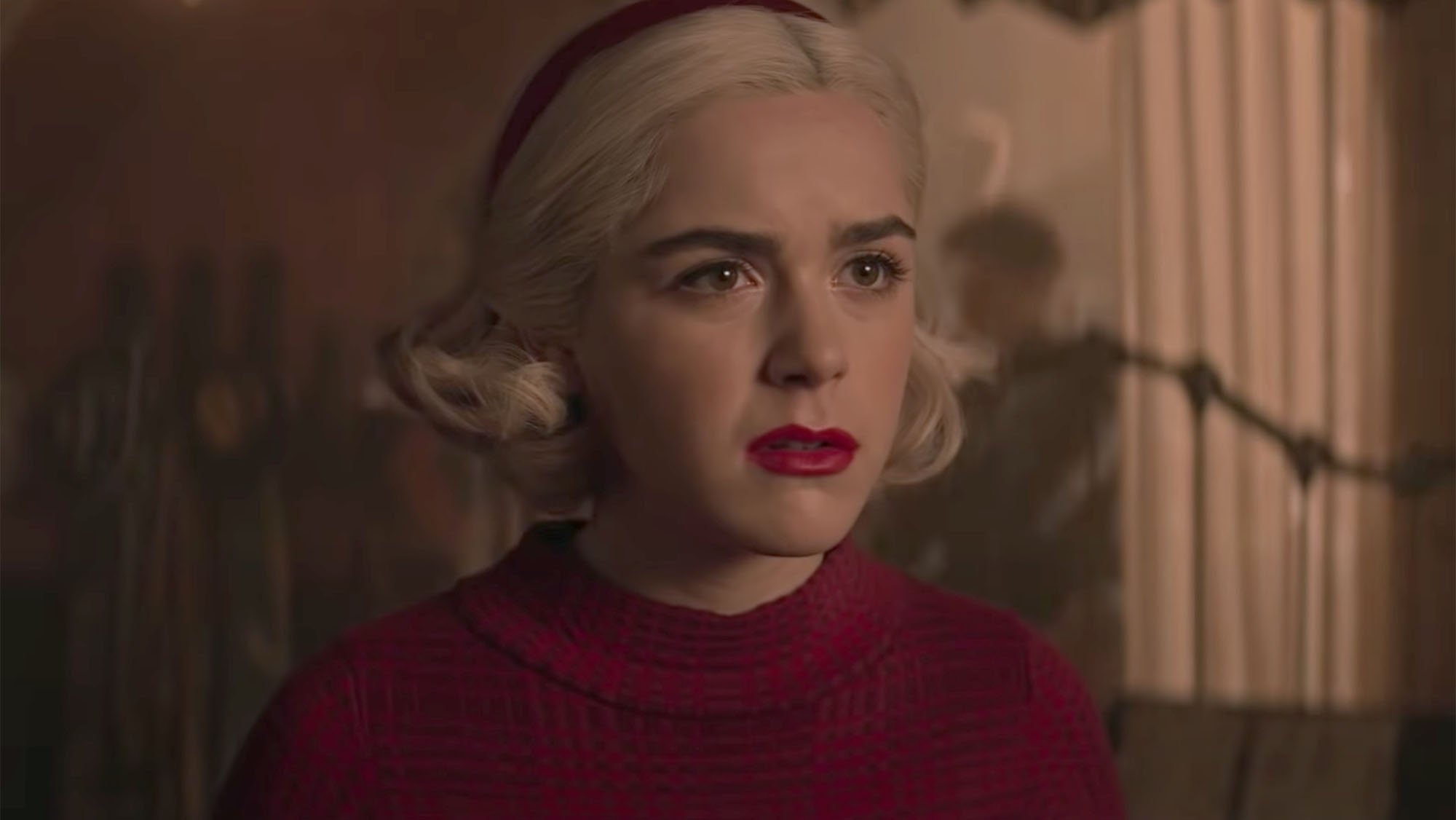 "Chilling Adventures of Sabrina" basiert auf der gleichnamigen Comicbuchreihe von Roberto Aguirre-Sacasa, die bei Archie Comics erschienen ist. Sowohl der Comic als auch die Serie sind eher an ein älteres Publikum gerichtet und haben außer den gleichnamigen Protagonisten wenige Gemeinsamkeiten mit "Sabrina the Teenage Witch". Trotzdem kommt es zum Serienfinale zu einem Crossover – das recht witzig angelegt ist, wie dieser Einminüter von Netflix zeigt:
Sabrina wird in der Szene von zwei Frauen überrascht, die sich als ihre "Tanten" ausgeben. Sie sehen 'etwas' anders aus als ihre Tanten in dieser Serie (gespielt von Miranda Otto und Lucy Davis) – denn es sind Beth Broderick und Caroline Rhea, die die Hexen-Tanten Zelda und Hilda in der Sitcom "Sabrina – total verhext!" gespielt hatten. Garniert wird die Szene mit den typischen eingespielten Sitcom-Publikumslachern – und mit einem Auftritt von Faustus Blackwell (Richard Coyle), der augenscheinlich als Sitcom-Regisseur auftritt. Was es mit dem Mini-Crossover auf sich hat, erschließt sich nicht ganz aus der Szene – aber ein bisschen Spannung muss ja auch noch bleiben, bis die letzten Folgen am 31. Dezember 2020 dann ausgestrahlt werden – hier geht's zum Trailer.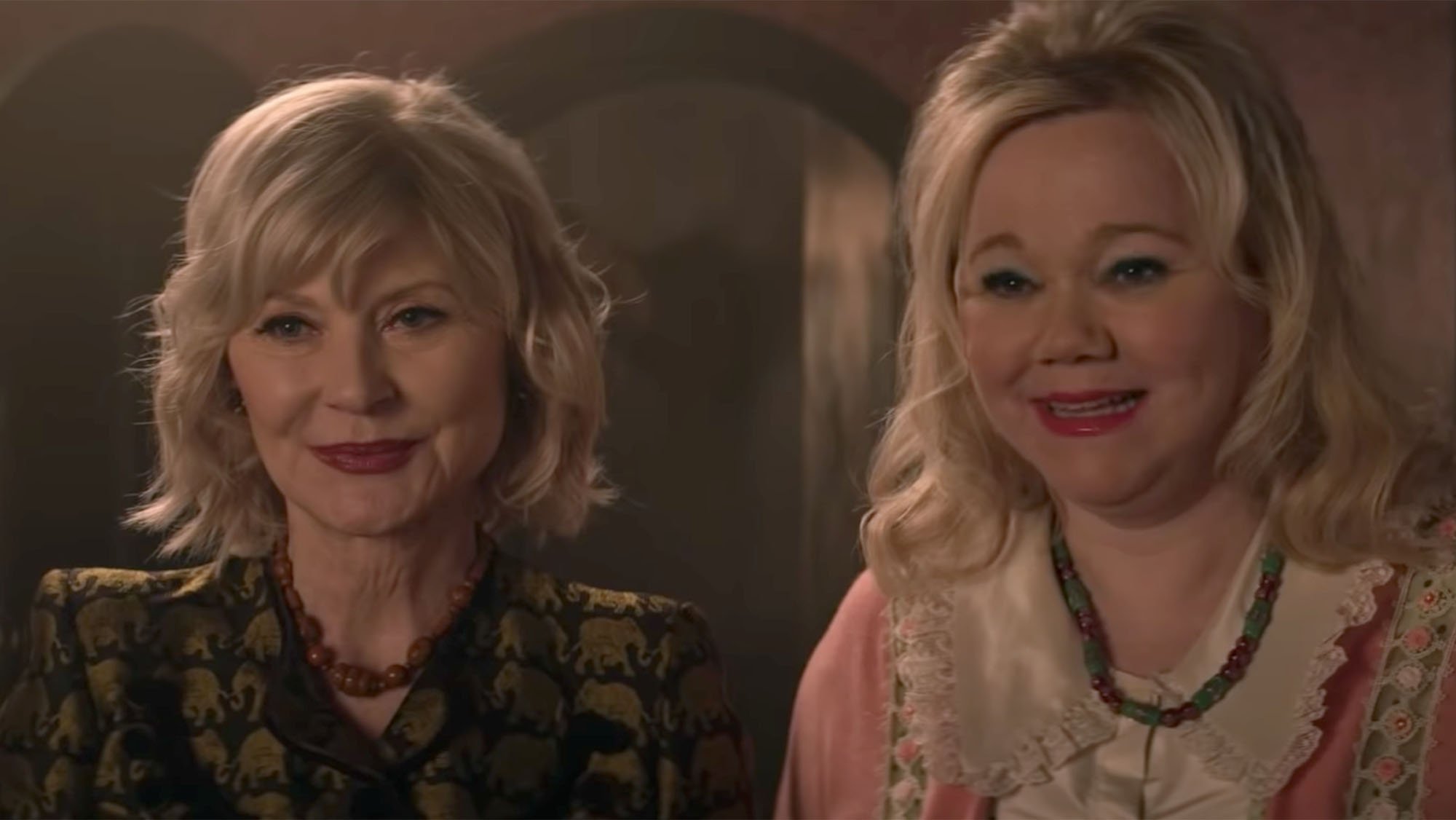 -->