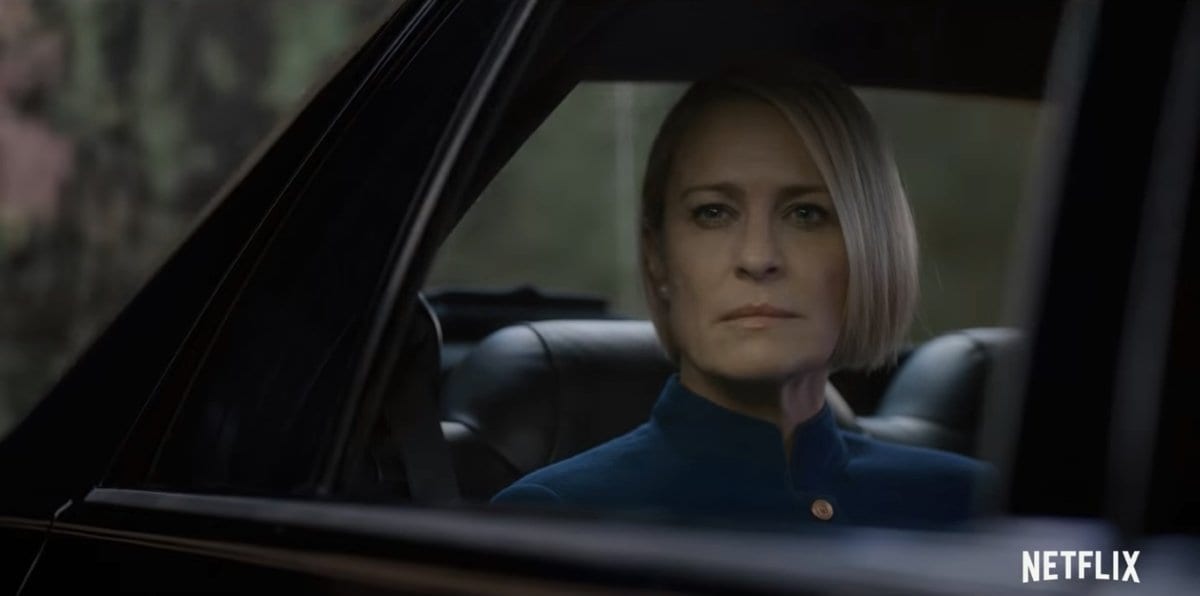 Da ist er also endlich, der offizielle Trailer zur sechsten und finalen Staffel "House of Cards" – zur Staffel ohne Kevin Spacey, zur Staffel, in der wir uns voll und ganz auf Robin Wright als Claire Underwood konzentrieren können. Doch wie es aussieht, gibt es so einige, die auch sie nicht an der Spitze der Vereinigten Staaten sehen wollen und ihr mit harter Kritik entgegentreten. Schadet sie dem Land? Nicht nur mit den Medien legt sie sich an, u.a. auch mit Doug Stamper, mit dem sie von nun an getrennte Wege gehen möchte. Besser wäre es für ihn auch.
"I'm not going to be told what to do anymore, Doug. Not by you or any man, ever again. […] The first female president of the United States is not going to keep her mouth shut."
Die sechste Staffel "House of Cards" umfasst acht Episoden und startet am 2. November auf Netflix.
via: TVLine