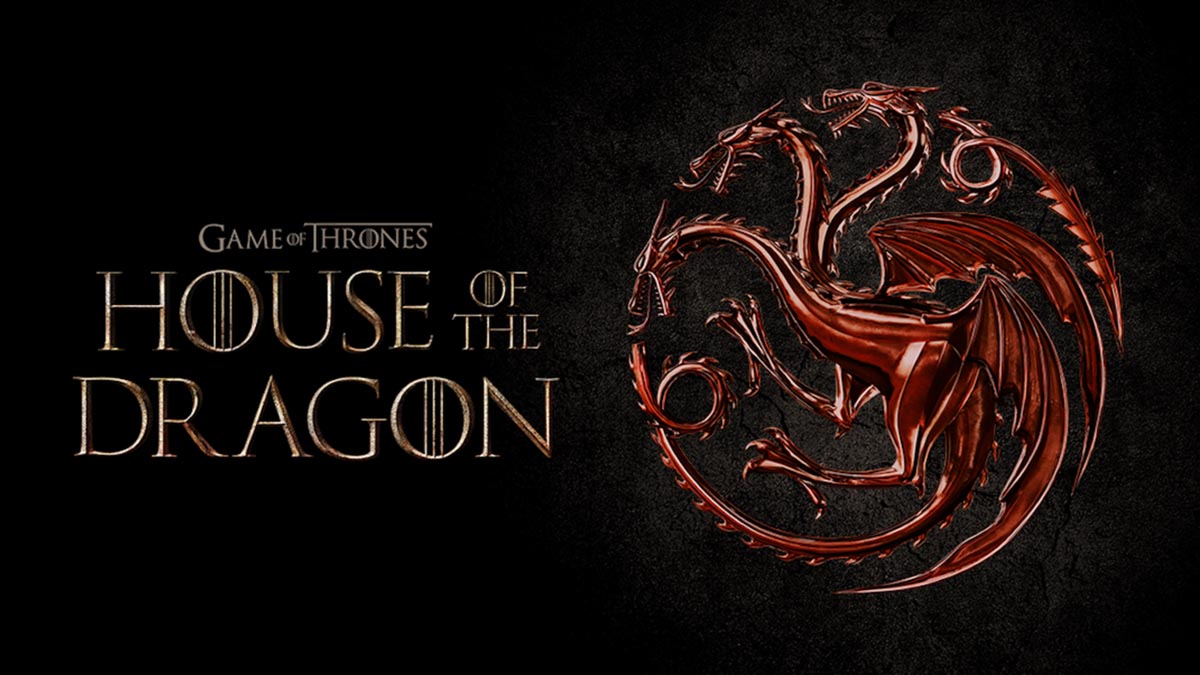 Vor kurzem hatte ich ja noch über die einzelnen Serien-Projekte aus der "Game of Thrones"-Welt berichtet und welches Spin-Off mit welchen Chancen auf Realisierung unterwegs sind. Die besten Chancen hatte ich "House of the Dragon" eingeräumt, und tatsächlich sind die Dreharbeiten zu der Serie jetzt auch gestartet. Mehr noch: HBO hat auch schon die ersten Fotos dazu veröffentlicht. Basierend auf George RR Martins "Fire & Blood" erzählt die Serie, die 300 Jahre vor den Ereignissen von "Game of Thrones" spielt, die Geschichte des Hauses Targaryen. Zu sehen sein wird "House of the Dragon" auf HBO – vermutlich mit zehn Folgen im Laufe des kommenden Jahres, zudem bei HBO Max zum Streamen.
Die Figuren aus "House of the Dragon"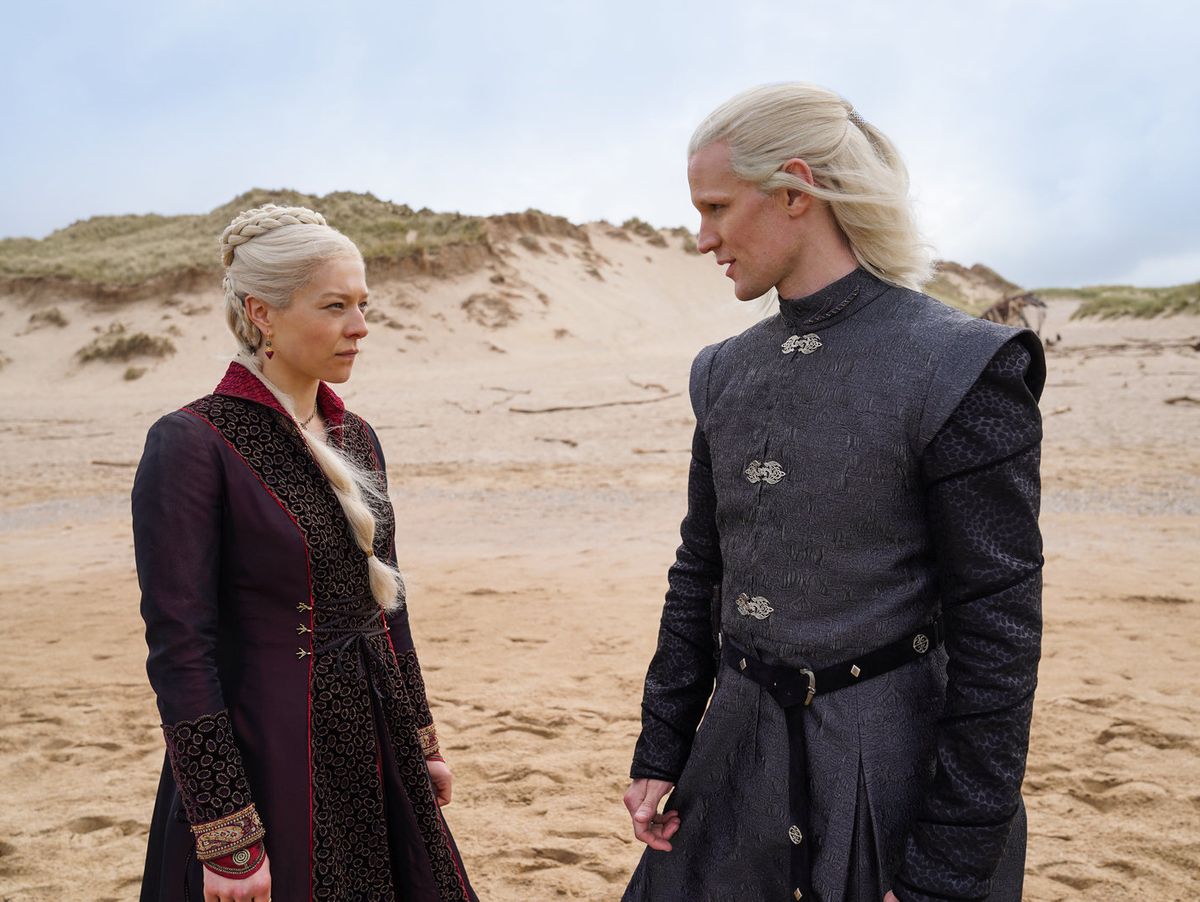 Emma D'Arcy als Prinzessin Rhaenyra Targaryen: Das erstgeborene Kind des Königs, sie ist von reinem valyrischem Blut und sie ist eine Drachenreiterin. Viele würden sagen, dass Rhaenyra mit allem geboren wurde, was notwendig ist, um zu herrschen, aber: Sie wurde nicht als Mann geboren.
Matt Smith als Prinz Daemon Targaryen: Der jüngere Bruder von König Viserys und Thronfolger. Als unvergleichlicher Krieger und Drachenreiter besitzt Daemon das wahre Blut des Drachen.
Steve Toussaint als Lord Corlys Velaryon, "The Sea Snake": Lord of House Velaryon, eine valyrische Blutlinie so alt wie das Haus Targaryen. Als "Die Seeschlange", der berühmteste nautische Abenteurer in der Geschichte von Westeros, baute Lord Corlys sein Haus zu einem mächtigen Sitz aus, der noch reicher ist als die Lannisters und der die größte Marine der Welt beansprucht.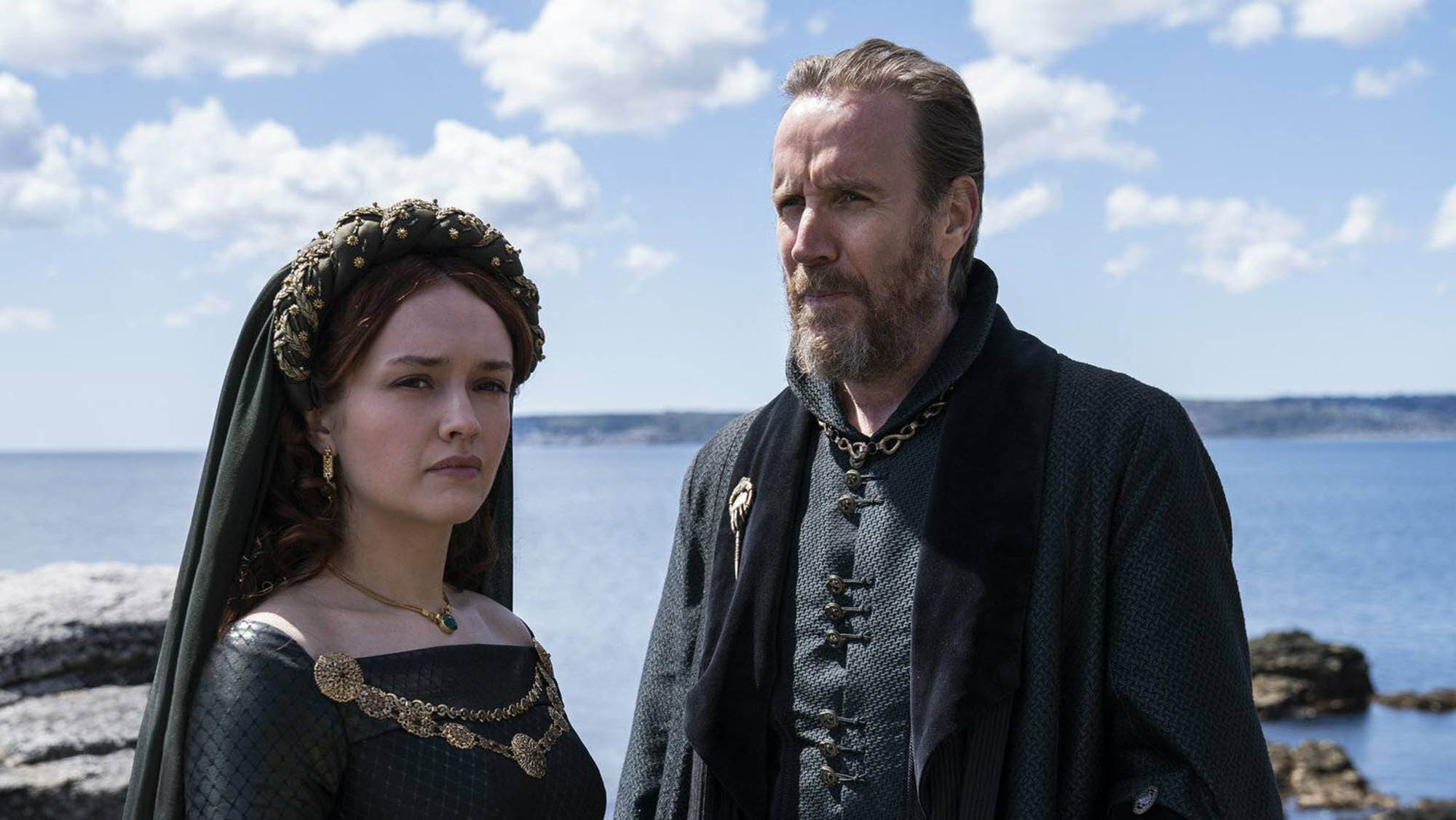 Olivia Cooke als Alicent Hightower: Die Tochter von Otto Hightower, der Hand des Königs der Sieben Königreiche. Sie wuchs im Roten Bergfried auf, in der Nähe des Königs und seines engsten Kreises; sie besitzt sowohl eine höfische Anmut als auch einen politischen Scharfsinn.
Rhys Ifans als Otto Hightower: Die Hand des Königs, Ser Otto, dient treu sowohl seinem König als auch seinem Reich. Aus Sicht der Hand ist die größte Bedrohung für das Reich der Bruder des Königs, Daemon, und seine Position als Thronfolger.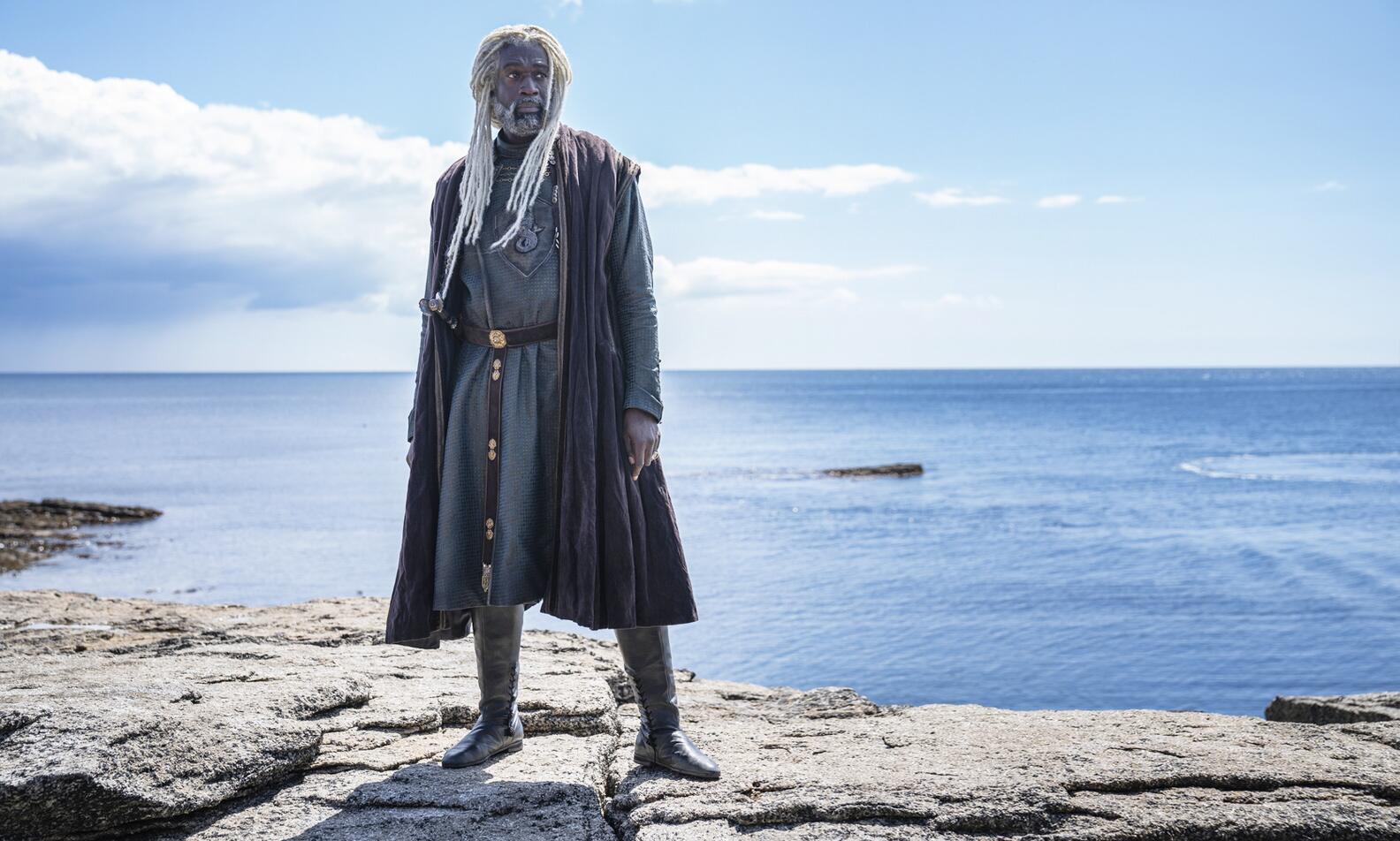 Bilder: HBO

-->