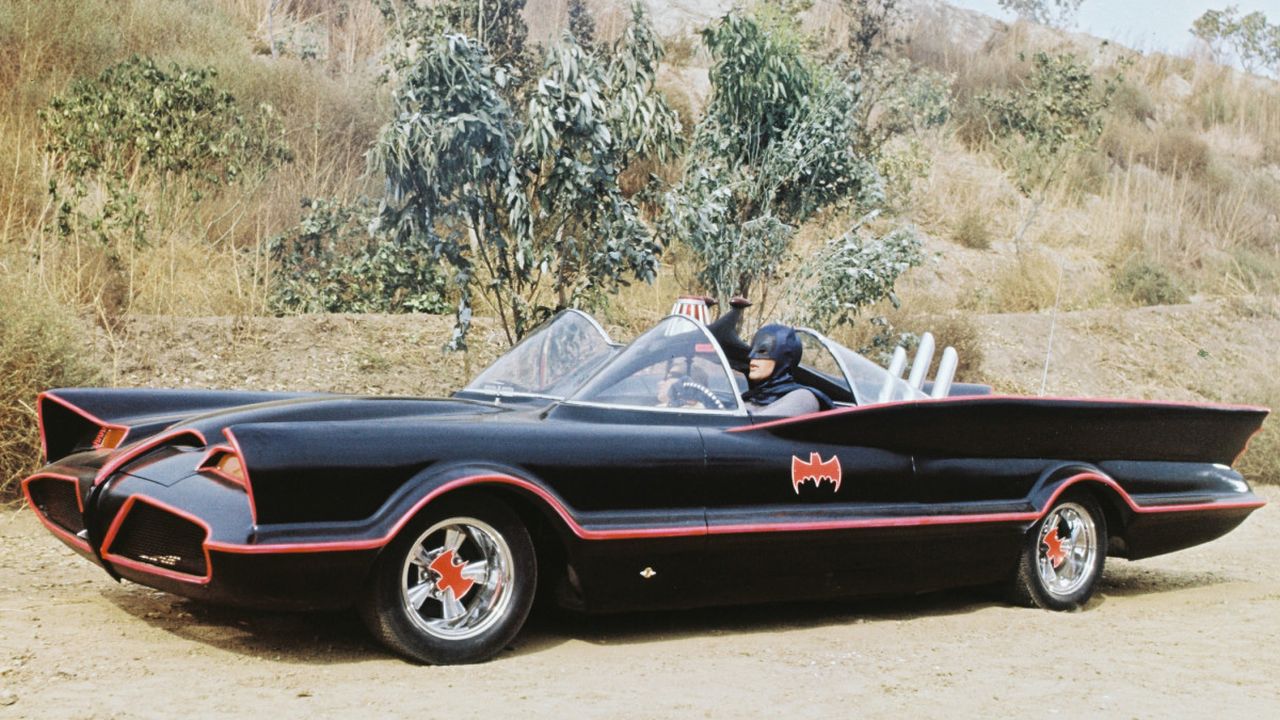 Was wäre Batman nur ohne sein Batmobil? Das superschnelle Auto dient dem Helden und seinem Sidekick nicht nur als bevorzugtes Fortbewegungsmittel, sondern ist gleichzeitig auch hochmoderne Waffen- und Verteidigungssysteme bei der Verbrechensbekämpfung. Der Autor Glen Weldon, der sich bereits in seinem Buch "The Caped Crusade: Batman and the Rise of Nerd Culture" (Partnerlink) ausführlich mit der Geschichte des Mitternachtsdetektiv auseinander gesetzt hat, widmet sich im nachstehenden Video ausführlich sämtlichen Batmobilen aus Kino und TV. Angefangen beim "Batman"-Serial aus dem Jahr 1943, über das legendäre Modell aus der Kult-Serie aus den 1960ern, diversen Versionen aus zahlreichen Zeichentrickserien, bis hin zum aller neusten Modell aus dem kommenden "Batman"-Film mit Robert Pattinson. Das dürfte nicht nur für Leute mit einer Begeisterung für hohe Drehzahlen interessant sein.
"To the Batmobile!"
Mein Favorit ist das Batmobil aus der animierten "Batman"-Serie aus dem Jahr 1992. Einerseits, weil ich damit groß geworden bin und andererseits, weil es auch heute noch so zeitlos wirkt. Welches Auto gefällt euch am besten? Lasst es mich gerne in den Kommentaren wissen.
Bilder: Warner Bros.