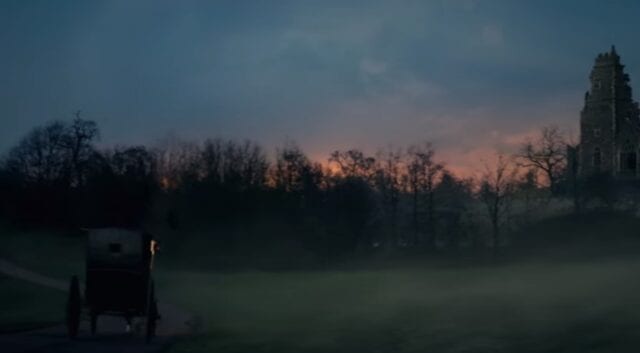 Immer wieder gab es Gerüchte und zweideutige Hinweise, dass es ein Crossover von Dr. Who und Sherlock geben wird. Jetzt meldet sich Mark Gattis zu Wort und nimmt den Befürwortern die Hoffnung und erleichtert die Skeptiker: Es wird keine Zusammenführung der beiden Serien geben. Und Gattis muss es ja wissen. Als Co-Autor von Sherlock sowie als Autor von Dr. Who ist es mehr oder weniger an ihm, dass sich die beiden Serienwelten überschneiden oder aber gar nicht erst in die Nähe voneinander gelangen.
"I'm not being horrible but I just don't see the point. First of all, they are entirely different shows. But I think there'd be so much excitement among certain members of the fan community followed by massive disappointment that it wasn't the version they had in their heads. And, just personally, I've never been [a] fan of these kind of mash-ups." – Mark Gattis
Und der Brite geht sogar noch weiter: Ein Crossover werde es nur "über seine Leiche" geben. Steven Moffat, ebenso als Autor in beide Sendungen eingebunden, steht dem Ganzen allerdings ganz anders gegenüber. Für ihn wäre es ein großer Spaß die beiden Shows für ein Mash-up zusammenzuführen. Aber in diesem Fall muss er wohl auf die "Erwachsenen" hören.
"I work with boring people on both shows. I'd do it, 'cause it'd be funny. It'd just be a laugh. But the rest of them, frankly, the grownups — 'No, you can have too much sugar.'" – Steven Moffat
Auch wenn ich mir nicht vorstellen kann, dass aus der Feder der beiden etwas Schlechtes entspringen könnte, bin ich froh über die Entscheidung gegen das Crossover…und riskiere damit, mich zu den Erwachsenen zu gesellen.
via: Entertainment Weekly Bild: BBC One