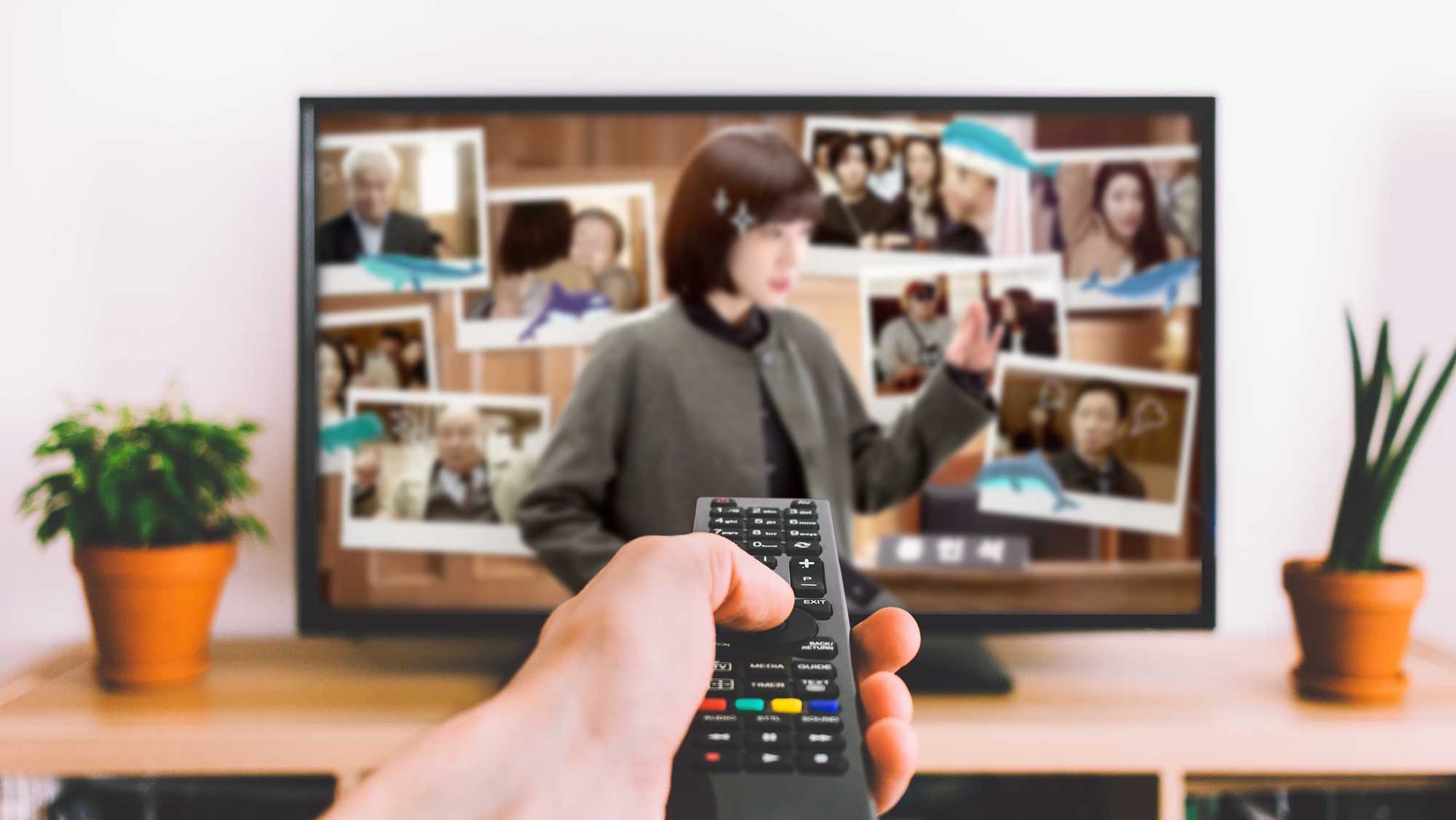 Erst Serientipp, dann Staffelreview und jetzt auch noch ein "Ähnlich wie…" – ihr merkt, "Extraordinary Attorney Woo" hat es mir angetan. Die Serie um die autistische Anwältin Woo Young-woo ist aber auch zum einen wirklich sehr außergewöhnlich, zum anderen läuft sie noch immer sehr unter dem Radar, habe ich das Gefühl, so dass man nicht oft genug auf sie hinweisen kann.
Was aber, wenn man die Staffel durchgeschaut hat und die Wartezeit bis zu den vermutlich erst 2024 erscheinenden neuen Folgen überbrücken möchte? Nun, dafür hätte ich ein paar alternative Serientipps parat, die zwar nicht exakt so wie die Geschichte um Woo Young-woo sind, aber jeweils einzelne Elemente mit der südkoreanischen Serie teilen und allgemein ein sehenswertes Niveau besitzen.
"Good Doctor" / "The Good Doctor"
Hierbei handelt es sich quasi direkt um einen Doppel-Tipp. Das international bekannte und seit 2017 laufende US-Format "The Good Doctor" mit Freddie Highmore in der Hauptrolle ist nämlich ein Remake des 2013er K-Dramas "Good Doctor". Das Remake wie das 20 Episoden umfassende Original eint, dass die Hauptfigur – wie Woo Young-woo – auf dem autistischen Spektrum angesiedelt ist. So bekommen wir nicht nur eine auf einem Spezialgebiet ähnlich begabte Person zu sehen, die sich durch den Alltag und gesellschaftliche Hindernisse kämpft, sondern auch weitere Einblicke in die Autismus-Community.
Beide Serien sind übrigens wie "Extraordinary Attorney Woo" in Deutschland über Netflix zu sehen.
"Atypical"
Ein wahres Netflix Original und ebenfalls eine Serie, die sich dem Thema Autismus widmet, ist "Atypical". Einen ausführlichen Serientipp dazu hatte ich hier bereits veröffentlicht. Im Gegensatz zu "Extraordinary Attorney Woo" oder auch "(The) Good Doctor" bekommen wir bei der Geschichte um den gerade mal 18-jährigen Sam auch noch eine Coming-of-Age-Beilage serviert. Hier geht es vorrangig um das Erwachsen- und vor allem Selbständig-werden, was aber nicht nur den autistischen Sam selbst fordert, sondern auch seine Familie. Die Serie ist mittlerweile beendet und umfasst vier sehr herzliche Staffeln.
"Suits"
Um auch mal eine Serie fernab des Themas Autismus zu bringen, sei an dieser Stelle ausnahmsweise mal auf "Suits" hingewiesen. Wobei, wie ich im Review bereits schrieb, sind sich Protagonist Mike und Woo Young-woo gar nicht mal soo unähnlich, besitzt er doch auch ein fotografisches Gedächtnis. Das Justizdrama selbst hat dann aber doch einen deutlich cooleren Anstrich, auch wenn es im Gegensatz zum koreanischen Format leider vieles viel zu lang hinauszögert (z.B. das eigene Serienende…). Wer aber Anwält:innen in Aktion und smarte Wendungen in Justizfällen sehen möchte, ist hier richtig aufgehoben. Vor allem, weil "Suits" dann doch etwas authentischer aufgezogen ist, was die Darstellung eines Kanzlei-Alltages anbelangt.
Auch "Suits" kann man unter anderem auf Netflix sehen.
"Monk"
Eigentlich muss man auch "Monk" nicht unbedingt aufführen, weil diese tolle Serie nun wirklich jede:r kennt, und eigentlich will ich auch gar nicht derart auf dem "geistige Besonderheiten"-Aspekt hängenbleiben, aber Adrian Monk hat eben auch so seine Ticks und Eigenheiten, die für besondere Momente sorgen. Vor allem im Umgang mit seinen Mitmenschen. Der Ordnungs-Fanatiker tritt ebenfalls als absolut genialer Experte in Erscheinung und hat mit Kriminalfällen zu tun – passt also, oder?
"Monk" kann man aktuell augenscheinlich nirgends im Zuge einer Flatrate schauen, sondern nur gegen Zahlung.
"Move to Heaven"
Jetzt betreten wir Gefilde, von denen ich vor der Recherche zu diesem Beitrag selbst noch nichts wusste. Bei "Move to Heaven" handelt es sich ebenso um eine Dramaserie aus Südkorea. In den zehn Folgen geht es nicht nur um das Tabu-Thema Tod, sondern auch um dem das Asperger Syndrom besitzenden Geu-Roo. Das familiäre Drama soll wohl ziemlich intensiv sein, weshalb ich nicht unbedingt glaube, dass es die Feel-Good-Leichtigkeit von "Extraordinary Attorney Woo" überbringen dürfte, aber die Miniserie ist bei IMDb mit 8,5 bewertet, was nicht so verkehrt ist.
"Move to Heaven" kann man über Netflix sehen.
"The King's Affection"
Hier gibt es inhaltlich wenige Verbindungen zu "Extraordinary Attorney Woo", aber auch diese Serie ist ein K-Drama und hat zudem ebenso Park Eun-bin in der Hauptrolle! Vielleicht reicht das schon, um Interesse aufzubauen. Die Geschichte selbst spielt Mitte des 15. Jahrhunderts und klingt zumindest mal außergewöhnlich:
"The story is set during the Joseon dynasty, at a time when twins were considered an ominous sign. As a result, when the Crown Princess gives birth to twins, an order is sent to kill the daughter. To save her, she is secretly sent out of the palace. A few years later, the twin daughter Dam-yi returns to the palace to work as a maid. When the male twin, Lee Hwi, loses his life through a case of mistaken identity, their mother, having recognised her daughter as the court maid Dam-yi, persuades her to take Lee Hwi's place. Although she distances herself from everybody, Lee Hwi (Dam-yi) starts developing feelings for Jung Ji-woon, her original first love and later teacher who comes from a noble family." (Wikipedia)
Auch "The King's Affection" ist hierzulande über Netflix zu sehen.
Sonst noch was?
Habt ihr noch DEN Serientipp parat, der Leute interessieren könnte, die "Extraordinary Attorney Woo" mochten? Dann lasst ihn uns doch in den Kommentaren da!

-->