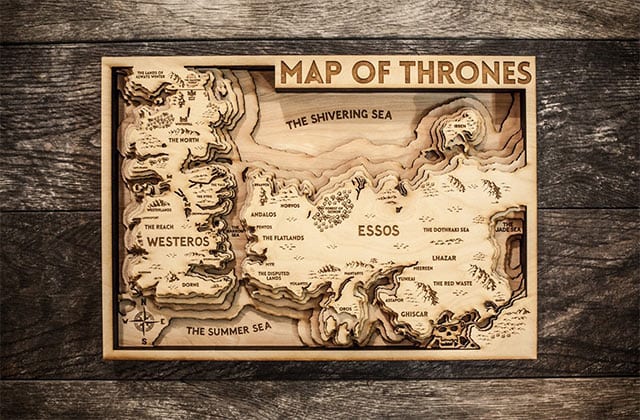 Ja, wir haben die tolle interaktive Game of Thrones-Karte und auch ein Westeros in Google Maps – aber wie wäre es mal mit einer richtigen Karte? So in Real und Echt und zum Anfassen? Dachte ich's mir doch!
Origin Artwork bietet mit der "Map of Thrones" ein gewaltiges Stück Westeros. Die handgefertigte Birkenholze-Platte besteht aus mehreren Ebenen und vermittelt so einen schicken 3D-Effekt. Leider geht das nicht bis zu Elementen auf der Oberseite weiter (z.B. die Mauer), die sind aber immerhin recht schick eingraviert.
"In addition to a seafloor with contours created from scratch, the terrain is engraved with thousands of intricate details, complete with engraved headings!"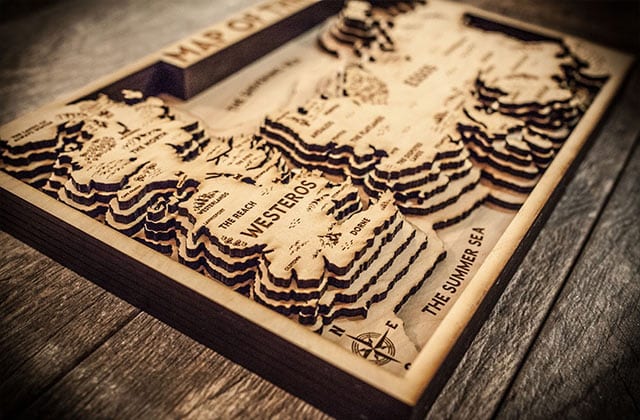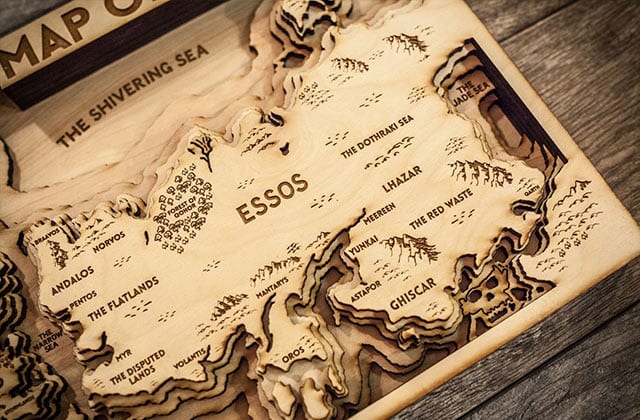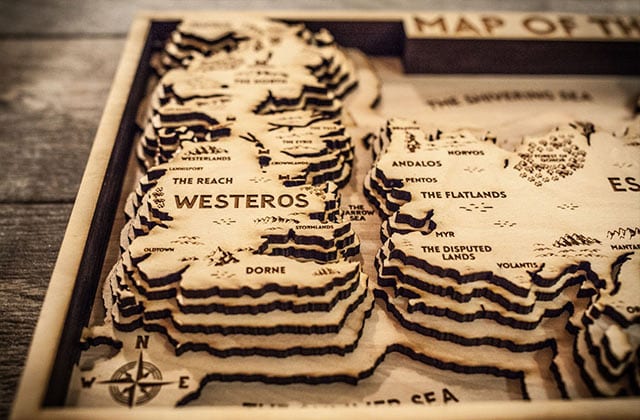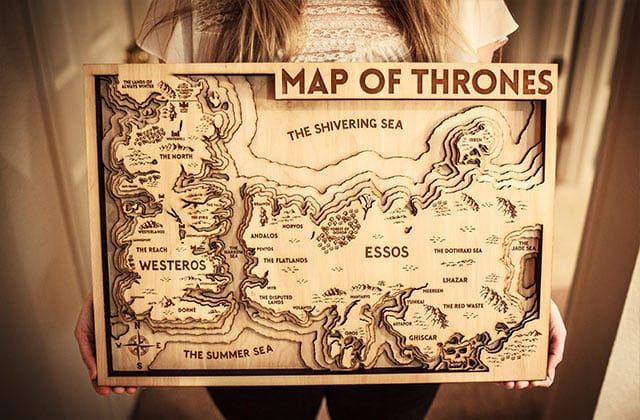 25×38 Zentimeter kosten knapp 200 Euro, 38×56 Zentimeter 293 Euro. Kein günstiger Spaß, dafür ein limitiertes Stück Kunst, das wohl kaum einer im eigenen Freundeskreis hat. Das einzig Doofe: es wird nur in die USA verschickt. Schade.