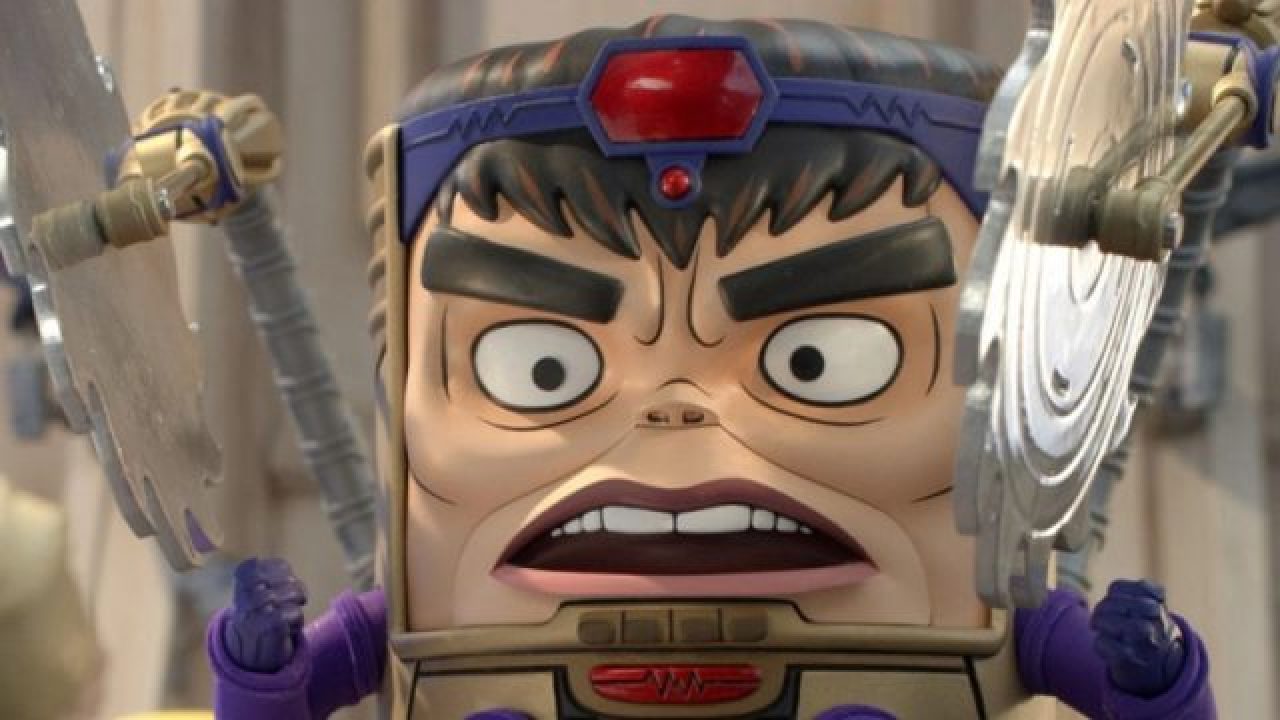 Während auf Disney+ den großen Superheld*innen aus den "Avengers"-Filmen eigene Serien gewidmet werden, findet man auf dem US-Streamingdienst Hulu, an dem Disney zum Großteil beteiligt ist, auch Serien zu den eher unbekannteren Figuren aus dem Marvel-Kosmos. Nach dem okkulten "Helstrom" folgt nun die witzige Animationsserie für Erwachsene im Stop-Motion-Verfahren namens "M.O.D.O.K.". Bei dem titelgebenden Superschurken, dessen Name für Mental Organism Designed Only for Killing steht, handelt es sich um den wahnsinnigen Anführer der kriminellen Wissenschaftsorganisation A.I.M. (Advanced Idea Mechanics). Die neue Serie rückt nicht nur seine Weltherrschaftspläne in den Fokus, sondern auch sein Familienleben.
"Time to change the world."
"King of Queens"-Star Patton Oswalt hat die humorvolle Serie entwickelt und spricht auch den Bösewicht mit dem gigantischen Schädel. Mir gefällt der Look schon mal ganz gut und dem Trailer nach zu urteilen, darf mit jeder Menge Anspielungen und Seitenhiebe auf das gesamte Marvel-Universum gerechnet werden.
"Marvel's M.O.D.O.K." ist ab dem 21. Mai auf dem US-Streamingdienst Hulu verfügbar. Hierzulande kann mit einer zeitnahen Veröffentlichung auf dem Disney+ Channel Star gerechnet werden.
via: geektyrant | Bild: Hulu