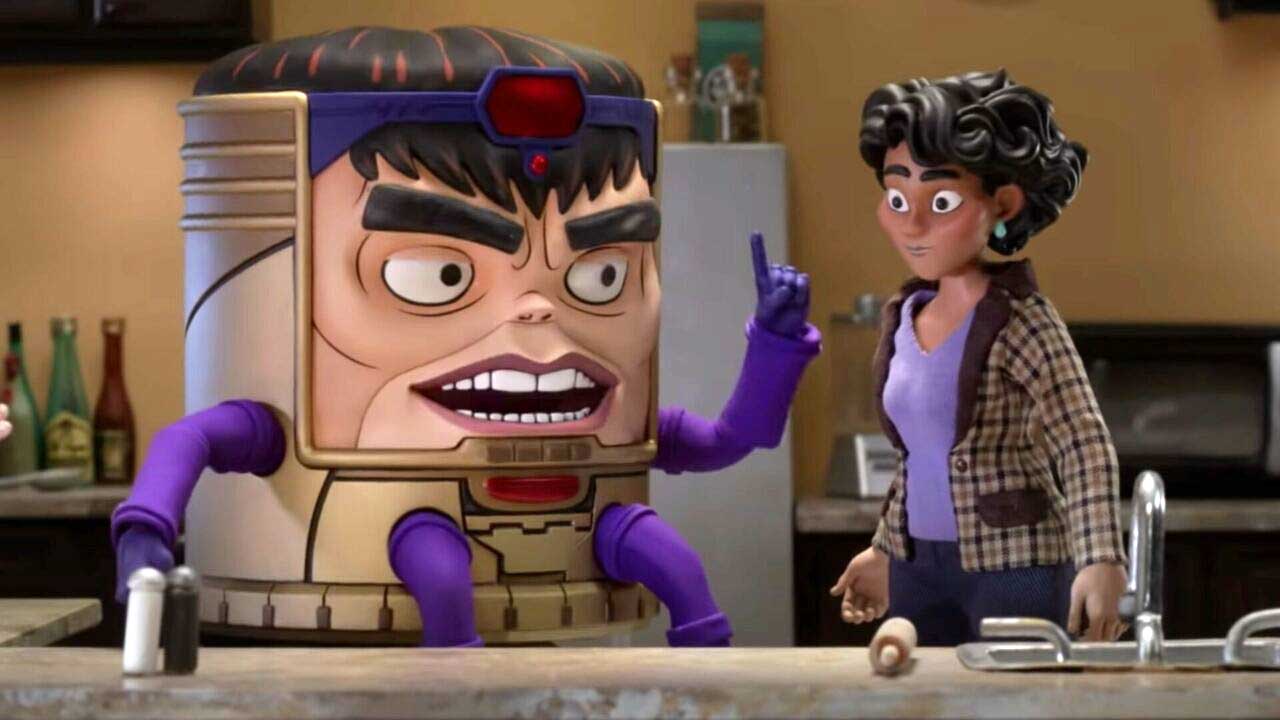 Wer bereits einen Blick auf die Serienneuheiten im Mai bei Disney+ geworfen hat, dem dürfte aufgefallen sein, dass noch vor dem "Loki"-Start im Juni, eine weitere Marvel-Serie den Weg ins Programm gefunden hat. "M.O.D.O.K.", die Animationsserie von Comedy-Star Patton Oswalt, startet auch hierzulande parallel zur US-Ausstrahlung und erzählt die Geschichte des außergewöhnlichen Schurken und Anführers von AIM. Nach einem ersten Trailer, gibt es nun neues Bewegtbildmaterial, dass mit witzigen Gastauftritten von Iron Man (gesprochen von Jon Hamm) und dem Gelegenheits-Avenger Wonder Man (gesprochen von Nathan Fillion) aufwartet.
"One day, that big beautiful womb-wrecking head of yours is going to change the world."
Sowohl die Stop-Motion-Animation, als auch die Einblicke in das Privatleben eines Superschurken wirken vielversprechend auf mich. So könnte die Serie eine gelungene Abwechslung zu den eher ernsteren Serienstoffen aus dem MCU werden.
"M.O.D.O.K." startet am 21. Mai auf Disney+ und bietet wöchentlich eine neue Folge.
via: cbr