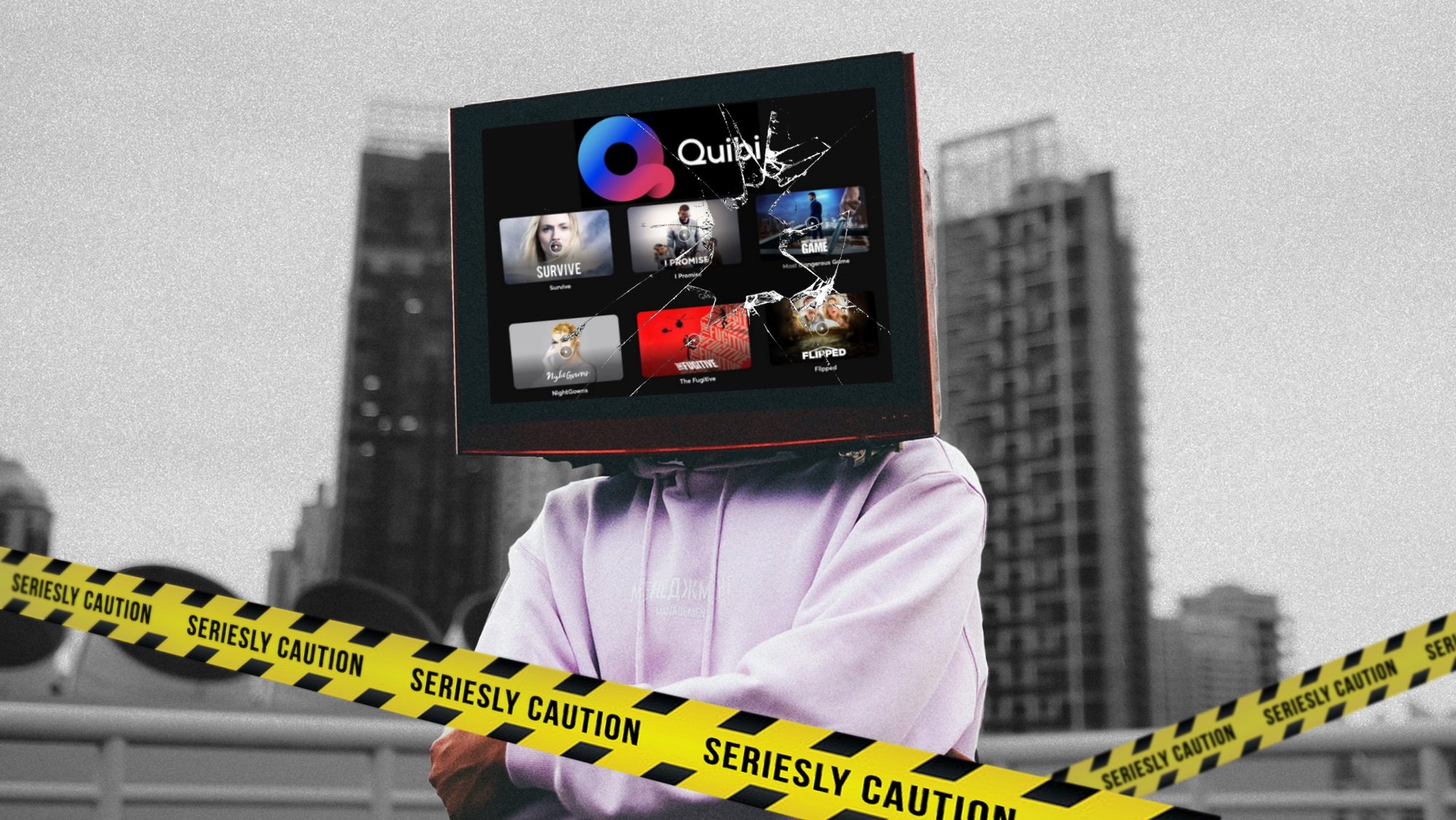 Ein wenig klanglos ging im vergangenen Monat in den USA der neue Streamingdienst Quibi an den Start, der sich insbesondere an Smarthphone-Nutzer richtet. Mit schnellen Häppchen ("Quick Bites") kann der geneigte Serienfan seinem liebsten Hobby auch Zwischendurch nachgehen. Dank einer Laufzeit von etwa 10 Minuten pro Episode eignen sich die darauf abrufbaren Formate perfekt, um Pausen zu überbrücken oder für unterwegs. Für die ersten Originals konnte man auch große Hollywood-Stars gewinnen, darunter Liam Hemsworth, Christoph Waltz, Anna Kendrick, Laurence Fishburne und viele mehr. Hinter der Kamera wirken namhafte Regisseure wie Steven Spielberg und Sam Raimi mit.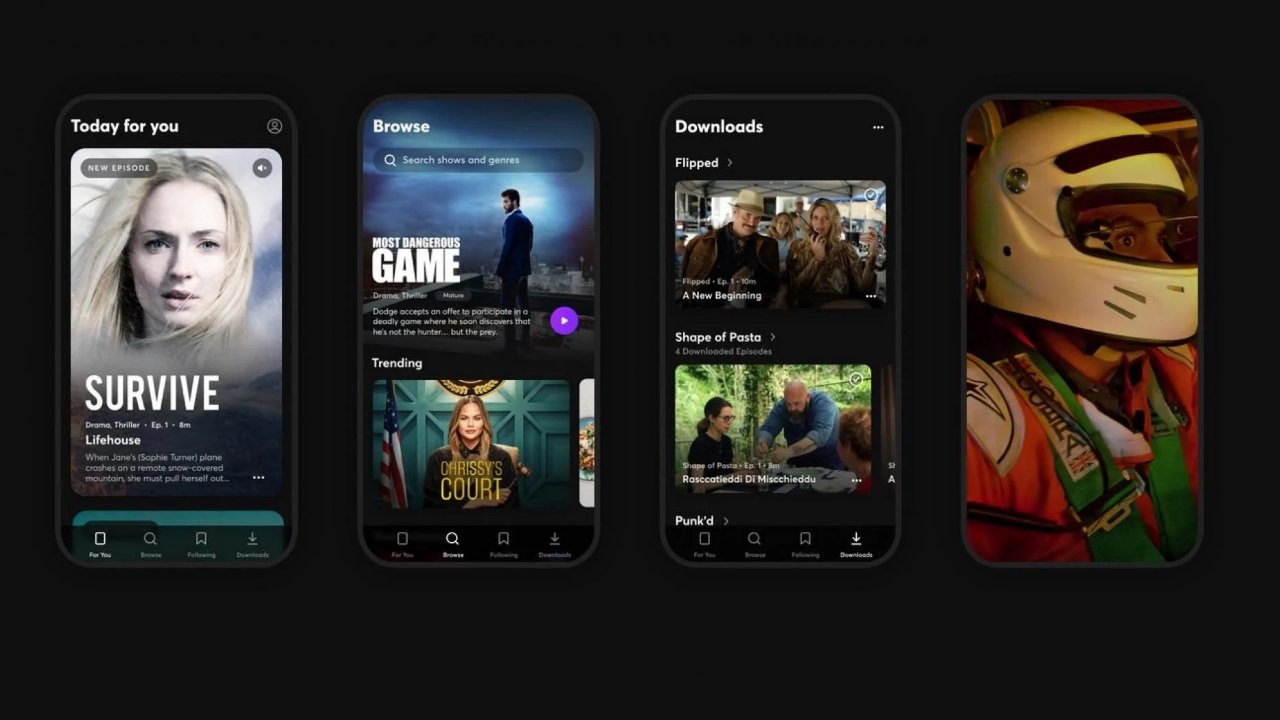 Das Lockangebot
Das Aufgebot klingt vielversprechend und so besuche ich zum Launch meinen Google Play Store und muss feststellen, dass die App in meinem Land nicht verfügbar ist. Diese Woche habe ich aber durch Zufall gesehen, dass es die App mit dem Q doch in den Store geschafft hat. Ich melde mich für ein kostenloses 14-tägiges Probeabo an. Nach Ablauf der Probezeit belaufen sich die Kosten auf 8,99 € im Monat. Warum der US-Beitrag in Höhe von 4,99 $ hierzulande mit der doppelten Summe zu buche schlägt, bleibt ein Mysterium. Zum Start im April gab es scheinbar ein 90-Tage-Probeabo, das ich jetzt leider verpasst habe. Auch der erste Blick in die App ist ernüchternd, denn abgesehen von den, an einer Hand abzählbaren, Serien mit den oben aufgeführten Stars, lauern viele News- und Reality-Show-Formate im Sortiment, die sehr beliebig wirken. Tierdokus, Kochshows, Nachrichtensendungen und vieles mehr – das weckt kaum mein Interesse.
Serien für Unterwegs?
Die verfügbaren Inhalte können sowohl vertikal als auch horizontal gestreamt werden. So können die Serien selbst im Stehen in der U-Bahn geschaut werden. In Zeiten von Kontaktbeschränkungen und Reiseflauten, kommt der angepriesene Vorteil, aber wohl kaum zum Tragen. Außerdem scheinen Serien wie die merkwürdige Komödie "Dummy" über eine Real-Life-Sex-Doll oder die brutale Horror-Anthologie-Serie "50 States of Fright" nicht wirklich geeignet dafür zu sein, in der Öffentlichkeit geschaut zu werden. Gleich in der ersten Folge von "50 States of Fright" wird Rachel Brosnahan ("The Marvelous Mrs. Maisel") von einem Baum erschlagen, woraufhin ihr Arm mit einer Axt durchtrennt wird. Das Blut spritzt dabei nur so über meinen kleinen Screen. Auch im weiteren Verlauf spart die Serie düstere und gruselige Momente nicht aus.
Grundsätzlich bin ich offen für neue Wege und Methoden um Geschichten zu erzählen, aber mit dem vertikalen Format, werde ich nicht warm. Das menschliche Sichtfeld geht schließlich auch in die Breite. Hier scheint sich Quibi aber bewusst an die Tik Tok-Generation zu richten. Allerdings steht der Inhalt, der auf Erwachsene abzielt, im Widerspruch dazu. Natürlich kann man sich mal einen Clip auf dem Handy ansehen, aber einen kompletten Film? Ja, denn 12 Folgen à 10 Minuten hätte man vor nicht allzu langer Zeit im Kino gezeigt oder zumindest auf DVD veröffentlicht. Das Ganze fühlt sich nach einer Mogelpackung an. Ich werde das Gefühl nicht los, dass hier ein altes Gericht aufgewärmt und neu aufgetischt wird. Aber vielleicht legen gerade auch ein paar clevere Filmemacher den Grundstein dafür, wie Serien in Zukunft geschaut werden und ich verkenne da etwas. Wie seht ihr das?

Weitere Infos zu den Quibi-Originals findet ihr übrigens hier.

Bilder: Quibi

-->