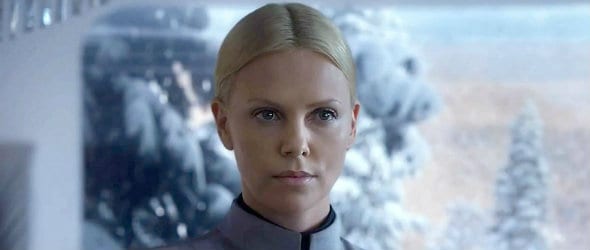 Neue Serienpläne von House of Cards-Showrunner David Fincher: Er wird die Serie Mindhunter produzieren – für Netflix. Als Co-Produzentin hat er die Schauspielerin Charlize Theron an Bord – anzunehmen, dass sie auch entsprechend als Schauspielerin in der Serie auftreten wird. Das Drehbuch soll "The Road"-Autor Joe Penhall verfassen.
Ursprünglich sollte die Serie bei HBO an den Start gehen. Nachdem das Projekt etwa zwei Jahre auf Eis lag, hat sich jetzt Netflix die Serie gesichert. Das Projekt basiert auf dem gleichnamigen Buch von 1996, in dem die Arbeit des FBI-Agenten John Douglas thematisiert wird. Die Dokumentation und Untersuchung mehrerer Serienkiller-Fälle steht dabei im Mittelpunkt. Douglas gibt Einblicke in seine Fälle und seine Profiler-Methoden. Nach diesem Vorbild sind schon verschiedene TV-Charaktere gestaltet worden, wie zum Beispiel Jack Crawford in Thomas Harris' "Das Schweigen der Lämmer", Will Graham in "Hannibal" und Jason Gideon in "Criminal Minds".
Charlize Theron hat in Filmen wie Aeon Flux, Prometheus, Mad Max: Fury Road und The Astronaut's Wife mitgespielt. Für Ihre Rolle in Monster bekam sie einen Oscar.